Why Linsey Godfrey Keeps Coming And Going From Days Of Our Lives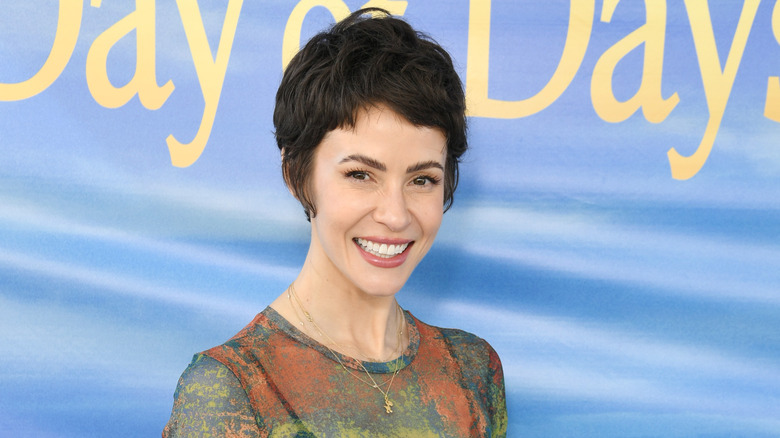 Jc Olivera/Getty Images
"Days of Our Lives" has introduced some of the best soap opera super couples that fans have ever seen. Between John and Marlena (Drake Hogestyn, Deidre Hall) and Hope and Bo (Kristian Alfonso, Peter Reckell), the show is known for its ability to build the best pairs. One of the newer fan-favorite couples that has caught fire is Sarah Horton (Linsey Godfrey) and Xander Kiriakis (Paul Telfer). However, much to fans' dismay, every time Sarah and Xander are ready for their happily ever after, it never seems to work out.
One of the reasons Sarah and Xander's relationship can't seem to stand the test of time is the fact that Linsey Godfrey keeps leaving Salem. Godfrey debuted as Sarah Horton on "Days of Our Lives" in 2018, bringing a fresh face to a beloved character. She left the soap in 2021 but returned in 2022. Godfrey departed again in March 2023, but has been seen on-screen a few times since, starting a few months later.  
With all of the back-and-forth of storylines, there's no guarantee that Sarah will remain in Salem, but fans are hoping for a more permanent stay.
Linsey Godfrey's first departure sparked rumors of health struggles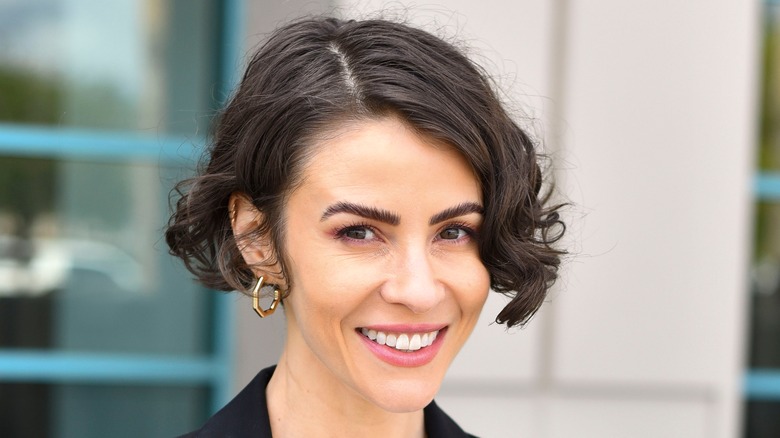 Michael Mattes/Shutterstock
Sarah arrived in Salem the first time engaged to Rex Brady (Kyle Lowder), but broke up with him after finding out he had slept with her sister and gotten another woman pregnant. After falling in love with Rex's brother Eric (Greg Vaughan) and eventually moving on with Xander, things started looking up for Sarah — until she walked right into trouble. Sarah accidentally discovered that Kristin Dimera (Stacy Haiduk) had escaped from prison and was disguising herself as Susan Banks (Stacy Haiduk), and when she tried to call the police, Kristin drugged her and shipped her to a deserted island. That was the first time Linsey Godfrey departed "Days of Our Lives."
When news broke that Godfrey was leaving "Days of Our Lives," her departure sparked incessant speculation as to why. Previously, Godfrey had opened up on social media about her mental health struggles, per Michael Fairmain TV. Viewers speculated that the actress was struggling and that was why she chose to leave, but Godfrey responded in a deleted tweet, "I'm an actor. Sometimes we're working and the other times we're auditioning. But making assumptions that it's because of my mental health is the reason why me talking about mental health issues is important."
If you or someone you know needs help with mental health, please contact the Crisis Text Line by texting HOME to 741741, call the National Alliance on Mental Illness helpline at 1-800-950-NAMI (6264), or visit the National Institute of Mental Health website.
Linsey Godfrey's second departure wasn't for long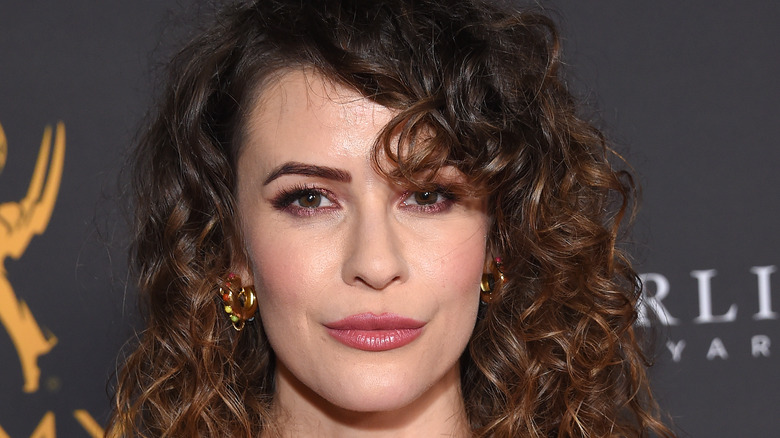 DFree/Shutterstock
Linsey Godfrey returned in 2022, but this time with a bout of amnesia that made her believe that she was Renee DuMonde (Philece Sampler). After finding a treatment, Sarah came back to herself and reunited with Xander. The two got married again, but Xander strayed back to his bad-boy ways, aiding in the kidnapping of Susan Banks and Bonnie Lockhart (Judi Evans) which led to Susan's death. When Sarah found out, she dumped Xander and rebounded with Rex. Sarah got pregnant but wasn't sure if Rex or Xander was the father. Trying to escape her situation in Salem, she moved to Chicago with Rex and took a job at the hospital where he works. However, she wasn't gone very long; Sarah appeared back on-screen a few months later when Bonnie visited her in Chicago and discovered Sarah's pregnancy. This back-and-forth from the show was troubling for Godfrey's fans, but it seems as if her exits were more due to the storylines, not the actress' desire to leave.
In soap operas, it is not uncommon for characters to be written off and brought back on many times over. With the rapidity of the storylines that appear on the shows, characters are gone and back before the fans know it. With Sarah's pregnancy progressing and the realization that she is in fact carrying Xander's child, fans hope that Sarah's time in Salem is not over for good.