Josh Duggar Gets More Bad News About His Prison Sentence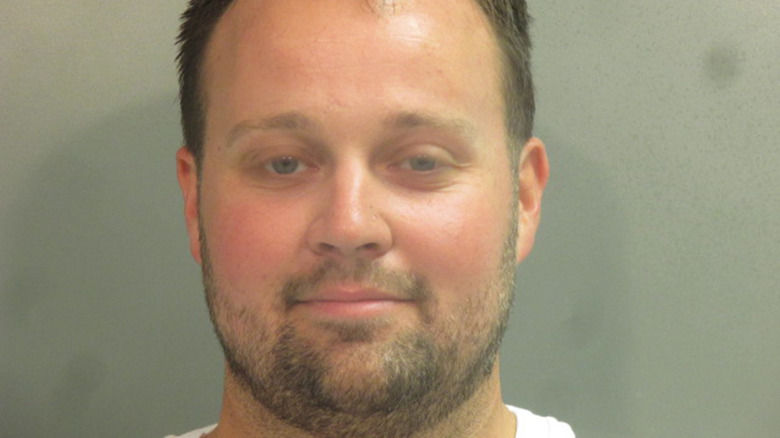 Handout/Getty Images
Josh Duggar, the eldest son of Michelle and Jim Bob Duggar, was sentenced to 151 months (twelve years) in prison after being found guilty on child pornography charges last year (via The Sun). While at the time Duggar had requested only a 60 month sentence, the judge in the case had called his behavior "the sickest of the sick" and sentenced him to the maximum possible amount of time.
Josh Duggar and his legal team filed an appeal requesting a new trial based on the allegation that federal agents had taken Duggar's phone when he tried to contact a lawyer during a raid a year-and-a-half before he was arrested, which led to Duggar speaking to agents and incriminating himself without a lawyer present. However, because Duggar had not been arrested during this raid, was not in custody, spoke voluntarily with the agents, and left of his own volition after the questioning without being arrested, the court has decided not to grant a new trial.
Duggar will serve his full sentence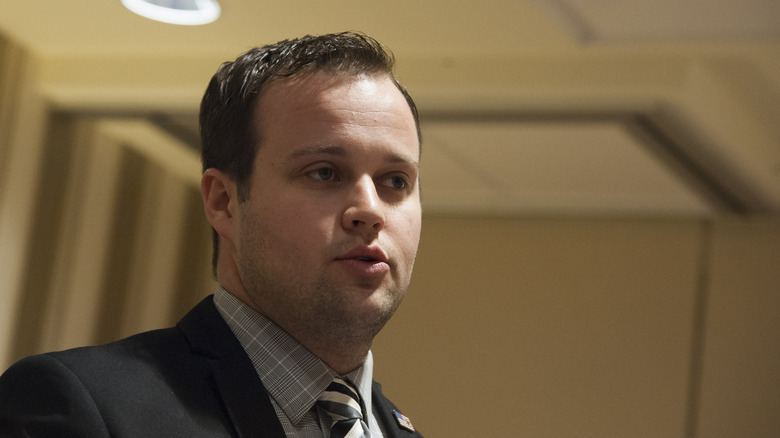 Kris Connor/Getty Images
The formal decision not to grant Josh Duggar a new trial explains that at no point did Duggar believe himself to be under arrest, and he spoke with the agents voluntarily (via The Sun). It reads in part, "When Duggar signed a form acknowledging his rights, he had the agents 'scratch . . . out' the portion saying that he was being 'taken into custody.' Modifying the form made it clear he was free to leave."
In fact, during the raid, Duggar began the conversation with the agents himself, asking, "Has someone been downloading child pornography?" 
The court decision goes on to conclude, "Finally, Duggar was not 'arrest[ed] at the termination of the questioning.' To the contrary, he ended the interview on his own and then left the dealership—hardly an option available to someone in custody." As such, Josh Duggar was denied a new trial, and the verdict and sentencing of his original trial stands, meaning he will continue to serve out his twelve-year sentence.