A Breakdown Of The Drama Surrounding Kelly Clarkson's Iconic Since U Been Gone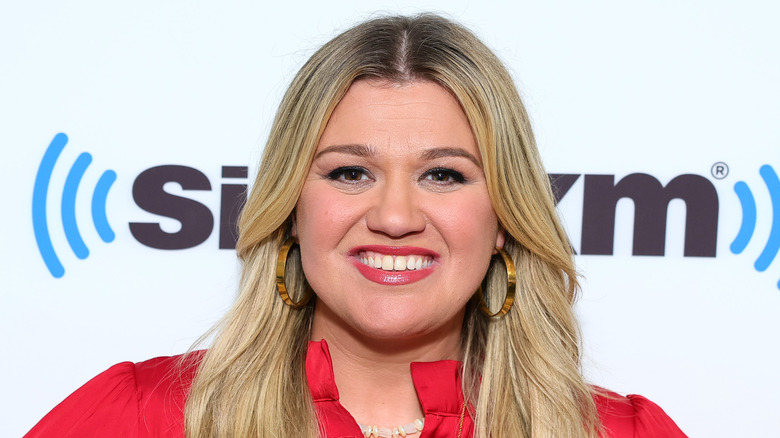 Theo Wargo/Getty Images
Kelly Clarkson transformed herself from "American Idol" winner to a global pop sensation, and in 2004, she released one of her most recognizable songs: "Since U Been Gone." The track was featured on Clarkson's second album, "Breakaway," and topped the Billboard charts in 2005. Likewise, it won Clarkson a Grammy for best female pop vocal performance at the 48th annual awards in 2006. In a statement released before "Since U Been Gone" hit the airwaves, Clarkson revealed that she requested the song's producers, Max Martin and Dr. Luke, to make it less pop and more rock.
However, in 2013, legendary record producer Clive Davis made a shocking claim and said that Clarkson initially did not want "Since U Been Gone" on "Breakaway." Davis disclosed this information in his memoir "The Soundtrack of My Life." Davis began running RCA Records in 2004. Clarkson was signed to the label after winning "American Idol," and the two notoriously clashed, with Clarkson revealing to Variety in 2017 that this started when Davis ridiculed her songwriting skills for "Because of You."
That said, People reported that Clive wrote in his memoir that when he spoke to Clarkson about including "Since U Been Gone" on her album, he had "a very tough conversation, and it didn't get any easier when Kelly burst into hysterical sobbing." When this news came to light, Clarkson did not stay quiet.
Kelly Clarkson's response to Clive Davis' allegations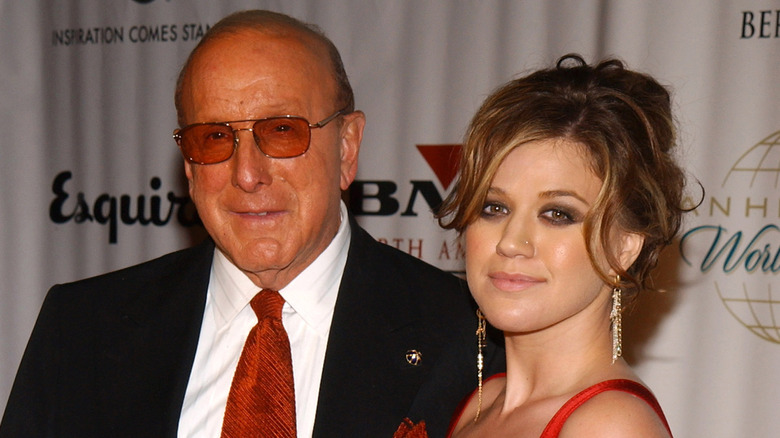 Jean-paul Aussenard/Getty Images
According to The Hollywood Reporter, Kelly Clarkson went on WhoSay to give her side of the story regarding Clive Davis' claims about "Since U Been Gone" in "The Soundtrack of My Life." Clarkson said, "I refuse to be bullied, and I just have to clear up his memory lapses and misinformation for myself and for my fans. It feels like a violation. Growing up is awesome because you learn you don't have to cower to anyone — even Clive Davis." The pop star also denied crying over the song.
Clarkson explained, "His stories and songs are mixed up. I did want more guitars added to the original demo, and Clive did not. Max, Luke, and I still fought for the bigger sound, and we prevailed, and I couldn't be more proud of the life of that song. I resent him dampening that song in any way." One tragic thing that Clarkson admitted was that she did cry but that the tears were about Davis' disdain for "Because of You" and noted that he did not want the song included in "Breakaway."
Davis, per Billboard, addressed Clarkson's WhoSay message on Twitter and said that his memoir had been fact-checked. In addition, he praised Clarkson but said, "I am truly very sorry that she has decided to take issue with what I know to be an accurate depiction of our time together." However, this was not the end of the "Since U Been Gone" debacle.
Kelly Clarkson explains the Since U Been Gone feud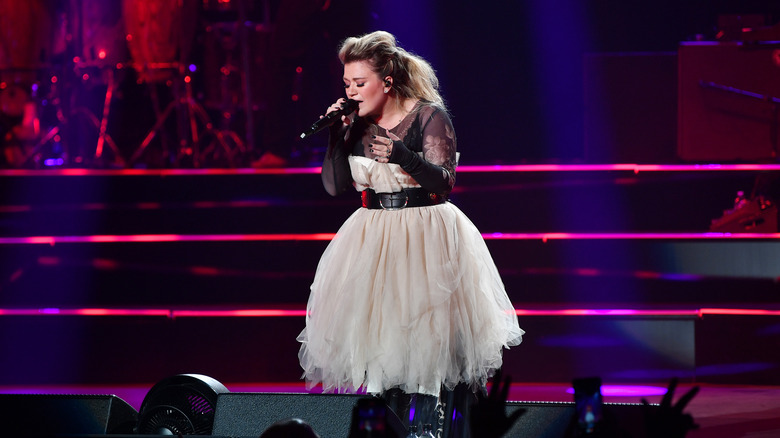 Denise Truscello/Getty Images
In June 2023, Kelly Clarkson was on "Watch What Happens Live with Andy Cohen" when Cohen brought up Clive Davis and how he alleged that she did not want to record "Since U Been Gone." Clarkson then broke down what had transpired behind the scenes during the song's production. She explained, "I was lied to, and they told me, 'Hey, there's these producers, and they want to work with you. And there's this song,' and it had dummy lyrics."
Clarkson went on to say that she was asked to write the song's lyrics, but when she met with producers Max Martin and Dr. Luke, the song was already complete. Clarkson noted that no one told Martin and Luke that she would write the lyrics. She told Cohen, "I look like a fool because I walk in, and the label had told me something completely different. That's a red flag, too. Why lie to me like that?" Despite all of this, Clarkson told Cohen that she has no problem performing the song.
According to American Songwriter, "Since U Been Gone" was actually written for Pink, but she decided against recording it. In 2017, Pink also appeared on "Watch What Happens Live with Andy Cohen" and said that despite its success for Clarkson, she had no regrets about turning down the song. As she put it, "Songs find their home."