Why Chelsea Clinton Once Called Out Jay-Z In Defense Of Beyonce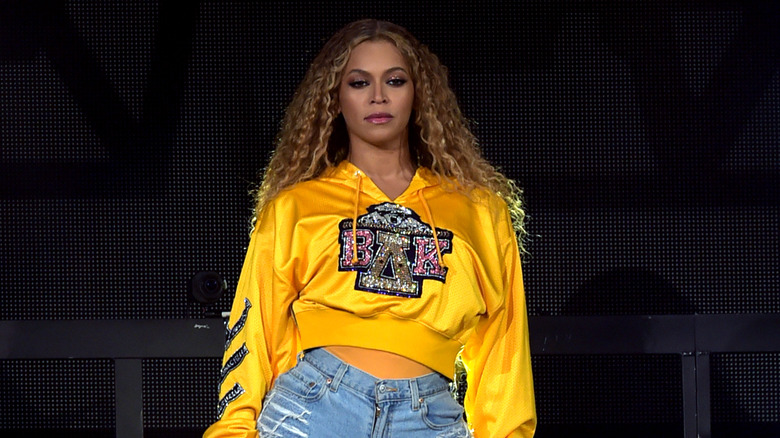 Kevin Winter/Getty Images
Childbirth can be a transformative experience in more ways than one. Of course, taking care of a newborn often completely flips your life upside down. And while everybody knows that it's a difficult process that every parent has to go through, few truly understand the mental strains of being a new parent. While learning the ropes and understanding your child's needs, you also have to deal with stressors like hospital bills, childcare expenses, postpartum depression, and the additional anxiety that comes with not knowing if you're doing the right thing. 
And to top it all off, you're adjusting to what happens to your body after you give birth. Many birth givers don't like to talk about how their postpartum body impacts their mental state because they feel uncomfortable or they're made to believe it's shallow to focus on these things when you have a newborn. Learning to love your postpartum body can be difficult for everyone but for a megastar like Beyoncé, there's immense pressure to get their old body back.
So, she chronicled her journey while preparing for Coachella in her documentary, "Homecoming." In one scene, the "Halo" singer seems chuffed about fitting into an old outfit after all her hard work, so she video-chats her husband, Jay-Z, to share her happiness, and he gives a lukewarm reaction by simply saying, "Alright!" a few times. At the end of the clip, a disappointed Beyoncé says, "Alright, just had to share." Chelsea Clinton wasn't impressed with Jay-Z's reaction.
Chelsea Clinton wished Jay-Z was happier for his wife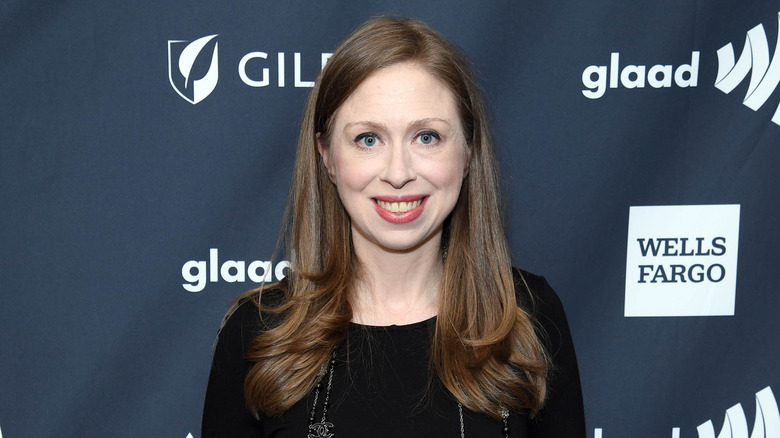 Dimitrios Kambouris/Getty Images
Speaking to The Cut, Chelsea Clinton shared her thoughts on Jay-Z's reaction to Beyoncé's weight loss, recalling telling her husband, "Marc, if that's ever me, you better have more enthusiasm." She continued, "It wasn't the 'I'm so proud of you. That's amazing' that I arguably think any woman deserves, particularly someone who has clearly worked herself body, mind, heart, soul, and spirit to get to that place." Clinton added that she believed every woman deserved to see their partner celebrate their accomplishments by expressing excitement. 
Apparently, she felt so deeply about it that her hubby, Marc Mezvinsky, had to stress that he understood her point so she would stop spiraling and they could finish the movie. Clinton might've related to Beyoncé's struggles because she seemingly went on a weight loss journey herself after having her first child. Also, Clinton has received her fair share of weight-shaming comments as a former first daughter. 
When she appeared on "The View," in 2022, Chelsea credited her parents, Bill and Hillary Clinton, with helping her develop a positive body image. They taught her to eat right for health reasons and not as a weight loss tool. Chelsea argued, "I think that did help protect me when I was 12, 13, and my dad was running for office and there were all sorts of largely older white men commenting on my looks, on my weight, on my appearance." She added, "I was like, 'Well that's about them, that's not about me,'" (via People). 
Beyoncé's went to extreme measures to lose weight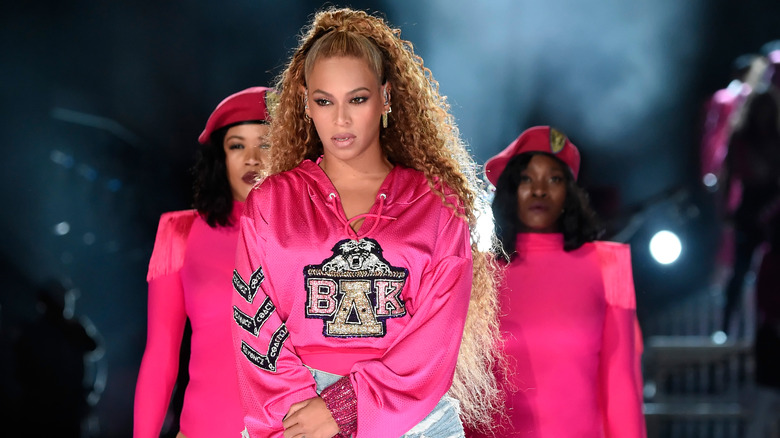 Kevin Mazur/Getty Images
Regardless of Jay-Z's reaction to seeing Beyoncé's hard work and dedication toward achieving her fitness goals, there's no denying it was an impressive accomplishment. After the "Run The World" singer gave birth to her twins, Rumi and Sir, she naturally gained some weight. In "Homecoming," Beyoncé shared how her postpartum body changes negatively affected her self-confidence, admitting, "There were days that I thought I'd never be the same physically, my strength and endurance would never be the same."
In another clip, the iconic performer acknowledged that her Coachella performance rehearsals suffered because she was unable to channel her emotions into her choreography since she felt like she had lost herself. And so Beyoncé underwent an extremely restrictive, 44-day vegan diet (which is generally only recommended for 22 days). In the documentary, Beyoncé's trainer and friend, Marco Borges, explained that the diet aimed to cut out overly-processed food by adopting a vegan lifestyle. 
He added that whole foods would help Beyoncé and her dancers power through their exhausting dance rehearsals. The "Flawless" singer video-called Borges to show him she had lost enough weight to comfortably fit into her old outfits. Borges seemed overjoyed at her progress as he cheered her on while she did a twirl and gushed about her comeback, which hopefully made up for Jay-Z's lack of enthusiasm. However, it's worth noting that, as Prevention reported at the time, nutritionists heavily criticized the extreme diet plan, particularly postpartum.