What You Never Knew About The Young And The Restless Star Peter Bergman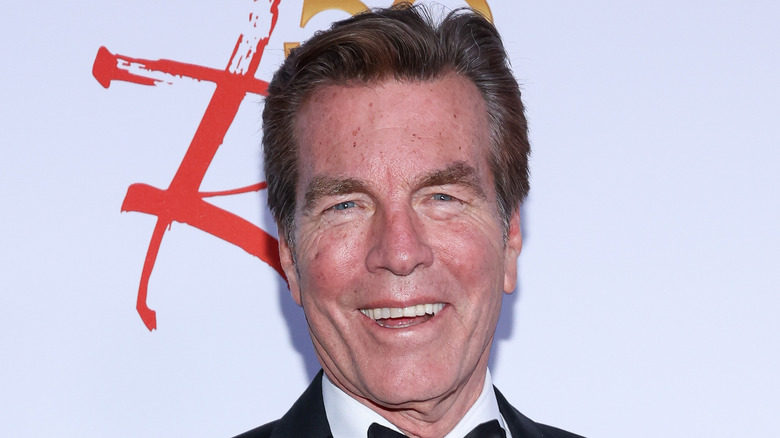 Victoria Sirakova/Getty Images
Peter Bergman is perhaps one of the most well-known soap opera patriarchs on television over the last 50 years. From his first role on "All My Children" to his long-running stint as Jack Abbott on "The Young and the Restless," Bergman has made quite a name for himself in Hollywood. He has also received countless nominations and won many awards, making him one of the most recognized actors on "The Young and the Restless."
However, acting was not Bergman's first career choice when he was growing up. Bergman was born on a Naval base in Guantanamo Bay, Cuba, and since he was in a military family, he moved around a lot as a child. He originally wanted to attend college for English, but tried out for a theater group in high school and decided that acting was the way forward. He moved to New York after high school and attended the American Academy of Dramatic Arts before starting his career in acting.
Despite the number of wives that Jack Abbott has had on "Y&R," Bergman has been married to his real-life partner Mariellen since 1985. They have one daughter and one son together, and they reside in California. Bergman might be living the dream now, but his road to the top was not without a few funny stories and key twists of fate.
Bergman originally turned down the role of Jack Abbott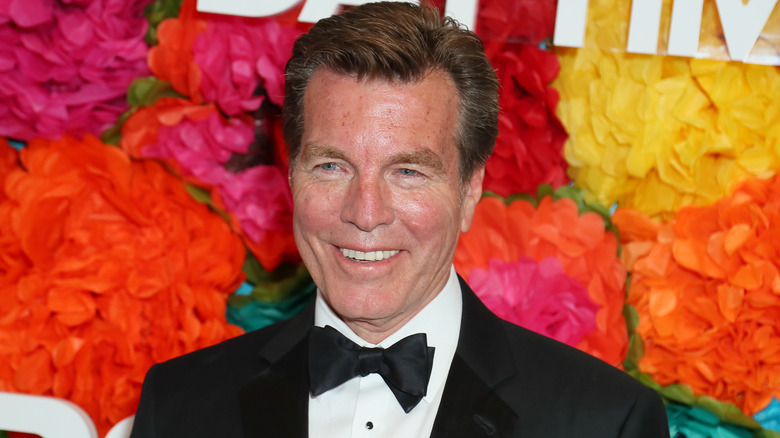 Leon Bennett/Getty Images
Even though Bergman is grateful for his time in Genoa City on "The Young and the Restless," he didn't quite feel the same way the first time an offer came up. In an interview with Soap Opera Digest celebrating 10 years on the soap, Bergman told the story of his reaction when he first got the call to audition for the role of Jack Abbott.
"I was still at AMC [All My Children] and my agent phoned to say that 'Y&R' had called to ask how tall I was," Bergman told the outlet. "I told him, 'Don't even call them back.'" Bergman detailed how he continued to receive calls about auditioning for "The Young and the Restless," but that he refused multiple times. He wanted to keep filming at "All My Children" and didn't think that the timing was right to be considering a move to California.
However, once Bergman's contract negotiations fell through and he knew that he would not be returning to "All My Children," he accepted the audition and moved his family to Los Angeles when he landed the part. Despite feeling out of place during his first few months on set, Bergman soon settled into one of the best roles on daytime soap operas.
Bergman's Vicks ad went down in history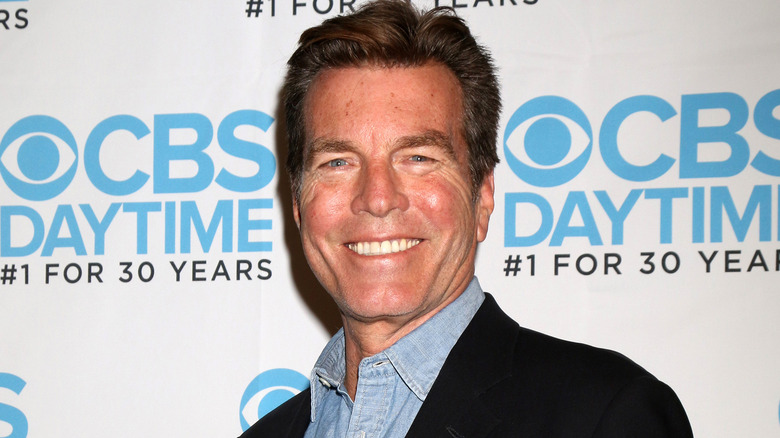 Kathy Hutchins/Shutterstock
Daytime soap operas and films are not the only places fans might have seen Peter Bergman before. In 1986, he filmed a cough medicine commercial for Vicks Formula 44 that seemed simple enough, but it soon became iconic due to the opening line. In the ad, Bergman is seen on-screen, and states, "I'm not a doctor, but I play one on TV." Since he was portraying Dr. Cliff Warner on "All My Children" at the time, the commercial took off and became a pop culture sensation. In an interview with Soap Opera Digest, Bergman marveled at the popularity of such a short feature.
"It was just one day of work. Isn't that amazing?" he told the magazine. "It wasn't a week or month of work, it was one day of work, but that was a long day. By the time we got done shooting, I hated it. Then it had so much fallout. It was incredible. It ran for years."
People all over the country started repeating the line, and it became one of the most recognizable slogans from a commercial at the time. Even Jay Leno caught wind of it and used the joke to open his stand-up sets. Not only is Peter Bergman a soap opera icon, but he is possibly the most famous cough syrup salesman in history.