Why Princess Beatrice Is Often Seen As More Relatable Than Other Royals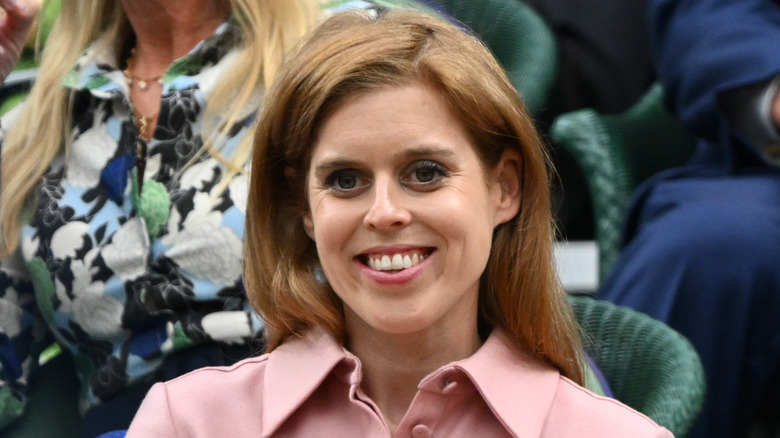 Karwai Tang/Getty Images
As a granddaughter of Queen Elizabeth and niece of King Charles III, Princess Beatrice's childhood was worlds away from most people's experiences. Beatrice and her younger sister, Princess Eugenie, lived with their parents, Prince Andrew and Sarah Ferguson, at the opulent Royal Lodge, where they could roam the vast garden and play on swings marked with their names. Despite this lavish life as a royal child, Beatrice isn't a working royal, so she doesn't receive money from the taxpayer-funded Sovereign Grant. Instead, Beatrice works as a vice president at Affiniti, an artificial intelligence company. 
In addition, based on the variety of life experiences she's had, Beatrice maintains a reputation as "a relatable princess," in the eyes of Jennie Bond, a former BBC royal correspondent. "Beatrice is a stepmother, who talks publicly about her dyslexia and who has more recently had to deal with the trauma of her mother, Sarah, Duchess of York, having breast cancer," Bond explained to OK! (via Woman and Home). "It makes her much more accessible. She seems to be universally liked."
Starting in 2013, Beatrice became the patron of the Helen Arkell Dyslexia Charity. When she learned she had dyslexia, she recalled, "It was always about what you could do. Never about what you can't. And that's something that's really, really important to me," Beatrice informed Hello! in 2021. "I find it very inspiring every day to talk about it. Because if you can just change one little idea in someone's head, then you've done a great thing."
Beatrice has experience dealing with difficult family situations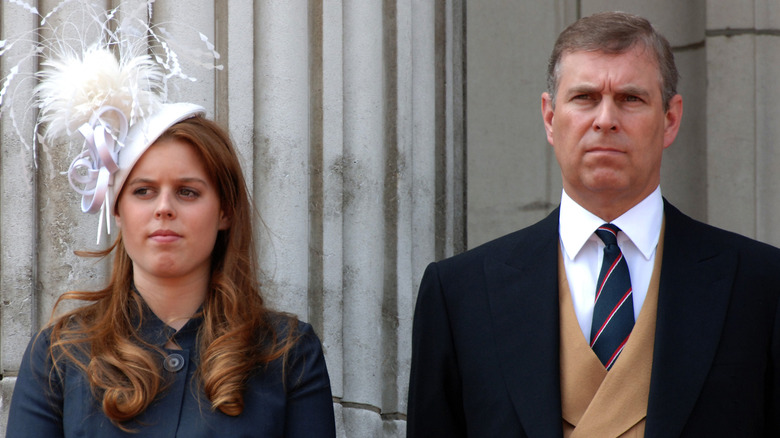 Anwar Hussein/Getty Images
Prince Andrew and Sarah Ferguson, Duke and Duchess of York, divorced in May 1996 when Princess Beatrice was seven. Although the family remained tight-knit, there were some awkward moments, like when Beatrice and Princess Eugenie were staying at Balmoral and photos appeared in the media of Fergie getting her toes kissed. In addition, during the last few years, Beatrice has dealt with complications in the wake of Andrew's ties to Jeffrey Epstein. "Beatrice is a great role model for others who experience family troubles," Nick Ede, a brand and culture expert, explained to OK!, per Express. 
Andrew has a close relationship with both his daughters, and Beatrice was reportedly by her father's side when Andrew recorded the ill-fated 2019 TV interview that led to him relinquishing his royal duties. "Beatrice is very sensitive, especially about her father, as she blames herself for first encouraging him and then failing to stop him doing the Newsnight interview," Ingrid Seward, Majesty magazine's editor-in-chief, told OK! "She also has massive public sympathy for the amount of very unpleasant publicity her father has generated."
Beatrice's feeling of personal accountability likely stems from her mother's teachings. During an episode of her podcast, "Tea Talks with the Duchess and Sarah," Fergie divulged, "When they were growing up, I said, 'Take responsibilities for your actions, there are ramifications for your actions every time you go out the front door'" (via Daily Mail).
Beatrice excels at finding common ground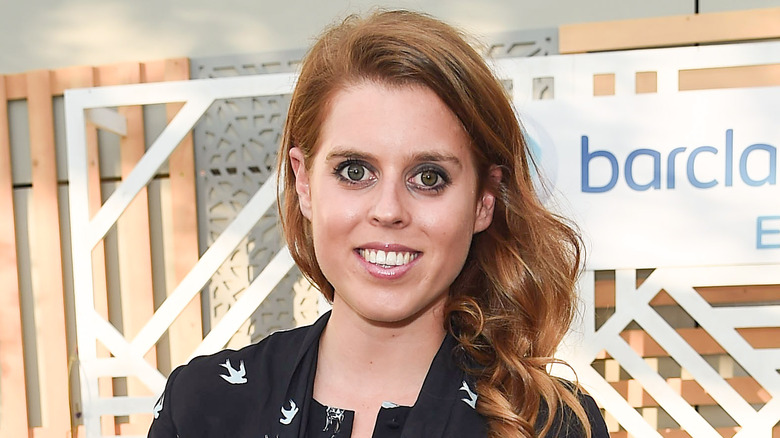 Eamonn M. Mccormack/Getty Images
Princess Beatrice has acknowledged that she and her sister, Princess Eugenie, are setting a different example. "We are young women trying to build careers and have personal lives, and we're also princesses and doing all of this in the public eye," Beatrice commented to British Vogue in 2018. As a family friend explained to The Daily Beast in 2019, the sisters "welcomed living more normal lives and having normal jobs."
Since she has spent her life in the spotlight, Beatrice's candid approach helps her to find common ground with people. During a public speaking event in late 2019, one attendee reported Beatrice's remarks included advice, plus an honest admission: "You have to find a way to be yourself, to be authentic. I have impostor syndrome every day but it's something we all have to overcome" (via Daily Mail). Audience members empathized with her struggle to believe that she earned her career success, aka imposter syndrome.
According to Sarah Ferguson, Duchess of York, Beatrice has attributed her diligence in the professional world to her mom's influence. Ingrid Seward, Majesty magazine's editor-in-chief, also believes that shared personality traits between mother and daughter play a role in the princess's success as a relatable royal. "She has all her mother's charm. She remembers people's names and is so nice to everyone," Seward informed OK!, per Express. "In fact, she's a natural with people from all walks of life."