Did Michael Weatherly And Mark Harmon Get Along While On NCIS?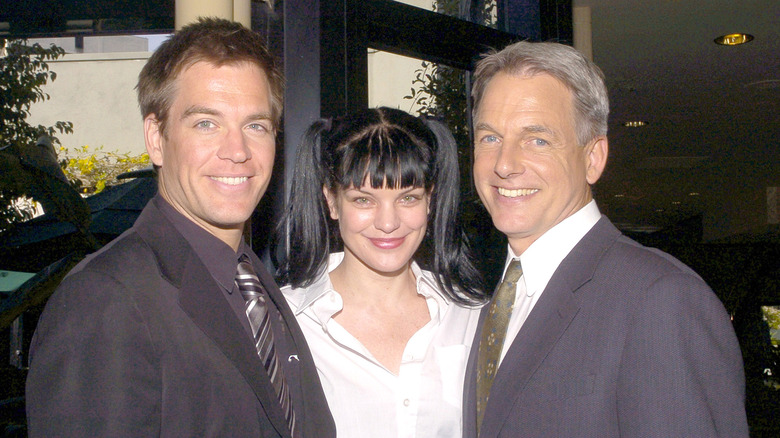 John Heller/Getty Images
Usually, celebrities refer to their co-stars as their second family. In some cases, these on-screen partnerships even lead to romantic relationships. However, not all actors are as harmonious as they may seem on-screen. Remember the issue between Julia Roberts and Nick Nolte, who might have portrayed a lovely pair, but their interactions off-set were not always smooth sailing. Similarly, although Ryan Gosling and Rachel McAdams eventually began dating in real life after working together on "The Notebook," their initial connection was far from love at first sight.
As seasoned performers with strong personalities, it's not uncommon for differences to arise on set. Fortunately, issues on set were managed well by two beloved actors from "NCIS," Michael Weatherly and Mark Harmon. They were reportedly among the long list of co-stars who didn't get along in Hollywood. Despite their strong chemistry on the show, their working relationship while filming wasn't as relaxed.
Weatherly and Harmon shared the screen for years until the former ultimately left the series in 2016. Sharing where it all went wrong for them, Weatherly told The Futon Critic, "Mark Harmon and I were on different poles. I was Antarctica, he was the North Pole, and we were just looking down there going 'What is up with your polarity? What's going on? The water goes down the drain the other way for me.'"
Weatherly could still return to NCIS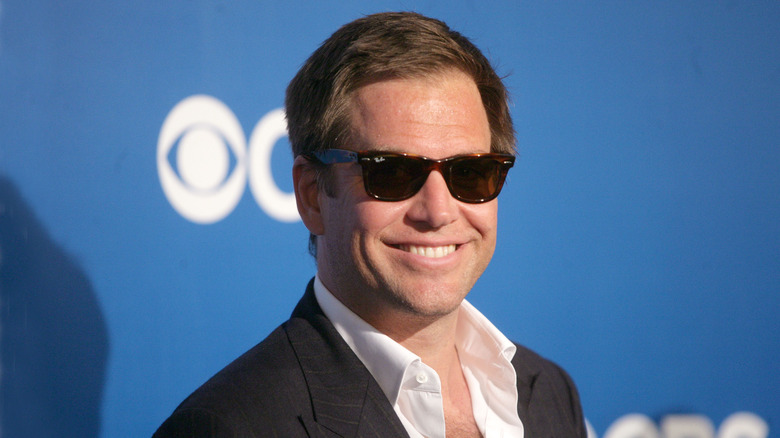 Jim Spellman/Getty Images
In addition to their differing personalities, the actor went on to explain that Mark Harmon wasn't thrilled with his playful attitude. Michael Weatherly continued, to The Futon Critic, "He was confused by my presence right from the get-go. When 'CNN Showbiz Today' or one of those shows asked what the best part about doing the pilot was during the upfronts, I said, 'I got a rubber gun and I got a fake badge.' And Harmon looked at me like, 'That is your CNN answer?'"
Weatherly's comments at the time might have sealed his fate of not returning as Special Agent Anthony DiNozzo on "NCIS." Although the interview was conducted in 2007, it has resurfaced in recent years and the producers weren't pleased. "Mark's a legend and people don't take kindly to Michael talking junk about him. Michael comes off as an immature a — and jealous, too," a source informed Radar Online. Weatherly was reportedly eager to come back, especially following the end of his own CBS series, "Bull."
Despite these claims, TV executives were apparently open to having him back. In May 2023, Radar Online published another article stating that negotiations were underway for Weatherly's return to the show. While the producers were eager for him to reprise his role, there's still some hesitation regarding Weatherly's demands. The actor was reportedly insistent on bringing back Cote de Pablo, who portrayed his on-screen love interest, Ziva David, as well as his on-screen father, Robert Wagner.
Why did Weatherly leave the show in the first place?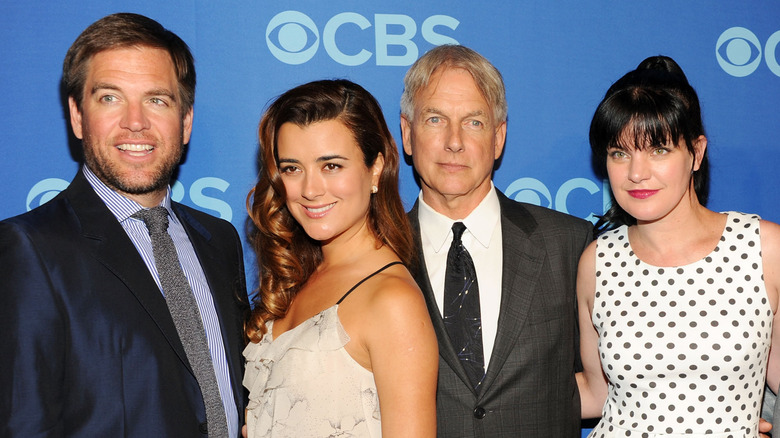 Ben Gabbe/Getty Images
Michael Weatherly quit "NCIS" in 2016 after 13 seasons of portraying Anthony "Tony" DiNozzo. The actor's decision to depart the show left fans and the entertainment industry alike in a state of shock. His exit stemmed from Weatherly's desire to explore new creative opportunities. Following the Season 13 finale, he explained to The Hollywood Reporter, "It came about at the right time. I was burnt out by 'NCIS,' and I was ready for a new challenge."
Weatherly had contemplated leaving the show for years, especially after Cote de Pablo's exit. As he explained, in an interview with TV Insider, "Their great dynamic, the badinage and sparring and flirting between those two characters and how they would swing from siblings to near lovers and back to buddies ... that was gone." Weatherly soon landed the series "Bull," co-starring with Geneva Carr, Jaime Lee Kirchner, Christopher Jackson, and MacKenzie Meehan. 
The series ran for six seasons from 2016 until 2022. As mentioned, he was keen on returning to "NCIS" shortly after "Bull" ended. Meanwhile, Mark Harmon left "NCIS" in Season 19. In a special featurette included in the "NCIS" Season 19 DVD, Harmon, who held the dual role of an actor and executive producer on the show, admitted that he felt like it was time for him to move on, (via ET Online).