Why Hallmark's Luke Macfarlane Never Wanted To Follow In His Family's Footsteps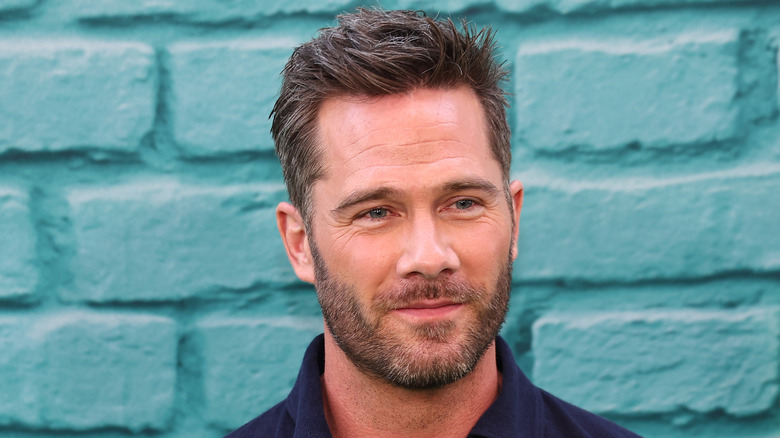 Leon Bennett/Getty Images
Luke Macfarlane has appeared in movies and television shows from Hallmark, Netflix, and Apple TV+, and has even forayed into movie theaters with the LGBTQ romcom "Bros" from Universal Pictures. The Canadian briefly stepped away from Hallmark in order to work on other projects like "Bros," but told the Hollywood Reporter in July 2023 that he will return for another Hallmark Christmas movie. Juggling so many projects sounds ambitious, but Macfarlane comes from an ambitious family. However, he is not in the same line of work as any of these ambitious family members.
Macfarlane grew up in London, Ontario, just two hours west of Niagara Falls. He chose to pursue theater and performing arts in New York City despite not being heavily involved in theater growing up. He made this decision because he did not want to follow in his family's footsteps. Most people in his family pursued academics, particularly in the medical field. Macfarlane may have not been sure where he would end up, but he clearly knew what he did not want to do with his life.
Luke Macfarlane believed that the medical field would make him 'unhappy'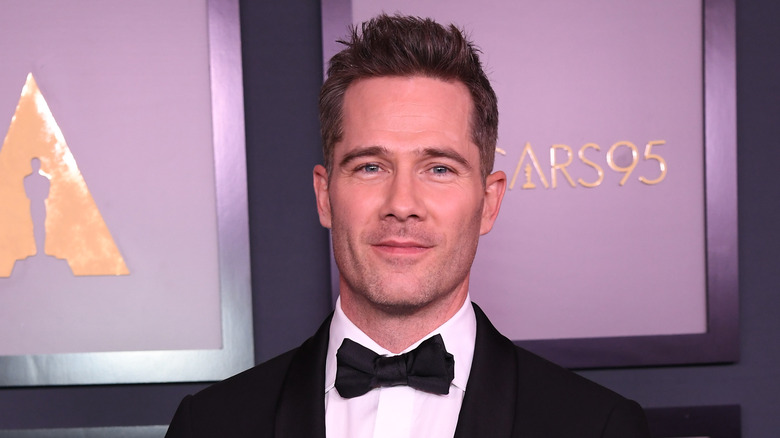 Jon Kopaloff/Getty Images
Luke Macfarlane grew up with parents whose careers centered around health and medicine. His father was the Director of Student Health Services at the University of Western Ontario and his mother was a nurse in London, Ontario. Naturally, it would have made sense for Macfarlane to pursue a medical profession, but he opened up about his decision to pursue acting instead in an interview with Rage Monthly. "My family was all academics, medical professional academics and part of me was terrified that I would end up in that field and be unhappy," he shared. 
The actor played the cello and wanted to audition for the Julliard School instead. However, he knew that his playing skills probably weren't strong enough to make the cut. "So instead, I thought I would trick them into believing that I am a good enough actor. I was very lucky and got into Juilliard. I was not a theatre kid, but this became my escape plan," Macfarlane stated. 
The Juilliard School is a private performing arts academy in New York City focusing on music, dance, and drama. Macfarlane was indeed lucky to attend Juilliard, as it's a tough school to get into; it has an acceptance rate of 7% as of 2022.
Luke Macfarlane ultimately made the right call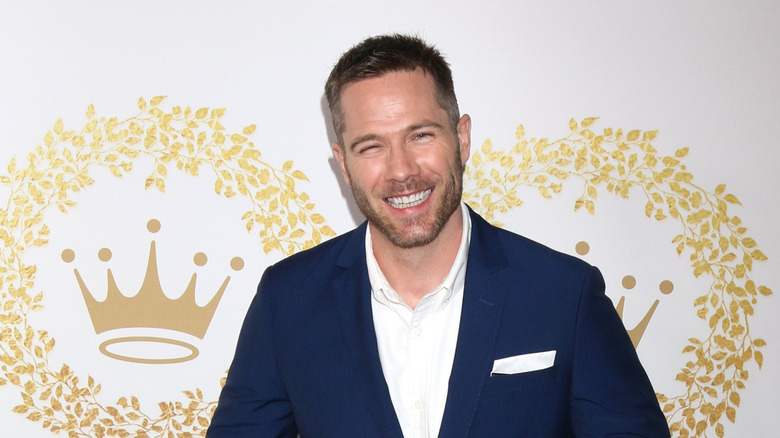 Kathy Hutchins/Shutterstock
The actor's decision to attend Juilliard was clearly the right one for him. In fact, it was at Juilliard that Luke Macfarlane met playwright Paul Rudnick. Macfarlane would go on to star in The Central Theater Group's production of Rudnick's play "Big Night" throughout the group's 2017 and 2018 seasons. Prior to "Big Night," Macfarlane was indeed more well-known for his movie and television appearances, as well as a handful of Hallmark movies under his belt. While the "Brothers & Sisters" star told Rage Monthly that the play was "a big move outside of what I have been known for," he loved being a part of the production. 
Macfarlane has not widely discussed how his family feels about him being an actor today. However, he did reveal how they felt when he decided to get his United States citizenship, which he admitted made more sense for his life as an actor. "I think all my family was sad when I made that choice," he told CBC. "[I told them] 'Don't worry, I'm still Canadian.'"