Chris Peluso, Broadway Star, Dead At 40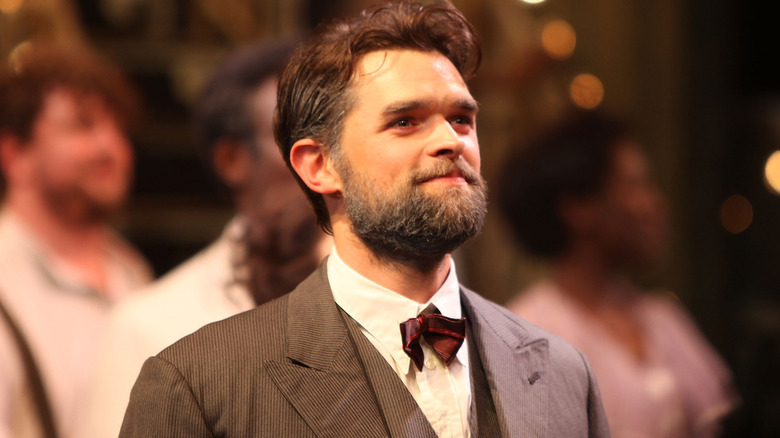 David M. Benett/Getty Images
Broadway star Chris Peluso has died at the age of 40, according to Today. Known for roles in musicals such as "Wicked" and "Mamma Mia," Peluso is survived by his wife, Jessica Gomes, and their two young children, Aria Gomes-Peluso and Caio Gomes-Peluso. Peluso's cause of death has not been made public.
Peluso was diagnosed with schizoaffective disorder, which caused him to experience "debilitating paranoia," as noted on a GoFundMe that was set up in an effort to raise money for his treatment. More than $25,000 was raised in an effort to help Peluso, whose "mental health ... affected every aspect of his life," per the fundraiser's description. Peluso's diagnosis forced him to step away from the Broadway scene (via Playbill).
Peluso did have a Facebook page and an Instagram account, though he hadn't been active on either for years. His last Instagram post was an announcement for the birth of his daughter, Aria. "Welcome home Aria Li Peluso," he wrote in 2021. 
If you or someone you know needs help with mental health, please contact the Crisis Text Line by texting HOME to 741741, call the National Alliance on Mental Illness helpline at 1-800-950-NAMI (6264), or visit the National Institute of Mental Health website.
Chris Peluso found success in London theater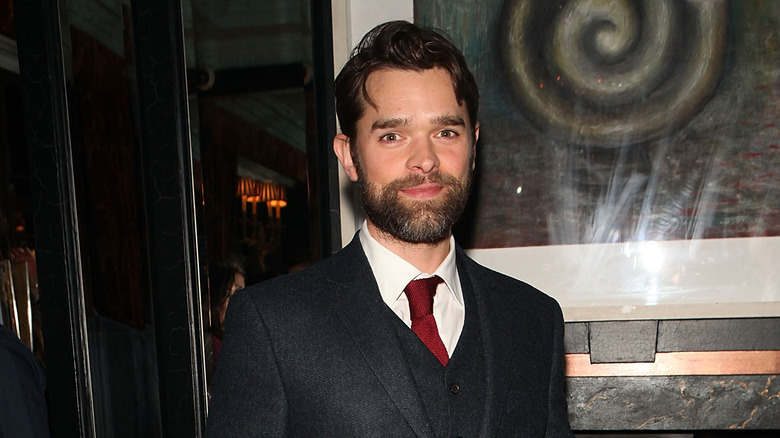 David M. Benett/Getty Images
In addition to breaking through on Broadway, Chris Peluso enjoyed a successful career in London where he starred in "Miss Saigon," and had appearances in productions such as "Show Boat," and Andrew Lloyd Webber's "The Woman in White." It was Peluso's role in "Miss Saigon" that brought him overseas, although he originally believed it was a pipe dream. "I'd always wanted to come to London ... but as an actor, you don't really think it's possible to come over unless you're a superstar," he told What's on Stage in 2016. 
Peluso relished the opportunity to work in London, especially as a cast member of "Show Boat." The famed musical about a boat in the Mississippi went off without a hitch in the United Kingdom. "I think if the accents were off and the cast just wasn't up to it, I might be a little bit sad but I think that everyone is excellent," the actor told What's on Stage. "The only difference is that offstage they're talking in different accents."
When news of Peluso's death broke, fans who had taken in the actor's performances in London took to Twitter to share their condolences. One fan gushed over Peluso's performance in "Miss Saigon," saying, "He has always held a special place in my heart." Another Twitter user in the theater industry had kind words for Peluso. "I didn't know Chris well but all my 'Show Boat' friends that worked with him LOVED him dearly," they tweeted.