Prince Harry Sees Sports As More Than Just A Game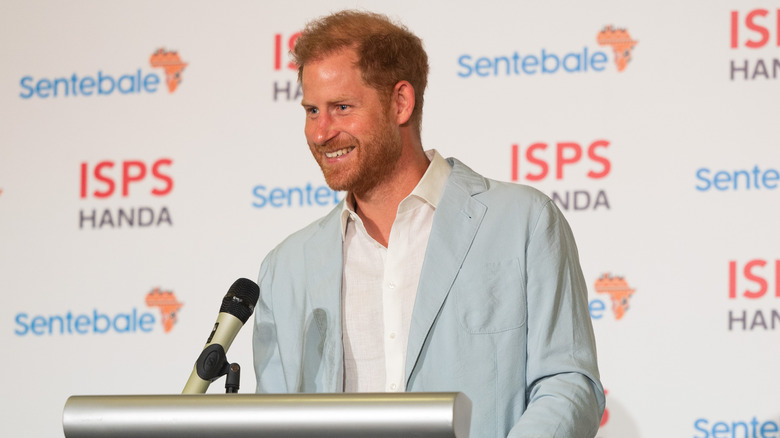 Matt Jelonek/Getty Images
Prince Harry, Duke of Sussex, has long been an avid player of — and believer in — sports. A longtime player of Rugby and Polo, Harry has not only enjoyed these games for their own sake, but has found several ways to help others through these and other sports. 
According to the official website of the British Royal Family, "Prince Harry believes that sport has the power to change lives for the better. He has championed access to sport for children and young people to give them confidence, and valuable life skills. He has also championed the value of sport in helping wounded servicemen become mentally and physically stronger as they recover from injury, through his work with Invictus." The Invictus games welcomes wounded servicemen and servicewomen, as Harry himself puts it, "to channel their passion into what can be achieved, rather than what can't. No longer are these inspirational men and women defined by their injury but as athletes, competitors and team mates." 
Now, the Duke of Sussex has brought his passion for sports and for philanthropy to Japan for the ISPS Sports Values Summit-Special Edition. 
How Harry uses Polo to help those in need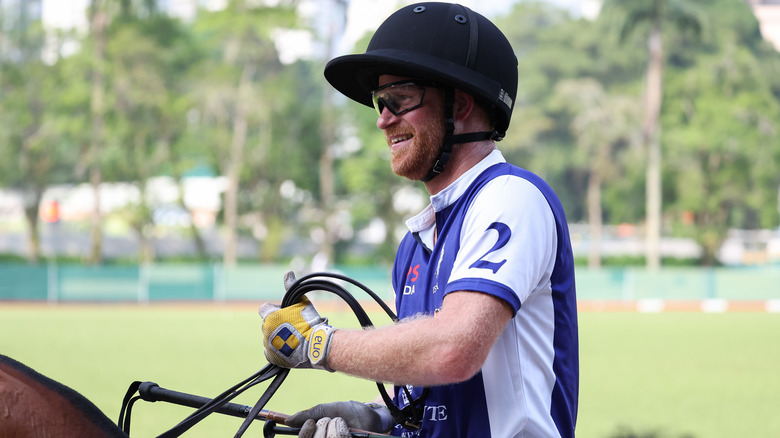 Matt Jelonek/Getty Images
Earlier this month, Prince Harry released a statement via his charity Sentebale addressing his involvement in the Summit. In the statement, Harry said, "I have long believed that sport is a conduit for healing – not just for the mind and body but the world. Sport requires having a dream and the need for community" (via People). 
The Duke of Sussex launched Sentebale with the help of Prince Seeiso of Lesotho back in 2006. The aim of this organization is to help young people in southern Africa who have been affected by HIV/AIDS and poverty. Meanwhile, ISPS Sports Values Summit-Special Edition is run by International Sports Promotion Society (ISPS for short), which aims to "further the transformative power of sport across the globe."
ISPS has sponsored Prince Harry's Sentebale Polo Cup since 2018. Since the very first Sentebale Polo Cup in 2010, the event has raised over $14 million for the non-profit's work in Africa. Harry said in a statement that the annual Polo Cup "is essential to Sentebale's vital work ensuring children and young people are healthy, resilient, and able to thrive. The funds raised this year will support our Clubs and Camps programme, which provides intensive psychosocial support to young people living with HIV. In a time where being HIV positive is no longer a death sentence, we are empowering young people to know their status, stay healthy, and eliminate the stigma so that they can break the cycle."
How Harry combines sports, community, and charity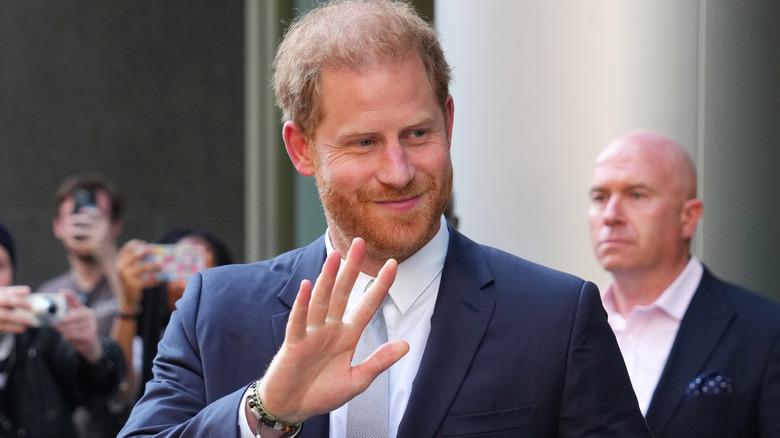 Carl Court/Getty Images
During his visit to the ISPS Sports Values Summit-Special Edition in Japan, Prince Harry shared his thoughts on sports, philanthropy, and community, and how all three can be connected to affect positive change in the world and for individual people. 
In his statement via Sentebale about his involvement in the summit, Prince Harry said, "Whether banded together in victory or showing up with respect in loss, no one ever crosses a finish line or scores a goal without the help and belief of others." The Prince continued, "The lessons we learn on the field are often the same principles of philanthropy; that a mission, hard work, dedication, and partnership can make even the impossible, possible. That is what giving back requires, and we are all capable of creating or joining a team to do so" (via People). 
The 2023 Invictus Games will take place between September 9 and September 16, during which over 600 athletes will compete (via Newsweek).