Louise Sorel Brings Vivian Back To Days Of Our Lives (We're Ready For Drama!)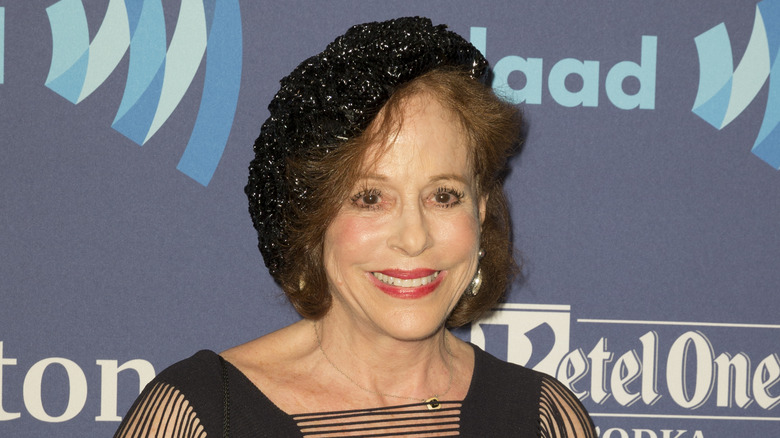 lev radin/Shutterstock
Hold onto your hats, "Days of Our Lives" fans, because one of Salem's most entertaining villains is making a surprise comeback. Louise Sorel is set to bring the character of Vivian Alamain — and her reign of terror – back to town on September 8, People reports, and her return can't come soon enough.
Of all the actors who have played Vivian Alamain, Sorel is by far the most recognizable. Sorel originated the role in 1992 when Vivian came to Salem to run the Alamain family business. She exited the role in 2000 but returned periodically from 2009 to 2011, 2017 to 2018, and briefly in 2020. The last time Vivian was seen in Salem, she was played by Linda Dano, as Vivian tried to murder Lani Price (Sal Stowers) for accidentally killing Vivian's son Stefan DiMera (Brandon Barash), who then turned up alive. Vivian was sent to prison and made a tentative alliance with Kristen DiMera (Stacy Haiduk) before Kristen was sprung from jail. Now, Vivian is back, and she is definitely going to bring the drama.
Vivian returns for her ex-husband's funeral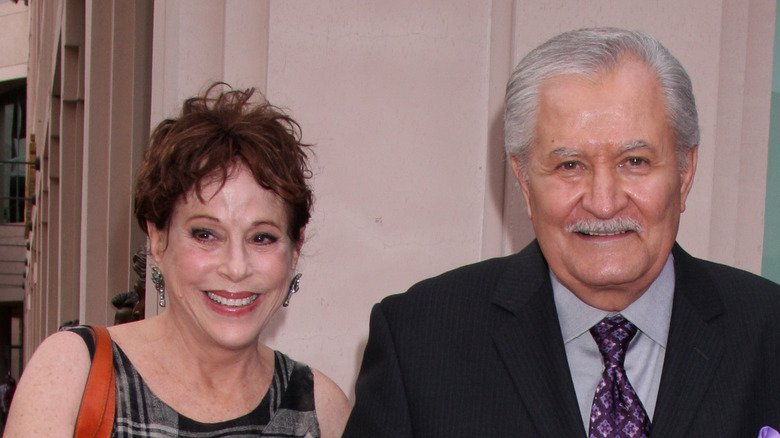 Kathy Hutchins/Shutterstock
According to People, Louise Sorel is returning as Vivian Alamain just in time for the funeral of her ex-husband, Victor Kiriakis. John Aniston, the acclaimed actor who portrayed Victor, passed away in November 2022, and now "Days of Our Lives" has officially written off the character. Victor was confirmed dead during the episode aired on August 16, 2023.
He and Vivian were married twice during her time on the soap; the first time, Vivian tricked him into marrying her, and upon finding this out, he left her for Kate Roberts (Lauren Koslow). The second time, Victor married Vivian so that she would stop attacking her enemy's daughter, Melanie Jonas (Molly Burnett). Between all of the ups and downs of their relationship, there was certainly no love lost between Victor and Vivian.
It has not been confirmed how long Sorel is planning on bunking down in Salem, but with the return of her son Stefan DiMera, she has a lot of reason to stay. Either way, fans are anxiously waiting for the villainess to reappear on their screens and to bring some much-needed pot-stirring to the aftermath of Victor's death.