Dolly Parton And Kate Middleton Almost Met Up For Tea. Here's Why It Didn't Work Out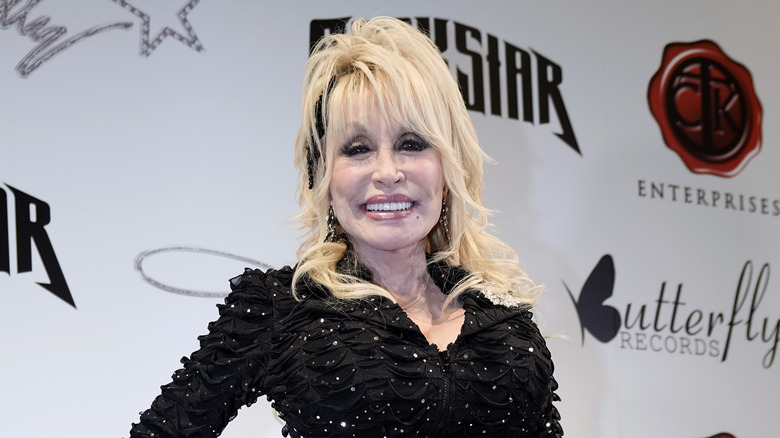 Sam Hodde/Getty Images
The United States may not have any official royals, but you can't get much more distinguished, beloved, and well-known than the iconic Dolly Parton. Among her many impressive accomplishments, Parton changed the country music scene, gifted millions of books to kids around the world, and even helped create one of the COVID-19 vaccines. That's not even counting the awards she's won! To add to all the accolades and honors that Parton has earned over the years, she got invited to have tea with Catherine, Princess of Wales while Parton was visiting London. But sadly, the two famous women didn't get a chance to sit down together on Parton's most recent visit.
On BBC Radio 2, Parton told interviewer Sally Traffic about getting the invitation to meet up with the princess while she was in London, and that as much as she wanted to go, it just didn't work out with her schedule. "I felt so bad," Parton lamented. "I couldn't even [go], because they had all this stuff set up."
Dolly Parton joked that Kate Middleton wouldn't help her sell records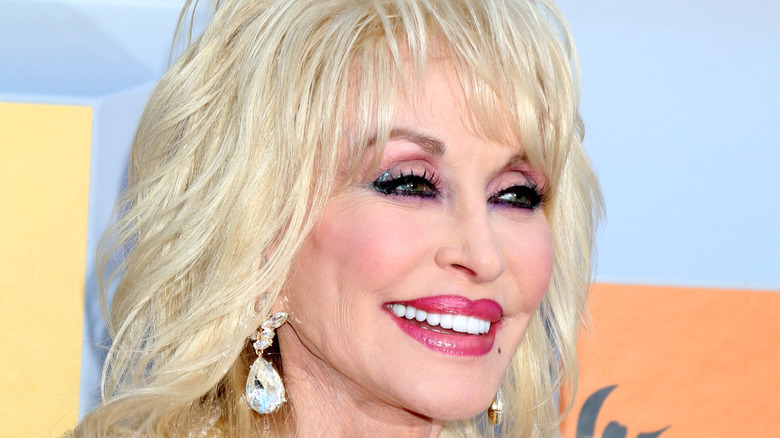 Kathy Hutchins/Shutterstock
While it sounds like it was solely a matter of scheduling that stopped Dolly Parton from meeting for tea with Catherine, Princess of Wales, Parton joked on BBC Radio 2 that it was for a very different reason: "She wasn't going to promote my rock album, so I had to say no!" Parton was clearly teasing, and she explained that she does hope to get another chance to sit down with the royal. "I thought that was very sweet and nice of her to invite me to tea," the singer said. Here's hoping Parton and Princess Catherine get to have their sit-down someday soon!
Parton was referring to promoting her aptly named album "Rockstar," which comes out on November 17, 2023. It will have nine original songs as well as Parton's take on 21 other popular songs, like "Let It Be" and "We Are The Champions." And she's bringing in some heavy hitters to duet with her, including Elton John, Stevie Nicks, and Paul McCartney.
The Princess of Wales wouldn't be the first royal that Parton got to meet. Parton performed for Queen Elizabeth II's Silver Jubilee in 1977, and she got to meet the queen backstage afterward. The singer told Insider she'd been nervous about not curtsying properly, but the queen apparently put her at ease. Parton described the queen as "just very warm, very sweet, and I could tell she was a very giving person."