One Life To Live Will Visit General Hospital As Kassie DePaiva Brings Blair Back To Port Charles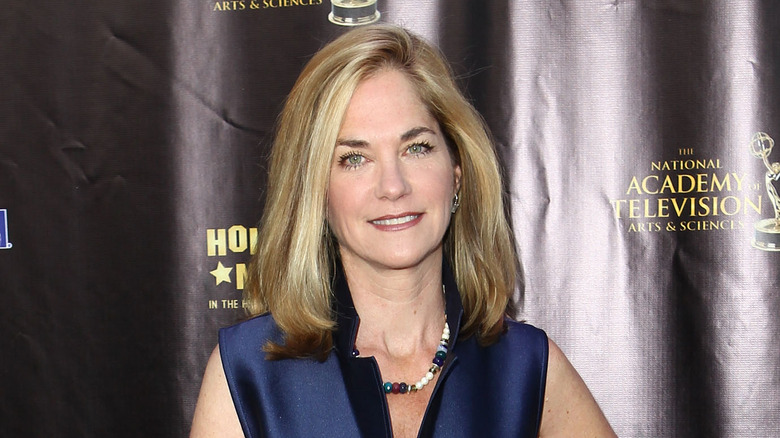 Leon Bennett/Getty Images
Kassie DePavia was a mainstay as Blair Cramer on the ABC soap "One Life To Live" for nearly two decades. However, when the sudser was canceled in 2012, Blair's future was uncertain. Viewers didn't have to wait too long, though, for her to resurface. Blair was part of a handful of "One Life To Live" characters who moved to "General Hospital," which also included John McBain (Michael Easton), Todd Manning (Roger Howarth), and Starr Manning (Kristen Alderson).
Sadly for fans, the characters were removed from "GH" because of Prospect Park's short-lived revival of "OLTL." As a result of the ongoing lawsuits between Prospect Park and ABC at the time, "GH" was forced to cease using the characters they had intricately woven into their storylines. Later, in 2013, production on the rebooted "OLTL" ended, and most of the actors who made the move to "GH" returned in new roles. Unlike her counterparts, DePavia did not return then, but for the first time in a decade, she's set to reprise her iconic role. 
According to TV Line, Blair is returning to Port Charles with DePavia at the helm. Blair will be making her way back to town sometime in September, but the details surrounding her visit are top secret. Most characters she interacted with during her original "GH" run are no longer on the canvas. However, Michael Easton and Roger Howarth are still actively involved as new characters — their third role each on the show — so anything is possible.
Fan reaction to Blair's return is mixed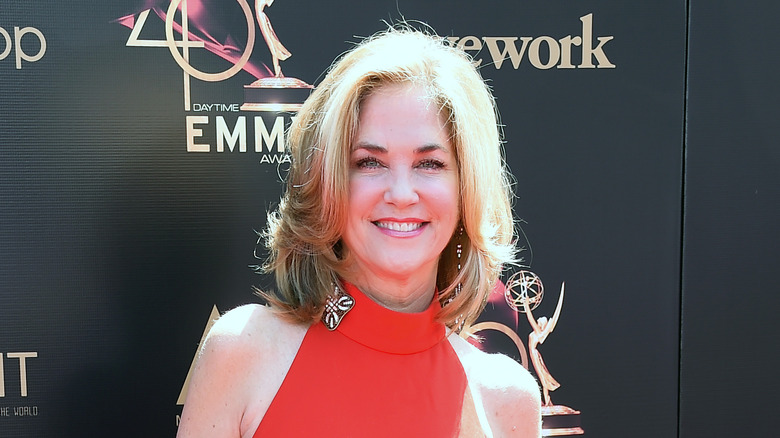 Gregg Deguire/Getty Images
Viewer reaction on social media to Blair Cramer's return to "General Hospital" is a mixed bag. Many fans are ecstatic to see the actor return to Port Charles for the first time in 10 years, but several don't believe the character fits into the current atmosphere.
The last time Blair was on "GH" she was on a quest to locate Tomas Delgado (Ted King), and many think this will tie into her new story. One fan tweeted, "10 yrs ago, Blair/Tea/Skye left LV to find Tomas, Tea's brother, who was speculated to be Lorenzo Alcazar. I'd be impressed if they used Blair to reveal that Tomas is Tomas Alcazar, a triplet who was adopted by the Delgados & is the head of Pikeman." King played Delgado and Alcazar, and if he's also the mystery Pikeman boss plaguing "GH," a mob war could break out with Blair caught in the crossfire. 
However, the most popular theory floating around is that Blair is the mystery third ex-wife of high-powered attorney Martin Grey (Michael E. Knight). The ex-wife has been mentioned many times in recent months, and her identity can't remain a secret forever. Not everyone was too pleased with this idea, though. One viewer said, "There's a rumor that Blair Cramer could be one of Martin's wives. I don't care. #GH needs to worried [sic] about their show getting back in order. Visits from past soaps is cute, but not needed right now."