The Biggest Cast Exits From General Hospital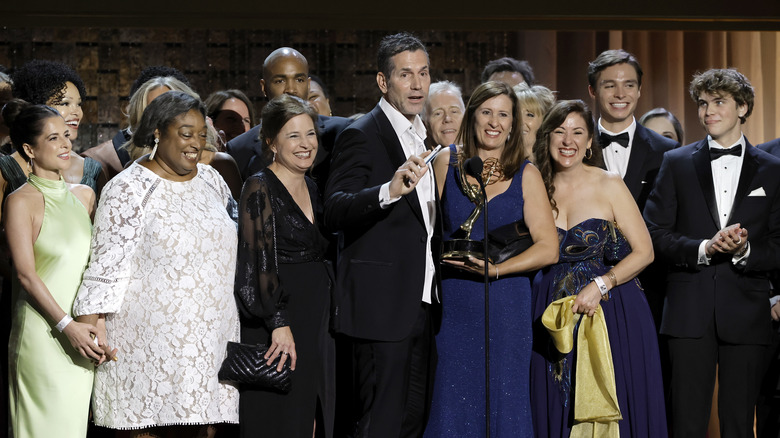 Kevin Winter/Getty Images
With well over 15,000 episodes under its belt, ABC's "General Hospital" is the longest-running scripted series in the history of American television. Initially, the soap was slated to be an anthology series that focused on the lives of a doctor, a nurse, an ambulance driver, and a police officer. However, that changed after NBC announced its plans to air a similar program called "The Doctors."
The revamped series followed the friendship of Dr. Steve Hardy and Nurse Jessie Brewer. Storylines focused on their individual relationships and work struggles. The first episode premiered on Monday, April 1, 1963. Over the next 60 years, "General Hospital" changed a great deal, focusing on a broad expanse of topics while evolving in tone. Over those six decades, many celebrities and unforgettable characters, like Luke and Laura, appeared on the soap.
But even though being on a soap can be a steady and enduring gig, not every actor stays on for life. Some may seek work in prime time or want to move to the big screen. Others may not enjoy the grueling schedule. And, after a program has been on television as long as "General Hospital," some actors just retire. No matter what the reason, here are the biggest cast exits in the long history of "General Hospital."
Charles Shaughnessy's last looks
The Cassadines are not role models — unless you are on a mad quest for power and want to control the world, that is, in which case this is the family you need to study. Victor, arguably, was the worst of the bunch. He kidnapped, stole, murdered, and tried to freeze the world. Charles Shaughnessy played the character with diabolical, cold-hearted cunning. He made Victor an unforgettable villain who deserved a tragic end for all of his horrific misdeeds.
While Victor seemed to meet his fate twice throughout his run, somehow, he always managed to cheat death. It wasn't until Shaughnessy confirmed he was leaving the series that fans wondered if his time had truly run out. Still, "General Hospital" kept its audience on the edge of their seats with a cliffhanger about who died in the climactic explosion. When the dust settled in the next episode (after a stress-filled weekend break), Victor was the one being zipped up in the body bag for last looks on the soap.
Jack Wagner's impressive soap opera career
Jack Wagner made a career out of starring on soap operas and soap opera-like shows. He has appeared on "Knots Landing," "Santa Barbara," "Melrose Place," "Hot in Cleveland," "The Bold and the Beautiful," "When Calls the Heart," and of course, "General Hospital," to list but a few. Wagner also had a brief stint as a pop star when his single, "All I Need," climbed to number 2 on the "Billboard Hot 100 Charts" in the mid-80s.
When John Stamos left the soap back in 1984 to try to find fame in the world of prime time TV, "General Hospital" needed a new heartthrob. To solve the problem, the show introduced Frisco Jones, a frontman who was going to push Blackie Parrish (Stamos) to the back of the stage and eventually out of the picture.
Wagner's run on the soap lasted 572 episodes. In that time, Frisco moved from lead singer of Blackie & the Riff Raff to a detective for the Port Charles Police Department. Ultimately, he climbed the ranks to become head of the World Security Bureau. However, ironically, the last time we saw this heartthrob, he was heartbroken. The love of his life, Felicia, rejected his proposal and left him humiliated when he sang to her at the Nurses Ball.
The two exits of Anthony Geary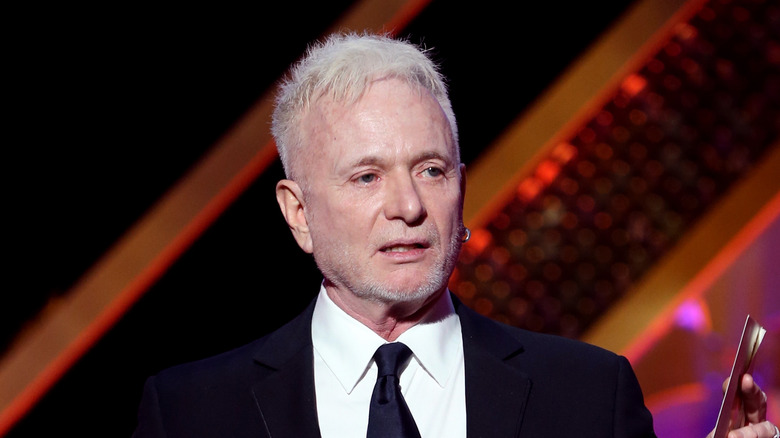 Jesse Grant/Getty Images
The '70s were a different time. You didn't need to wear a bike helmet, you could drink straight from a hose, and a meet-cute could involve nonconsensual intercourse. Anthony Geary was the poor, unfortunate soul who played the despicable Luke Spencer. While the producers had reportedly planned to kill Luke off after his entrance, fans fell for the character, and letters of support poured in. Somehow, his unconscionable act was seen as an expression of profound love. Eventually, Laura (Genie Francis) admitted she had feelings for Luke (even though she was married at the time), and his actions might have been a little more consensual than initially revealed.
Roughly a decade later, Luke and Laura finally married. TV Guide cited the event as one of the "Greatest Soap Opera Moments of All Time." A record-setting 30 million people tuned in to watch the wedding.
After eight Emmys and a little over three dozen years, Geary bid an emotional farewell and officially retired from "General Hospital" in 2015. However, his character lived on in off-screen mentions and storylines for another two years. The second goodbye happened when Tracy Quartermaine (Jane Elliott) told Laura that Luke was killed in a cable car accident in Austria, which viewers later found out may have been orchestrated by the villainous Victor Cassadine.
Leslie Charleson's remarkable run on General Hospital
Leslie Charleson is a television icon. Before playing Dr. Monica Quartermaine on "General Hospital," Charleson appeared in some of the best classic TV series ever made. She was on "The Wild Wild West," "Adam-12," "Marcus Welby, M.D.," "Kung Fu," "Happy Days" — where she gave Ron Howard his first on-screen kiss – "The Streets of San Francisco," "The Rockford Files," and many, many more. However, when she got a gig in Port Charles, the next 46 years of her life were set.
Monica wasted no time getting into the drama at "General Hospital." She was married to Jeff Webber because she thought the love of her life, Jeff's brother Rick, was dead. When she found out that Rick was still alive, she was obviously no longer interested in Jeff. But that was a good thing, because Jeff was having an affair with Heather. Unfortunately, Rick had fallen in love with Lesley.
As far as her current status, just over a year ago, she informed her fans that she was no longer under contract. As a result, while her story continues, her appearances have been few and far between. Although she hasn't officially exited the soap, you may have to wait months to glimpse snippets of her life.
Marcus Coloma's abrupt end as Nikolas Cassadine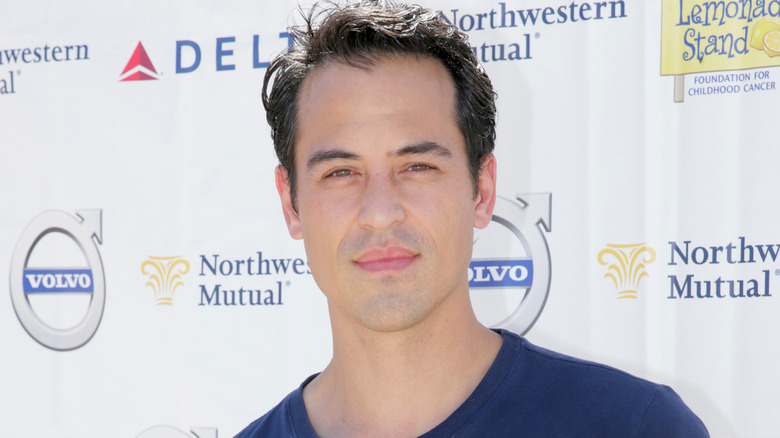 Rebecca Sapp/Getty Images
Marcus Coloma was one of many actors to play the troublesome Nikolas Cassadine, including Tyler Christopher and Adam Huss. Over the years, Nikolas has committed his share of crimes, ranging from kidnapping to assault to attempted murder.
Coloma played the character for 306 episodes. His run started in 2019 when he took over for Christopher. The actor signed a three-year contract, and as his exit loomed, Coloma was MIA from his final scenes. This caused rumors and speculation that the actor was upset that he was being written out of the show and walked off set.
While that might be a tasty storyline for a soap opera, real life is often driven by details that the public does not always know. So people filled in the blanks with fiction that seemed plausible. The truth, according to an article published in Deadline, was that Coloma was experiencing health issues stemming from his recent exposure to Covid. ABC and Coloma agreed that it was best to keep him away from the set for his last few scenes.
The loss of beloved actress Jackie Zeman
Unlike many other soap stars, Jackie Zeman kept her work tightly focused. While her career spanned nearly 50 years, she only appeared in a dozen television shows and a half-dozen movies. And many of those projects were connected to a soap. Coincidentally, one of her first roles was playing a flight attendant named Bobbi on "The Edge of Night." Her last role was playing nurse Bobbie Spencer on "General Hospital." Zeman brought an endearing heart to the character, who was Luke's little sister. She was a feisty ball of energy who, in her teenage years, worked as a prostitute. While Bobbie could display a fearsome self-protective front when needed, the vibrant healthcare worker was an upbeat heroine whom audiences cherished.
Sadly, the beloved actress passed away on May 9, 2023, after an impressive 45-year run on "General Hospital." Her last appearance on the enduring soap was less than two weeks prior, when Bobbie attended her grandson's wedding. Earlier that April, Zenman posted a beautiful video on her Instagram to celebrate the 60th anniversary of "General Hospital." She also offered "a great big heartfelt thank you" to all the fans who have supported the show over the years.
Emily McLaughlin's disappearance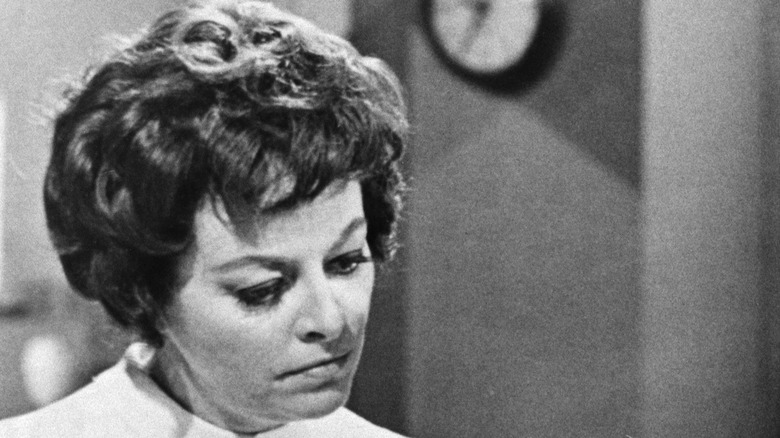 Bettmann/Getty Images
Emily McLaughlin entered "General Hospital" right at the start of the soap back in 1963. She played a nurse named Jessie who recently married a younger, up-and-coming surgeon named Phil Brewer. Phil did not have a reputation for being faithful. Within the first year, her husband strays from the marriage, but he returns when Jessie learns she is pregnant. This back-and-forth sets up a dynamic between Jessie and Phil that lasts for years. It also paved the way for some of the elements of the Luke and Laura saga.
McLaughlin worked on "General Hospital" right until the year she passed. She has been recognized as the original female star of the soap. After her passing, John Beradino, who played Dr. Steve Hardy, honored McLaughlin with a moment of silence after an episode. However, Jessie was never really mentioned in the show. She just sort of disappeared.
A couple years later, Angie Costello (Jana Taylor) visit's Port Charles' General Hospital to celebrate Dr. Hardy's 30th anniversary. When she asks about Jessie, the doctor informs her that the nurse has passed. A decade later, during the 50th anniversary of "General Hospital," Lucy Coe (Lynn Herring) honors Jessie at the Nurses Ball.
Kin Shriner is exiting General Hospital... or is he?
Scott Baldwin has been a character on "General Hospital" since the mid sixties. He has been portrayed by no less than six actors, with Kin Shriner having the longest run. According to IMDb, Shriner has appeared as Baldwin in 1,129 episodes. Baldwin is not always the most likable character; for instance, he tried to halt Luke and Laura's wedding. But Shriner plays the part with such charisma that fans still love him.
As an actor, Shriner has appeared on "The Six Million Dollar Man," "The Waltons," "The Love Boat," "Full House," and dozens of other shows and movies. He was nominated for 13 awards and won "Outstanding Male Scene Stealer" for "Port Charles" and "Outstanding Villain: Daytime" for "General Hospital." Shriner also won "Favorite Villain" for "General Hospital."
While Baldwin has had his stellar moments in "General Hospital," the character has also fallen into the background. Incidentally, this is not the first time that Shriner has thought or posted that his run was done. However, this time, his announcement has been reported by numerous sources, so it has loyal fans worried that 2023 is really the end of Shriner's nearly 50-year stint on the popular soap.
Honoring Sonya Eddy with a heartfelt goodbye
With 148 acting credits, Sonya Eddy had a stellar career in entertainment. What is even more impressive is that all of her roles happened in just a 25-year window. Besides playing a nurse on "General Hospital," as well as one in over a dozen films and TV shows, Eddy was an actual Licensed Vocational Nurse in real life. While comedy was her forte, Eddy was also accomplished in drama and romance, with roles in films such as "Pee-wee's Big Holiday," "Seven Pounds," and "Dorfman in Love."
On "General Hospital," Eddy played the outspoken and opinionated head nurse, Epiphany Johnson. Her gruff exterior and no-nonsense attitude hide a warm and caring heart that is filled with good intentions. Epiphany is also a champion, unafraid to call out injustices wherever she finds them, and fearless when it comes to challenging individuals who think they are above others.
In December 2022, Eddy passed away after developing an infection following a non-emergency surgery. The actress was adored by her castmates, and an abundance of kind words flowed, all depicting Eddy as a remarkably positive and joyful person with a big spirit and a bright inner light. On March 29, 2023, Port Charles gathered for a special episode to give Epiphany a heartfelt goodbye.
Why Emme Rylan is no longer on General Hospital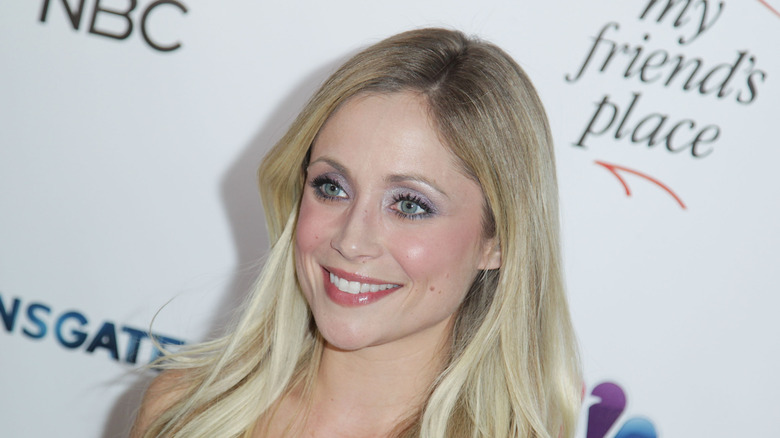 Leon Bennett/Getty Images
Emme Rylan got her start in an episode of Nickelodeon's iconic "Drake & Josh." However, the very next year she landed a role on "Guiding Light." Rylan did 396 episodes on that soap before moving to "The Young and the Restless," where she had a 229-episode stint. In 2013, the actress became a member of the "General Hospital" cast and had an impressive 614-episode run. She played Lulu Spencer, the daughter of the soap's most impactful couple, Luke and Laura.
Lulu has not had the most charmed life. Ever since she was a child, she has been jumping from one unpleasant situation to another. She's been in danger due to Luke's mob associations, in need of a bone marrow transplant, held at gunpoint, kidnapped, and more. After her last misadventure, an explosion at the Floating Rib, Lulu fell into a long-term coma. She hasn't been on the show since. Recently, however, her possible return may have been teased when Dante mentioned that Lulu had been relocated to General Hospital.
The choice to leave "General Hospital" wasn't Rylan's. Moreover, if the character does wake up, the actress has previously stated that she would definitely return, if asked. Only time will tell what happens next in Lulu's turbulent timeline.
With Haley Pullos' exit, Molly struggles to endure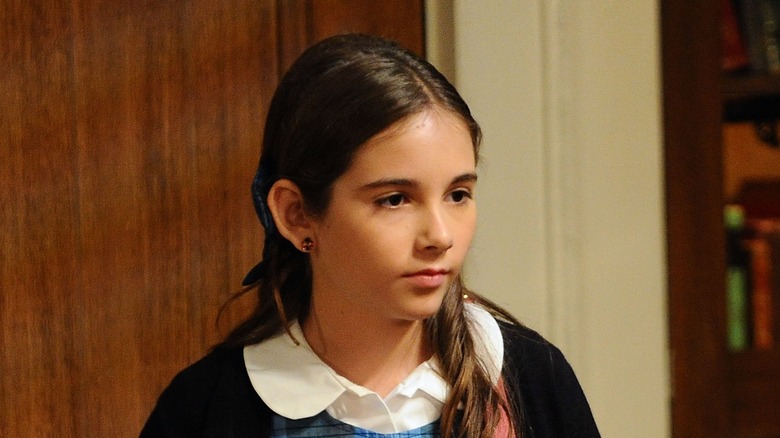 Alberto E. Rodriguez/Getty Images
Sometimes, the soap is happy and the actor is happy, but something happens and things cannot continue as they have always been. A prime example of this is Haley Pullos. 
It takes a special talent to portray a character as emotionally complex as Molly. She is wise beyond her years, a romantic, and an optimist. She strives to achieve and excel. But like all residents of Port Charles, she has had her share of adversity. Unfortunately, for Pullos, parts of her life have seemingly mirrored Molly's. Most notably, early in her run, Molly was involved in a traumatic accident. Recently, Pullos was involved in an accident as well. Initially, it seemed like she would only need a brief respite to recuperate. However, as more and more details came out, it looked less and less likely that the actor would be returning to her role.
Since her exit, there have been two talented actresses who have attempted to carry Molly's story forward. The first, Holiday Mia Kriegel, lasted only nine episodes. The second, Brooke Anne Smith, seems to be doing a little better. However, fans are asking the producers to give Pullos a second chance. What happens next is anyone's guess. Currently, the behind-the-scenes drama seems to have captivated fans just as much as the show's writing.
Lexi Ainsworth continues to follow her dreams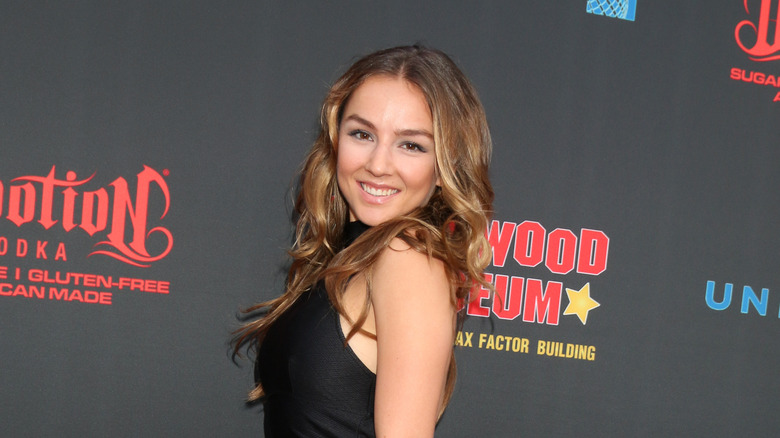 Kathy Hutchins/Shutterstock
Not every exit from a soap is laced with intrigue and drama. Sometimes, an actor just grows away from a role and seeks something else. For example, in 2023, Lexi Ainsworth made her final appearance as Kristina Corinthos-Davis on "General Hospital." Reportedly, there were no hard feelings or bad blood. It was, more or less, just time.
Ainsworth was only 16 years old when she landed the role in 2009. Her first appearance was on June 4. Fans and critics gave the young actress a thumbs up, and by the end of that same month, Ainsworth was put on contract. She went on to win two Daytime Emmy Awards: The first was in 2011 for "Best Performance in a Daytime TV Series" and the second was in 2017 for "Outstanding Younger Actress in a Drama Series."
When she was initially recast, it came as a bit of a surprise to her fans. However, Ainsworth assured that the exit was a mutually beneficial move. A couple weeks after the announcement, the actress opened up a little more, stating that she was seeking career opportunities that were better aligned with her evolving goals. While the soap star does not plan on abandoning acting, she expressed that she wants to devote more time to the production company she started in 2022.