What We Know About Tori Spelling's Disastrous Date With Y&R Star Eddie Cibrian In The '90s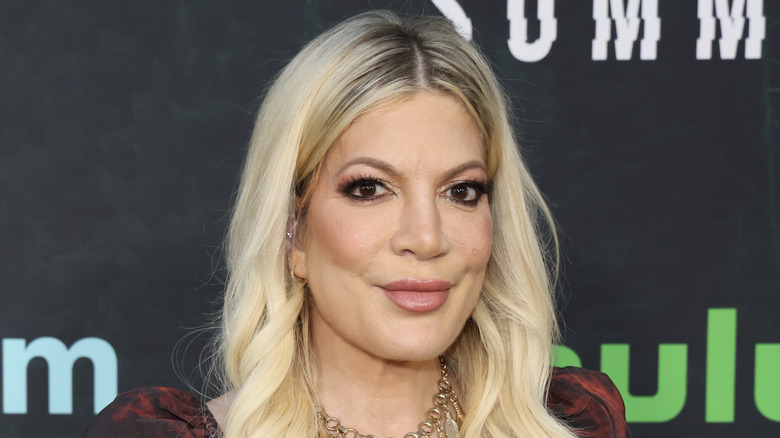 Rodin Eckenroth/Getty Images
In the crazy world of love, disastrous dates are bound to happen occasionally — even to celebrities. No one knows that better than Tori Spelling and Eddie Cibrian. In case fans don't know, these two went on a date in the 1990s — and it was just as awful as you might expect a first date to be.
Tori Spelling rose to fame after she her role on "Saved By the Bell." With the help of her father, a film producer, she landed some of her biggest jobs, including Donna Martin in "90210." Eddie Cibrian, who played Matt Clark on "The Young and the Restless," has gone on to star in many other projects, including "The Cave" and "The Best Man Holiday." With such accomplished careers in Hollywood, it's hard to believe these two stars were ever stuck in an awkward situation. However, according to Spelling, the love life of a celeb isn't always what it's cracked up to be.
Spelling was nervous for her date with Cibrian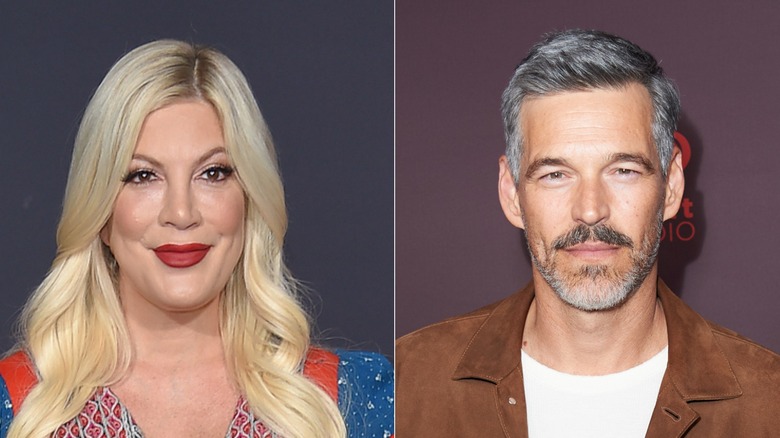 Unique Nicole/Getty & DFree/Shutterstock
On an episode of the podcast "ReWives with Bethenny Frankel," Tori Spelling recounted the awful date with Eddie Cibrian. It started when they arrived at the restaurant, and being so nervous about the date, Spelling hadn't bothered to eat anything beforehand. When she went to order, Cibrian told her he wasn't hungry and suggested they only order drinks. Going along with the plan, Spelling proceeded to drink on an empty stomach, which she later regretted.
"I ended up getting wasted, so wasted that I went to go to the bathroom and walked into the kitchen by mistake and threw up in the back of the kitchen," she told Frankel on the podcast.
At the end of the date, Spelling recalled that Cibrian accompanied her home and tried to make a move. She told Frankel, "I think he did kiss me, and I was like, 'Ugh, I hope I don't have puke breath.'"
Their love wasn't meant-to-be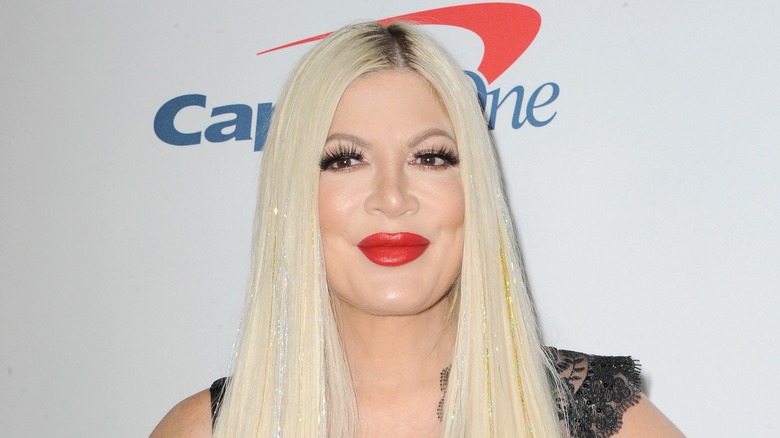 Tinseltown/Shutterstock
The alcohol wasn't the only thing that left Tori Spelling with regrets over her date with Eddie Cibrian. Even though they mutually agreed that it wasn't meant to be, Spelling was suspicious of Cibrian's motivations when he asked her if she could help him land an audition for one of her father's shows after the date.
Despite his forwardness, Spelling doesn't hold a grudge. "That always put a bad taste in my mouth, but he's a super seemingly nice guy," she told Frankel on her podcast. "I have nothing against him aside from that, and we didn't hit it off anyway."
Cibrian wasn't the only daytime star that Spelling dated back in the '90s. After her guest appearance on her father's show "Malibu Shores," Spelling briefly dated co-star Greg Vaughan. After his time on Spelling's show, Vaughan went on to hit it big-time in the soap world, starring in "The Young and the Restless" as Diego Guttierez, "General Hospital" as Lucky Spencer, and
"Days of Our Lives" as Eric Brady
. With the influence of Spelling's dating history, maybe it's time she tried her hand at a daytime soap opera for her next project.