Were The Real Housewives Of Atlanta Fired? What To Know About Those Reboot Rumors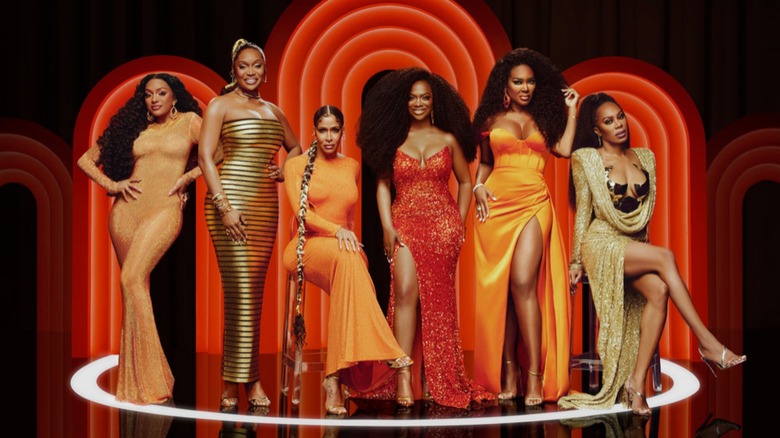 AB+DM/Bravo
"The Real Housewives of Atlanta" cast could look completely different next season. Rumors are running wild that Bravo executives are ready to make some big changes to the cast, perhaps doing an entire reboot a la "The Real Housewives of New York." LoveBScott was the first outlet to report the rumor. A source told Entertainment Tonight, "Before the women filmed their recent reunion, they were told that they should expect a big change with the franchise moving forward. They added, "The cast is on edge about their future and has no idea where the network plans to go. Although their ratings are still strong, the network is listening to fans and their desire for a change." 
While many fans were upset to learn that their RHONY favorites were being axed in favor of an entirely new group of women, Bravo pushed forward and it seems to be paying off. The Season 14 premiere nearly broke a record, earning second place in television show ratings for a Sunday night program in 2023. Seeing that success, it seems as though the network may be considering some changes among other franchises — like Atlanta — but nothing has been set in stone just yet. In fact, another source spoke out about the reports with a bit of a different, less definitive, take.
A possible new cast could revolve around a former star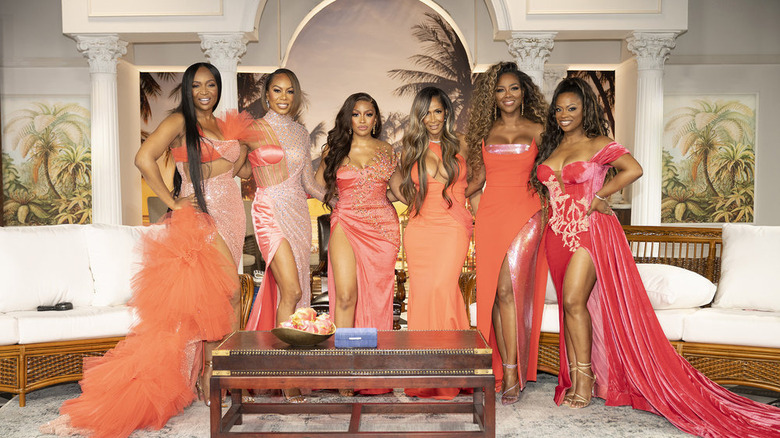 Scott Gries/Bravo
As far as we know, no one from "The Real Housewives of Atlanta" has been fired just yet. "Nothing official has been decided," a source told Page Six as the reboot rumors hit a fever pitch. A second source weighed in, however, claiming that production has been trying to shake things up by adding some newcomers into the mix — which doesn't necessarily sound like a complete cast reboot. The show's 15th season began airing in May 2023 and starred Shereé Whitfield, Kandi Burruss, Kenya Moore, Marlo Hampton, Drew Sidora, and Sanya Richards-Ross in full-time roles. None of the existing cast members have responded to the rumors.
As all of this continues to unravel, there is one former cast member who is rumored to be in talks to rejoin the cast in one form or another — and that's Porsha Williams. "Bravo has been trying to get Porsha to come back to 'The Real Housewives of Atlanta' for the possible cast shakeup, but she's playing hardball," a source told Entertainment Tonight, adding that the network offered her quite a hefty paycheck but she said no. As far as whether or not Williams is interested in making her return to the franchise, well, she has said that the door was never completely closed following her 2021 exit. "I've never written it off," she told Entertainment Tonight about a month before the reboot rumors surfaced. "I'll never say 'never,'" she added.
Andy Cohen may be the driving force behind a RHOA reboot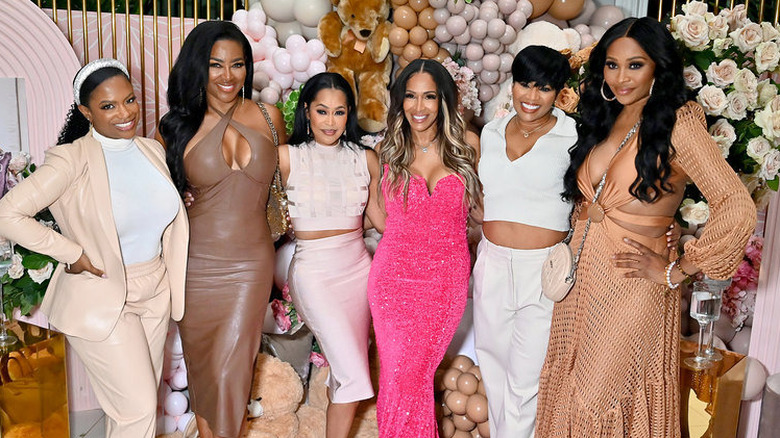 Derek White/Bravo
Although Andy Cohen has been mum on the latest "Real Housewives of Atlanta" cast rumors, he has previously said that he'd be open to the idea of giving other franchises the "RHONY" treatment. "Now that 'RHONY' has had such positive feedback, are you thinking about rebooting other franchises?" a fan asked Cohen on threads, according to Page Six. His response — simply the curious emoji — was nothing short of confusing. Cohen, who is an executive producer on the franchise, is also involved in casting. 
And while there's been plenty of pushback on the decision to reboot "RHONY," Cohen has remained confident about the decision, which seems to be paying off. "We did not take this lightly. We painstakingly recast the show," Cohen said in an interview with The Hollywood Reporter. "We looked at so many people and we met people every way from Sunday before we wound up selecting this group. We took a lot of care in this, and I think it shows in who we actually chose." If Bravo does move forward with an "RHOA" reboot, hopefully, they take the same measure of care.