New Princess Diana Recording Exposes King Charles' Earliest Disappointment Over Harry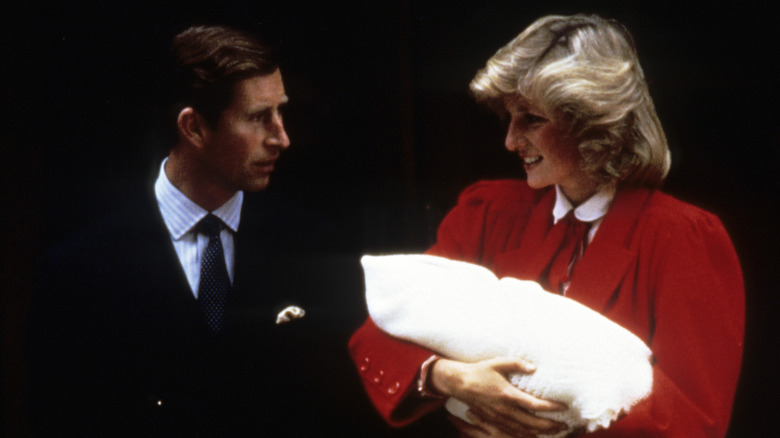 Anwar Hussein/Getty Images
Princess Diana tragically died over 25 years ago, but her legacy lives on with her two sons and their children, and there's still plenty of love for and interest in "the people's princess." And royal fans can hear more about Diana's life, this time, straight from her. The documentary "Diana: The Rest of Her Story" — set to be released in 2024 — uses previously unheard recordings that Diana made for author Andrew Morton. Morton originally used the tapes to write a biography of Diana called "Diana: Her True Story," via Good Morning America. In a clip from the recordings, Diana reveals what then-Prince Charles said about Prince Harry after he was born, and sadly, it wasn't that nice.
Diana said that at Harry's christening, Charles relayed to her mother Frances Shand Kydd: "We were so disappointed, we thought it would be a girl," via ABC News. Ouch! A comment like that is hardly going to help mend the current rift between Harry and the rest of the royal family, no matter how long ago it was made.
Princess Diana's mother wasn't impressed with Charles' comment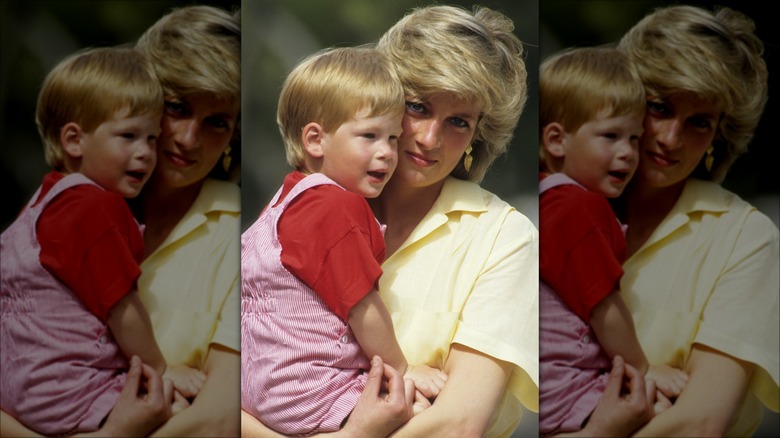 Georges De Keerle/Getty Images
Princess Diana's mother apparently did not let the slight about Prince Harry at his christening get past her. In the previously unheard recordings, Diana described how her mother snapped back at her then-husband, telling him: "You should realize how lucky you are to have a child that's normal," via ABC News. After that, it doesn't sound like the relationship between the future king and Diana's mother was a good one.
Diana explained how Charles reacted: "Ever since that day, a shutter's come down. That's what he does when he gets somebody answering back at him, so to speak." That sort of shutting down reaction to getting pushback could be something that's continued for King Charles throughout his life, which might explain some of the problems Harry and Meghan Markle had in the royal family.
Diana was definitely candid in the multiple hours of recordings, made while she was still married. She was honest about her struggles with mental health and with her family — both the royals and her own family, particularly with her stepmother Raine Spencer (nicknamed "Acid Raine," according to Tatler). And the documentary makes it seem like you're hearing about her life directly from her; royal fans won't want to miss it.