The Stunning Transformation Of Patricia Clarkson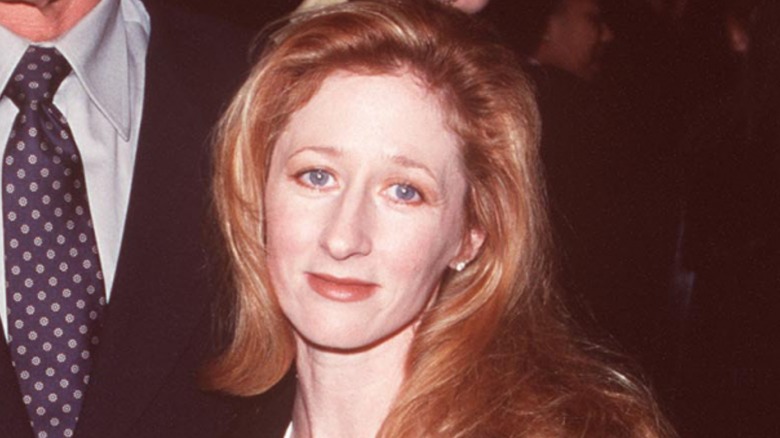 Steve Granitz/Getty
Bound to be a familiar face for most, Patricia Clarkson has been gracing our screens since the mid-'80s. The ever-glamorous and classy Southern belle is a fixture of the film and TV industry, playing a wide range of characters over the years. From Ness' wife in "The Untouchables" to the conniving Tammy 1 in "Parks and Recreation" and the dark and twisted Adora Crellin in the HBO adaptation of Gillian Flynn's "Sharp Objects," her range knows no bounds.
While being a woman over a certain age in Hollywood comes with a host of challenges, Clarkson embraces being an industry veteran. "[T]here is comfort in hitting a certain place in this business finally where I don't think we're taken for granted. People know we're here," she said in a 2014 chat with Stanley Tucci for Interview magazine. "And if you do enough work that enough people have seen, and liked you in, you put the odds in your favor."
Clarkson's on-screen performances command attention, her red carpet moments are enviable, and she's truly become a world class icon, all on her own. Let's dive headfirst into the stunning transformation of Patricia Clarkson, and how over the course of her life she has gone from a young New Orleanian girl to the award-winning, prestigious movie star we know today.
She had a 'wonderful' childhood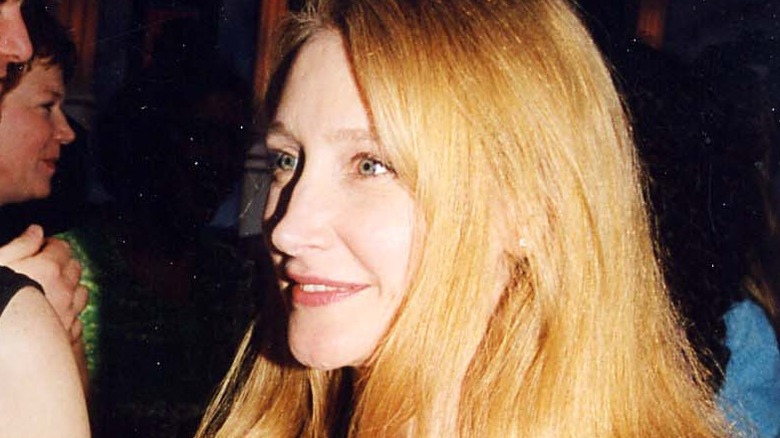 Jeff Kravitz/Getty Images
Patricia Clarkson was born in New Orleans on December 29, 1959, and was the youngest of five girls. Speaking with Authority Magazine in 2022, she recalled, "I had a very middle-class suburban life growing up, went to wonderful, beautiful, public high schools, had a wonderful childhood, and it was a unique way to grow up." Her mother, Jackie Clarkson, eventually became involved in real estate and was a local political figure, while her father, Arthur Clarkson, managed a children's home and became an administrator at LSU Medical School, where each of his daughters attended. 
It should come as no surprise, but the future acclaimed actor was drawn to the performing arts at early age. While she was still in school, she took on a number of extracurriculars, including joining her high school's dance team and, of course, the drama department.  As her sister Kevi Sanders recalled in New Orleans Magazine, "She loved the arts, but she had a very funny side to her."
In an interview with The Guardian, Patricia noted that while she did indeed grow up in New Orleans, she didn't necessarily experience "a textbook southern upbringing." "I was more American dream than southern royalty. But, as a young girl, I did sometimes associate in that world with my grandmother. ... I knew that part of New Orleans," she remarked. 
Patricia Clarkson studied drama at university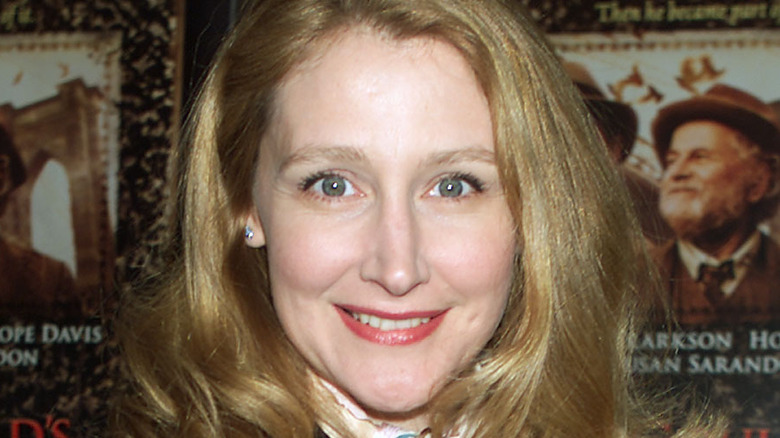 Scott Gries/Getty Images
It was thanks to her connections that Patricia Clarkson had so much luck when it came to her education. She first studied at Louisiana State University, where her father was an administrator, but Clarkson wanted to go to New York and she had her heart set on Fordham University. As she told Authority Magazine, "My aunt was Dean of Admissions of Loyola in New Orleans and she said, 'Listen, I'm going to connect you with the head of the department. You're going to find out, we're going to try to get you some financial aid.'" Clarkson left LSU for Fordham when she was 19 years old.
Having found her passion in acting, she then moved on to Yale School of Drama and spent her final three college years there. Since transferring to Fordham, Clarkson has made New York her home, claiming, "I pretty much lived in New York since 1985, and I love it, and I can't ever live anywhere else except New Orleans."
She got her start in theater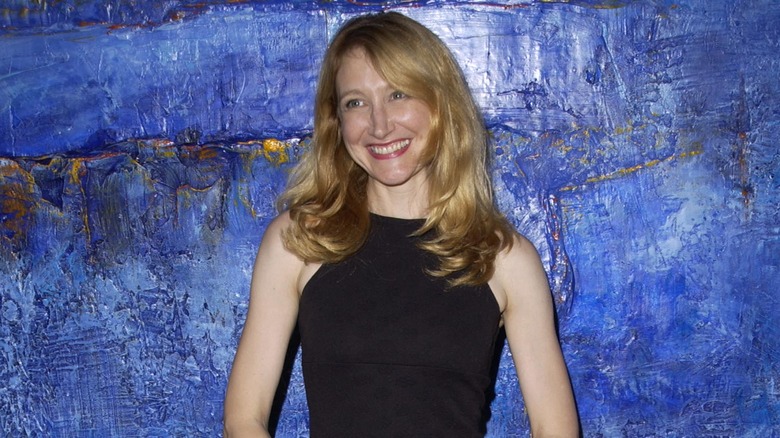 J. Vespa/Getty Images
As it turns out, Patricia Clarkson wasn't always planning on becoming a star of television and film. "Though I wasn't a cinephile as a young girl; I really had a love affair with the theater," she told The Guardian in a 2019 interview. After studying drama in New York, Clarkson enthused, "I realized, this is the life I want!"
She booked a huge Broadway role in "The House of Blue Leaves" soon after she graduated from Yale, which set Clarkson on a whirlwind of going on auditions, landing roles, and soon transitioning over to film with "The Untouchables." Although the actor primarily worked in front of the camera from the early '90s onward, she returned to the stage several times, including for a role in Bradley Cooper's "The Elephant Man" West End debut in 2014.
Clarkson attributes her success to more than her hard work, and her career began to snowball after her theater work. As she recounted to Authority Magazine in 2022, "It's all about luck; I'm lucky, I'm lucky, lucky, and lucky! I got an agent, and that's how work begets work. I started to get work, and then I got more work."
Her first movie role was in The Untouchables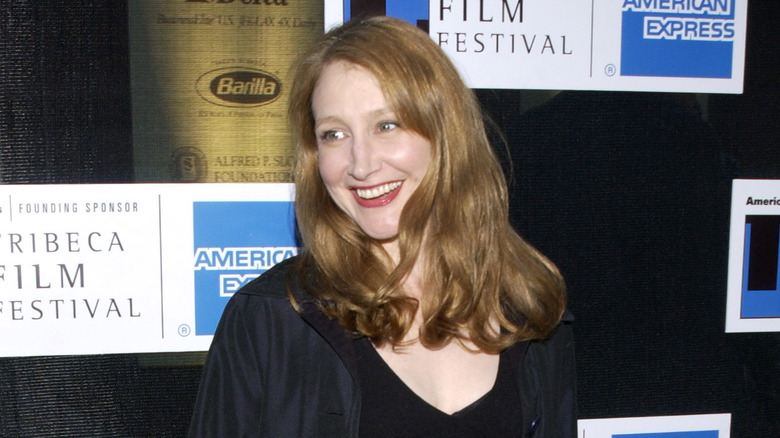 Kmazur/Getty Images
Although it wasn't a huge part, Patricia Clarkson's first movie role in 1987's "The Untouchables" changed the course of her career forever. She spoke with IMDb in 2018, recounting the audition process and how director Brian De Palma gave her the first of many big breaks over the years. "When I went back in for my callback, Brian De Palma ... read Kevin Costner's part with me and I'll never forget that," she said. Clarkson was then flown to Chicago to meet with Costner, where she learned that she had gotten the part of Mrs. Ness. She remarked how De Palma and Costner were "dreamboats," adding that they were "extraordinary" and "so kind," which is something she would never forget.
Now, more than 30 years after she had secured "The Untouchables" when she was just 25 years old, and with several more projects under her belt now, Clarkson insists that her acting chops have since improved. In an interview with NPR, she said, "Thankfully, I've — yes, I've changed. ... I mean, I'm proud to be in that film, but ... I'm also proud to say I think I've — I'm a little bit better."
She won two Emmys for her guest role on Six Feet Under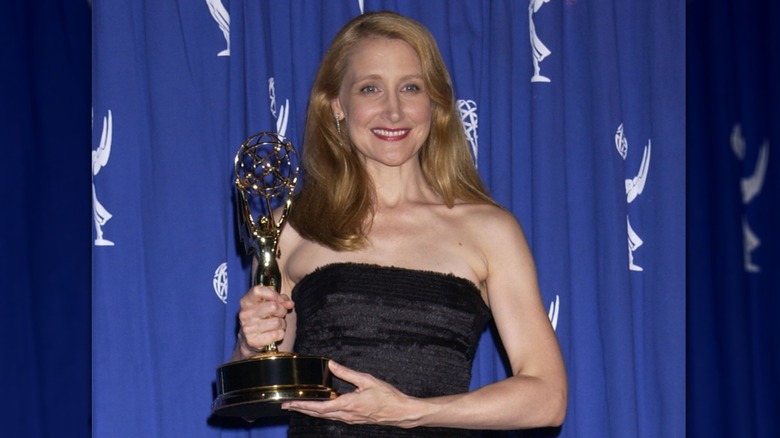 Albert L. Ortega/Getty Images
Patricia Clarkson has a number of awards to her name, including multiple Emmys. She won two in 2002 and 2006, claiming the title of Outstanding Guest Actress in a Drama Series for her work on "Six Feet Under."
The series ran from 2001 to 2005, focusing on a dysfunctional, Los Angeles-based family's funeral home. Although there were several remarkable guest roles on the show, it was Clarkson's incredible portrayal of the character Sarah O'Connor for seven episodes that led to her walking away with two Emmys. In an interview with the SAG-AFTRA Foundation, the award-winning actor recounted what it was like to work on "Six Feet Under."
Clarkson explained, "I worked my a** off, I did the homework because again, I was walking into a set of all these extraordinary, very established actors, characters, ready to go. ... But the writing was just superb and ... you don't want to come up short with great writing." And while the show's writers gave the actor a lot of incredible material to work with, it was undoubtedly her ability to portray her character with such authenticity and emotional range that landed her the wins.
Patricia Clarkson was nominated for an Oscar in 2004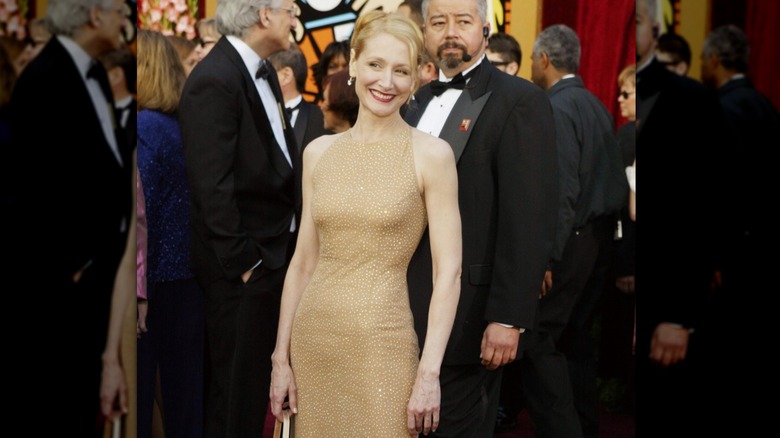 Carlo Allegri/Getty Images
While some actors work for decades without any form of recognition from the Academy Awards, Patricia Clarkson isn't one of them. She received her first and only (so far) Oscar nomination in 2004 for her role in "Pieces of April," which she starred in alongside Katie Holmes and Oliver Platt.
Speaking with A.frame two decades after the movie's release, Clarkson reminisced about the Oscar night in which her name was up for Best Supporting Actress, saying, "That was fabulous. Being nominated and being in that room and being with all of those remarkable people." She explained that she enjoyed making "Pieces of April" and playing a dying mother to a troubled daughter, although she says she can't rewatch it today. "I see pieces of it, and I feel fortunate. It has a warm place in my heart, because I loved doing that film. I was very thankful to be given that beautiful part," she said.
Clarkson also received nods for the role from the Golden Globes, the Critics Choice Awards, the Screen Actors Guild Awards, and more, although she didn't win. Seeing as how she's still busting her butt in Hollywood as much as she did several decades ago, we're sure to see Clarkson nab an Oscar someday soon.
She's known to play mothers in turmoil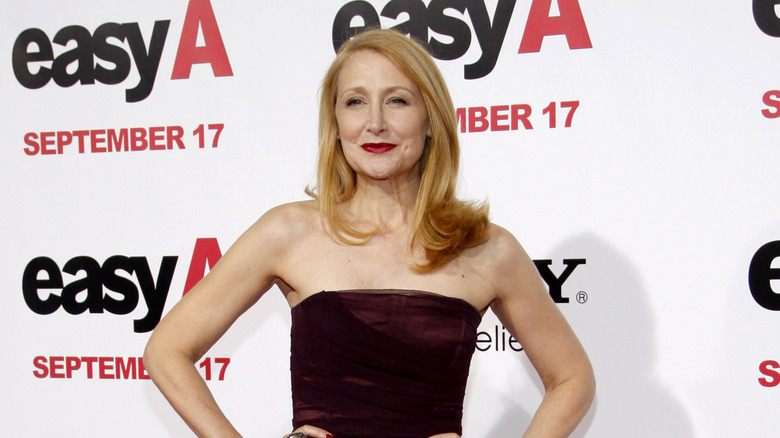 Tinseltown/Shutterstock
Just like Robert De Niro's become known for playing tough-talking New Yorker types or Zooey Deschanel leans into parts where she plays the quirky girl, Patricia Clarkson seems to have an affinity for maternal characters in turmoil. She has portrayed the role of a dying mother more than once, having taken on playing Joy, a mother with breast cancer, in "Pieces of April" and in "Monica," she played Eugenia, a mother coping with the fact that she's been diagnosed with brain cancer. Additionally, Clarkson portrayed a mother with Munchausen by proxy in the HBO series "Sharp Objects."
In an interview with IndieWire, Clarkson admitted that it can take a lot of work to get these characters in crisis just right. "To play someone who is dying in front of your eyes, someone who is really in the very last chapter of their life, is daunting as an actor, because you need to get things right. You have to take on how it affects the body, the soul, but you also have to let your body take over and your mind kind of literally fade away," she said. Clarkson isn't a mother herself, which just goes to show her level of talent and ability to draw from other references and resources in order to embody her characters credibly.
One of her darkest roles was in 2018's Sharp Objects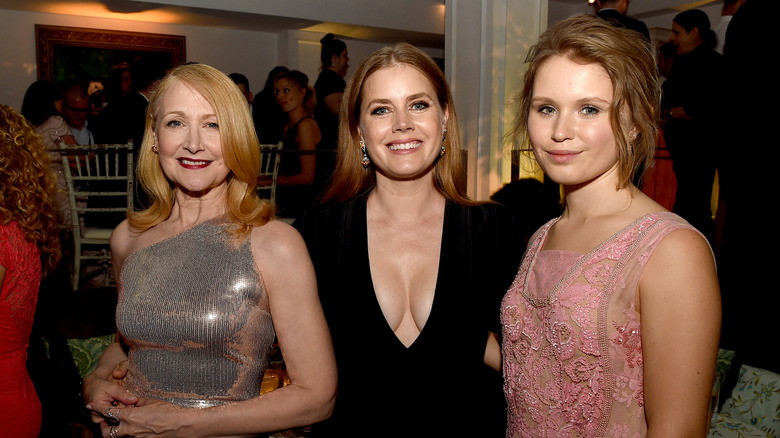 Kevin Winter/Getty Images
Over the years, Amy Adams has had an incredible transformation, something she has in common with Patricia Clarkson. So it was nothing short of a gift to see them team up on "Sharp Objects." Taking on their darkest, grisliest roles yet, the pair played alongside one another in the 2018 limited series. "Sharp Objects" was adapted for television from Gillian Flynn's novel and centered around a reporter (Adams) returning to her hometown to cover the murders of two young girls, only to find herself dealing with her controlling mother Adora (Clarkson) and the trauma of her past. Talking about the series on "Good Morning America," Clarkson described her and Adams' characters on the show as "tragic figures" with a "complicated" relationship. Talk about an understatement.
The actor also spoke with Variety in 2018 about the difficulty she faced with playing Adora and in keeping it together while filming. "[It was challenging] just keeping upright, not losing yourself, being able to walk away at the end of the day from this. But also making sure that in the complexity, there is some ounce of pathos and humor and humanity, as dark as things get and as brutal as these characters are to each other at times, they're human at the end of the day and they're broken," she explained.
Patricia Clarkson is superstitious around awards shows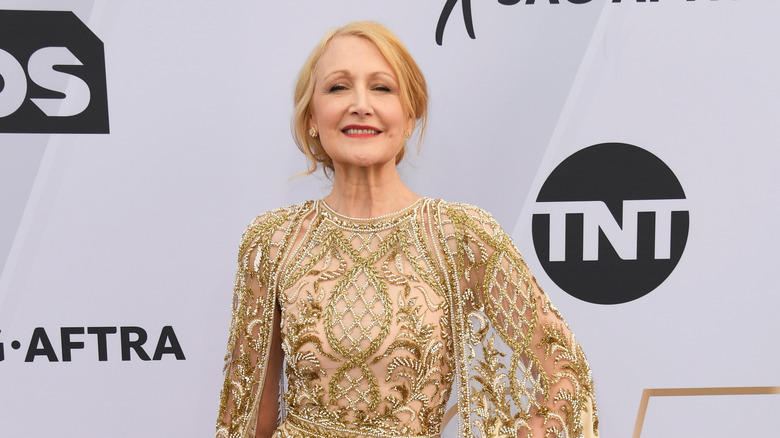 Frazer Harrison/Getty Images
Patricia Clarkson's third Emmy nod came from her work on "Sharp Objects," as she was nominated in 2019 for Outstanding Supporting Actress in a Limited Series or Movie. After finding out she had been nominated, Clarkson told The Playlist that the honor meant a great deal to her, adding, "I'm slightly superstitious, so I won't talk too long about it. And I'm not quite sure when the nominations are. I'm not kidding. I'm gonna have a period of days where I have to leave my phone on early in the morning." She ultimately lost out to Patricia Arquette, who won for her work on "The Act."
This isn't the only time the actor has admitted to being a tad superstitious when it comes to awards shows. When her nomination for Best Performance by an Actress in a Supporting Role in a Series, Limited Series or Motion Picture Made for Television at the Golden Globes rolled around that same year, she was equally cautious. Luckily, she nabbed the win but later informed reporters (via People), "I won't let anybody say anything about winning, and if they do I make them turn around three times and spit. I swear to God."
She's only had a couple of public relationships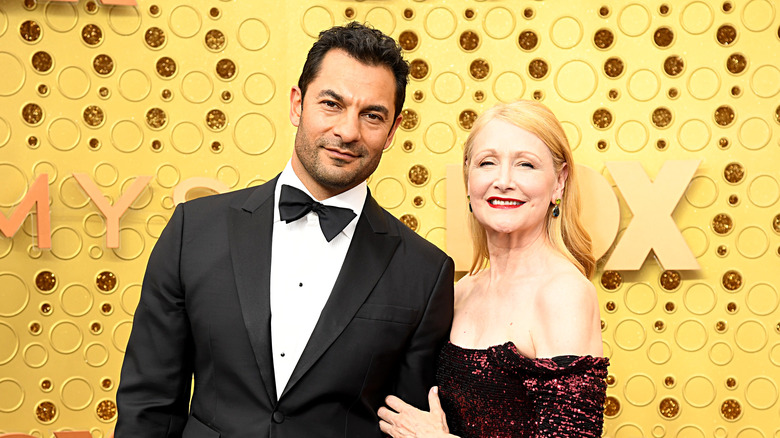 Jeff Kravitz/Getty Images
Very little is known about Patricia Clarkson's love life, and she's primarily kept her relationships under the radar. In 2008, The New York Times reported on her romance with actor Campbell Scott coming to an end, adding that her longest relationship to date had been with her pooch, Beaux.
There was a long stretch of time where Clarkson's love life remained a mystery. That is, until 2019 when she attended a pre-Emmys event with her boyfriend and "House of Cards" co-star Darwin Shaw. The public was quick to note that Clarkson is 12 years her beau's senior, but given that countless men in Hollywood have dated younger women, she didn't catch too much flack for it.
The year before they made their debut as a couple, she appeared on "Watch What Happens Live" and had been asked about her best on screen kiss. Clarkson replied, "It's actually a man I just worked with. His name is Darwin Shaw and he's gorgeous. He's going to die when I talk about this, but I kissed him on 'House of Cards' recently and I'm still thinking about it. ... And I've kissed a lot of men. And one or two ladies, but that was a long time ago. But I'm telling you, he's exceptional." The two reportedly have since gone their separate ways.   
Marriage has never been a priority to the actor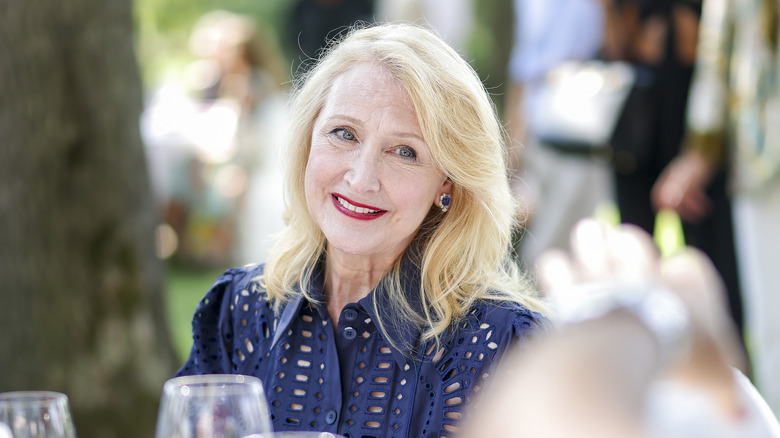 Victor Boyko/amfar/Getty Images
If ever you find yourself fretting over why you're still single, take a page out of Patricia Clarkson's book. As of 2023, she has never been married and she takes pride in it. In an interview with The Guardian, she said she's never dreamed about getting married. "But that doesn't mean I haven't had beautiful relationships in my life. ... I've had love and heartbreak and all the things except a marriage license. And I still want love in my life. Of course I do. Who wouldn't?" she quipped.
Clarkson has faced everything from judgment to sympathy for her choice to never marry, claiming that despite working in a very male-driven industry, the most sexist remarks she's faced have been over her lack of a husband. "It's subliminal and subtle. It's: 'You live alone?' 'Ye-ees.' And 'You paid for this apartment?' 'No! My fairy godmother showed up in a f***ing pumpkin and paid for this apartment!'" she laughed. In her refusal to succumb to outside pressures and conform, Clarkson has established herself as not just a phenomenal actress, but a total bad**s who doesn't need to rely on societal norms to be fulfilled.
Patricia Clarkson 'never' pictured herself as a mom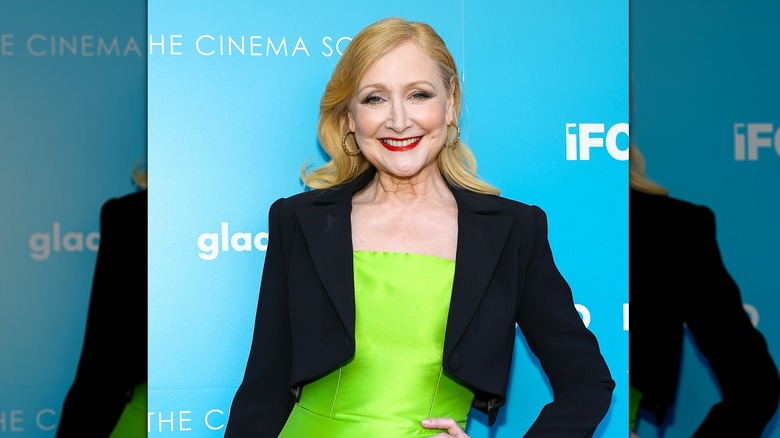 Arturo Holmes/Getty Images
Plenty of women never have children, whether they've been restricted by reproductive issues, a mismatched relationship, or they've simply never wanted any. Patricia Clarkson proudly belongs in the third category; she's remained childless and she couldn't be happier about it. As she told The Guardian in 2013, "I've never wanted to marry, I've never wanted children — I was born without that gene."
In 2023, she opened up on the "Table for Two" podcast about why she didn't and still doesn't want kids of her own. "I have so many sisters who have beautiful children. ... I love being an aunt, I love it probably more than acting," she said. Clarkson then went on to say that as beautiful as her sisters' kids are, being a mom doesn't have to define everyone and that she made a choice for herself. Partially out of fear of failing as a parent, Clarkson decided she wouldn't have children. "I woke up at 50 in stilettos and a thong! ... I've had a great, sexy-a** life," she quipped.