General Hospital Stars Who Made The Switch To Hallmark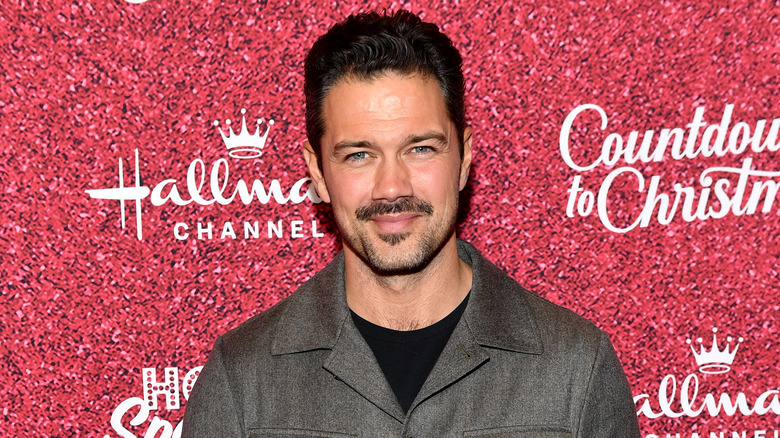 Noam Galai/Getty Images
Even though it seems contradictory, the soap opera-to-Hallmark pipeline is stronger than you might think. Many stars on various soaps have transitioned to the channel, such as "Days of Our Lives" actor Alison Sweeney and "The Young and the Restless" alum Hunter King. There are also many stars from "General Hospital" who have made the switch — and they couldn't be happier about the change.
Ryan Paevey and Vanessa Marcil are two actors who have left Port Charles to focus on a sunnier side of television. Paevey debuted as Nathan West on "General Hospital" in 2014 and gained quite a fanbase due to Nathan's relationship with Maxie Jones (Kirsten Storms). He exited the soap on good terms in 2018, ready to pursue other projects. Vanessa Marcil premiered on the soap in 1992 as Brenda Barrett, and played her on and off until her exit in 2013. Here's what these two "General Hospital" actors have been up to since switching to Hallmark.
Ryan Paevey became a Hallmark icon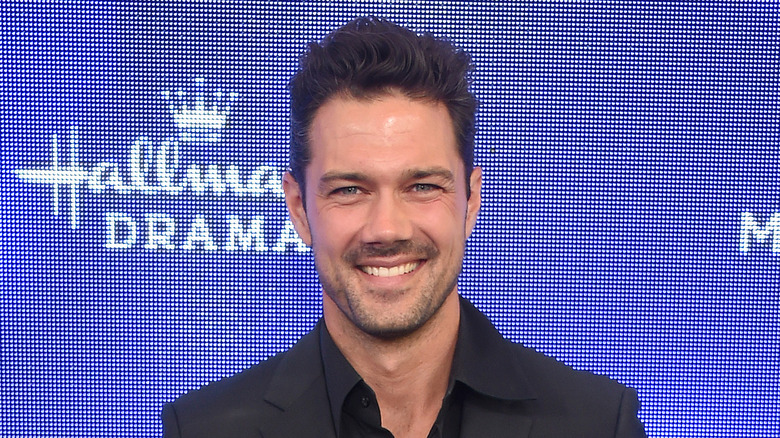 DFree/Shutterstock
Ryan Paevey appeared in his first Hallmark movie, "Unleashing Mr. Darcy," in 2016, launching the start of his career with the channel. Paevey has starred in upwards of 15 of the network's TV movies, including one with a nod to his soap opera past, "A Little Daytime Drama" with "Days of Our Lives" actor Jen Lilley. In an interview with Soaps, Paevey discussed his feelings of gratitude for being able to work with the channel.
"Being part of Hallmark is like no other experience I've ever had," he told the outlet. "The creative people I've had the pleasure of working with both at the network and on every set have made this collaboration so special and I can't wait to see what's next."
Paevey is set to star in one of Hallmark's new fall movies, "Fourth Down and Love," where he plays a former pro-football player-turned-coach who falls in love with the mother of one of his players. The movie premieres on September 9, 2023, at 8:00 p.m. EST.
Vanessa Marcil loves Hallmark's message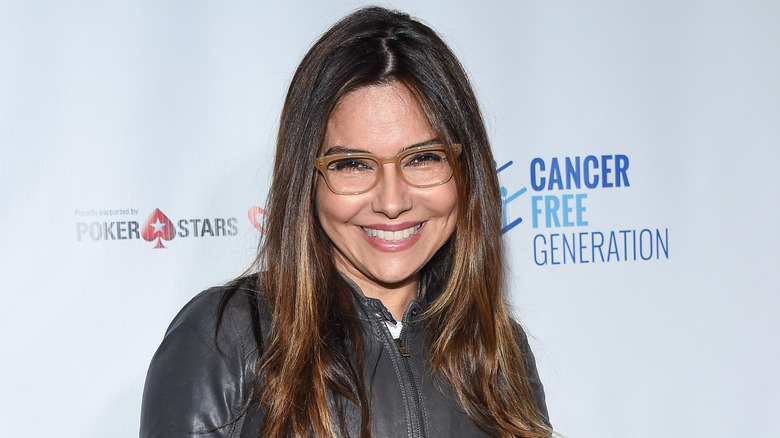 DFree/Shutterstock
For Vanessa Marcil, the switch from daytime soaps to Hallmark TV movies was more for a change of pace. Marcil starred in her first Hallmark film, "The Nanny Express," in 2008. After leaving "General Hospital" in 2013, she landed two more movies, "Stranded in Paradise" and "The Convenient Groom." In an interview with TV Line, Marcil expressed why she thinks the made-for-TV movies resonate so much with people, and why they garner such high ratings after so long.
"Everybody wants to be in love with something or somebody," she told TV Line. "And for people who haven't found that yet, it feels like that's the underlying drive behind everything they do."
In the same interview, Marcil elaborated on why she prefers the pace of Hallmark to the rigorous work days in the world of soap operas. She said that even though she is grateful for the experience, the workload is not something she could see herself doing again. For Marcil, TV movies are just the right amount of commitment, and Hallmark fits that description perfectly.