The Reason The Royal Family Lost Access To Their Hunting Grounds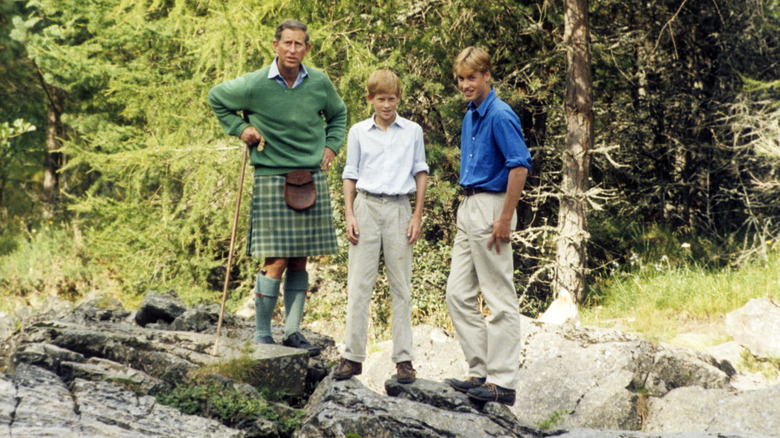 Anwar Hussein/Getty Images
Like any other family, the British royals have favorite hobbies and family traditions. One favorite pastime is hunting, which is an activity that plenty of people share in common with royalty. However, what plenty of people don't have is a series of estates across the UK from which to go hunting — definitely a House of Windsor perk. When in Scotland, the royal family spends time at Balmoral, and while there, they have used a neighboring estate to go hunting and fishing. But that spot is now off-limits.
It was in 1852 that Prince Albert purchased Balmoral, and Abergeldie Estate is the property directly to the east. Along with buying Balmoral, Queen Victoria and Prince Albert coordinated a lease with Albergedie Estate to allow the royals to use it for recreation, per Daily Mail. They got to use it for pretty much nothing; it wasn't until 1999 that Queen Elizabeth had to start paying real money to be able to use the land for hunting. The Abergeldie Estate was particularly convenient for the royal family since it includes land between Balmoral Castle and Birkhall, where King Charles III has frequently stayed during his Scottish summer visits. But with a new owner of the estate, the royal's recreation privileges have been revoked.
The royal recreation spot will be used for commercial hunting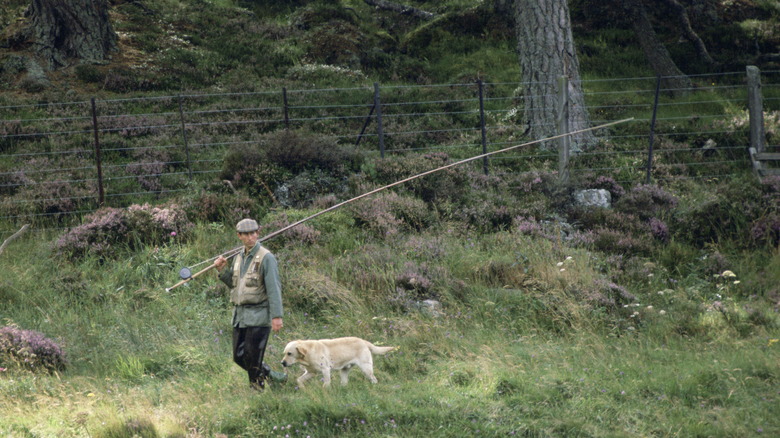 Tim Graham/Getty Images
Royals have fished and hunted on the 11,500-acre Abergeldie Estate in the Cairngorms National Park since the 1850s. The property had been owned by the Gordon family for 500 years, ever since it was given to the family by King James III. But Alastair Storey, CEO of catering company Westbury Street Holdings, paid £23 million for the estate in 2021 after John Gordon, Baron of Abergeldie, died in 2020. Storey has plans to turn it into a commercial shooting destination, including updating and adding accommodations. And paperwork filed with the Aberdeenshire Council confirms that the royal lease has been terminated, and "the sporting rights at Abergeldie [...] will be actively run by the new laird. To facilitate the transformation and to effectively run the estate, new facilities will be required," per Daily Mail.
So it's out with the royals and in with commoners, or at least the commoners with enough money to pay for a hunting holiday in Scotland. But thankfully, there aren't any hard feelings over the lease being revoked, and the Windors still have 50,000 acres of Balmoral estate to use, so we think they'll be okay.