What We Know About Demi Moore's Friendship With Sarah Ferguson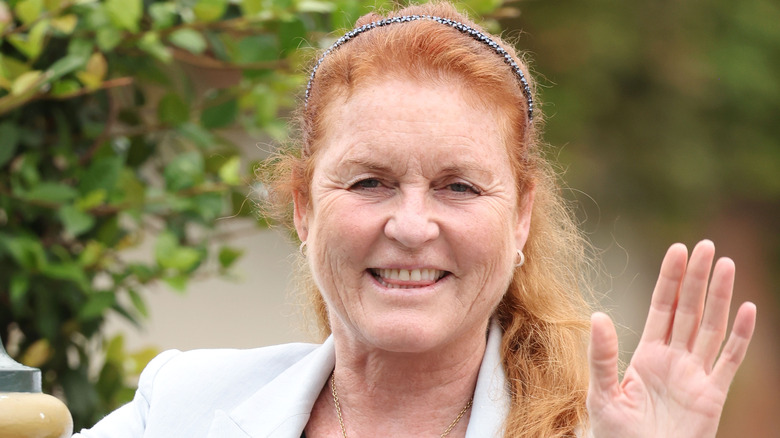 Daniele Venturelli/Getty Images
Sarah Ferguson, Duchess of York, has a long list of celebrity friends. The energetic ex-wife of Prince Andrew has a personality that seems to draw others to her, so much so that she even remains on good terms with her ex-husband. Since she's intricately connected to the royal family, all eyes are on the company she keeps. The royal redhead's hot-and-cold relationship with sister-in-law Princess Diana was the talk of the tabloids before the princess' tragic death. She has also been linked to David and Victoria Beckham, who she is known to be great friends with. Per Express, the duchess even held a lovely birthday party for the superstar couple's daughter at Buckingham Palace.
And you may not have heard about it, but Demi Moore is another famous friend of Fergie's. Moore is one of the actresses that defined 1980s and 1990s, and she is well-known for her roles in blockbuster films like "Ghost" and "A Few Good Men" (via IMDb). Although they don't flaunt their friendship often, it's clear that the legendary actress and spirited duchess are very close pals.
They bonded over religion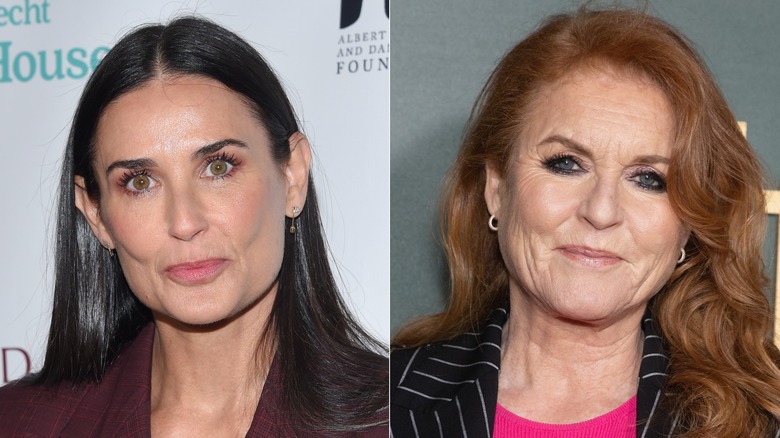 Jo Hale/Getty & DFree/Shutterstock
Because Sarah Ferguson and Demi Moore are both public figures, you might think the friendship between the two started at a speaking event or a movie premiere. In reality, the two bonded over a mutual love and respect for religion.
Kabbalah is a religion that was followed by some of the biggest names in Hollywood in the early 2000s. Demi Moore, Lindsay Lohan, and Ashton Kutcher are just a few celebrity names associated with Kabbalah. The mystic religion stems from Judaism. Followers of Kabbalah, or Kabbalists, seek to expand their knowledge and gain a better understanding of God, according to Reform Judaism.
A source informed gossip website The Scoop that Moore was the one who introduced Fergie to the religious practice. "Demi told her how much Kabbalah has changed her life," the source claimed. "Sarah wanted to learn more" (via Today). A rep for Fergie verified the claim, saying, "She's not declaring herself a Kabbalahist. But she has a lot of interest in spirituality, and she does have friends who are followers of Kabbalah and she's interested in it and she's pursuing that interest."
Fergie seemingly tried to pair Moore with her ex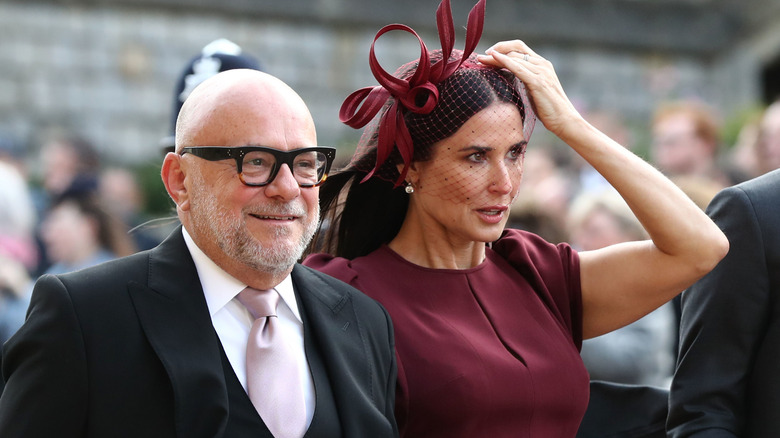 Wpa Pool/Getty Images
There's always that guest who shows up to party and no one knows why they were invited. At the royal wedding of Princess Eugenie and Jack Brooksbank, that questionable guest was Demi Moore. Moore made quite the stir when she turned up at the historic ceremony. The connection between Princess Eugenie and Moore wasn't immediately clear, leaving some social media users confused as to why Moore was there.
Little did others know, Moore was invited to the wedding as a close friend to the mother of the bride (via People). Fergie most likely wasn't the only person who wanted Moore at the wedding. Rumor has it that the famous actress was at one time romantically linked to Prince Andrew, Fergie's ex-husband. According to the Mirror, Fergie reportedly tried to play matchmaker with Moore and Prince Andrew in the past. 
The royal wedding of Princess Eugenie wasn't the only time Moore was spotted hanging with the Duchess of York's family. Per The Sun, she was also in attendance at Princess Beatrice's 18th birthday party. Clearly, the bond built between Demi and the duchess was made to last.