The Transformation Of Alanna Masterson
Alanna Masterson may not be one of the best known actors in Hollywood, but chances are, you've seen her before. The actor got her start as a child with a role in "The Young and the Restless" before landing more childhood roles in shows like "Malcolm in the Middle," "Greek," "Terminator: The Sarah Connor Chronicles," and "Grey's Anatomy." She landed her biggest role to date in 2013 in "The Walking Dead" as Tara.  
Since her character's death in 2019, Masterson has appeared in "Kappa Kappa Die" and "Leverage: Redemption," but hasn't landed another huge role. Instead, you may have come across Masterson thanks to her friendship with Hilary Duff — the actor constantly appears on Duff's Instagram. Or, more recently, you may have read about Masterson in relation to her half-brother, Danny Masterson, who was convicted of rape in 2023 and sentenced to 30 years to life in prison.
Let's take a look at Masterson's journey so far.
Alanna Masterson grew up in Los Angeles in a family of Scientologists
Alanna Masterson was born in 1988 in Long Island. Her parents were Joe Reaiche and Carole Masterson. Carole had two children from a previous marriage, Danny and Christopher. The pair had another two boys, Jordan and Will, Alanna's older brothers. The couple were both Scientologists, but they divorced in 1995 when Alanna was 7 after Joe became wary of the Church. 
Alanna spent most of her childhood in Los Angeles where she and her siblings began auditioning for film and TV roles. "I was raised here [in L.A.], because I have four older brothers and at the time Danny and Chris both booked shows — 'That '70s Show' and 'Malcolm in the Middle,'" she later told Interview Magazine. Soon enough, Alanna was auditioning, too. "I think that it was inevitable, since the people I looked up to the most were all actors," she later told Filler Magazine. "I was also extremely dramatic as a child, so it was technically my only option."
Not only did her brothers help her get into acting, they also helped her develop a toughness — but it only goes so far. "I grew up with a bunch of brothers, so I'm pretty hard," she told Untitled Magazine. "I got a thick skin, but it still hurts when they say you're not this enough or that enough or pretty enough or skinny enough ... it's very funny how you get more success, and people just want to rip you apart!"
Alanna Masterson got her start at 6 years old in The Young and the Restless
Alanna Masterson grew up surrounded by musical theater — plus, her brothers were acting, too. So, soon enough, she landed her first role in 1996 in the famous soap opera "The Young and the Restless" as Colleen Carlton, the daughter of Brad and Traci. 
As Masterson later recalled to Interview Magazine, she got the role when she was about six years old. "I actually remember, vividly, the audition," she said. "I walked in, and they were like, 'Can you cry?' And I was like, 'Sure,' and I just started crying." No wonder she got the part!
Masterson went on to recall how during the actual filming of her scenes, her scene partner wasn't actually there — instead, she had to deliver her lines to a piece of paper "with a sad face on it." "I remember being like, 'Oh, this is what acting is! People don't show up,'" she said. 
Alanna Masterson grew up wanting to be a dancer, but changed her plans when puberty hit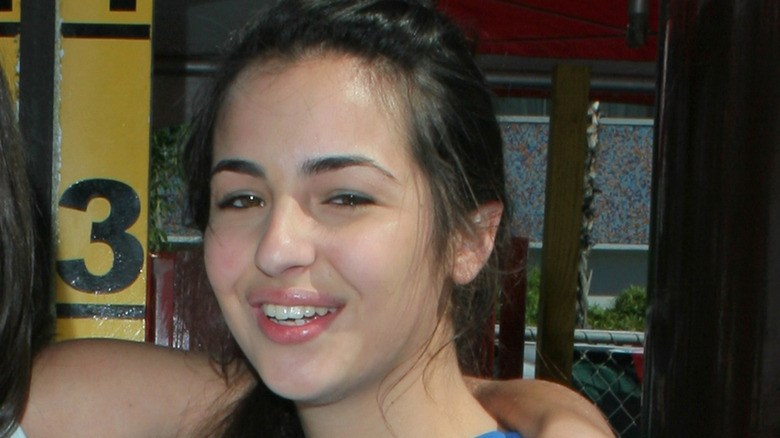 Rebecca Sapp/Getty Images
Even though Alanna Masterson began acting professionally at a young age, she didn't initially imagine a career in the industry. Instead, she dreamed of being a dancer. "I actually wanted to be — this was before I hit puberty and got giant boobs — a professional dancer," she said to Interview Magazine.
Masterson was even given a spot at North Carolina Ballet's summer program as a child. However, her dreams were crushed when her body began to change. "All of the sudden, puberty hit me like a son of a b**** and I got boobs and a butt and curves and then I was, to quote-unquote, 'too big' for ballet, which was fine, I didn't really mind," she said. "And thank god, I probably would have blown out a knee by now and been retired at 26 years old." It sounds like Masterson's pivot to acting was really a blessing in disguise!
Alanna Masterson landed a few roles as a young teen but explored other career paths, too
After getting her start as Colleen in "The Young and the Restless," Alanna Masterson landed a few more roles throughout her childhood and teens. In 2001, she appeared in the pilot of "Definitely Maybe," a Peter Krause show that was never picked up. Then, she landed a guest role in "Malcolm in the Middle" in 2006 as Heidi, one of Malcolm's classmates. Her half-brother, Christopher Masterson, was starring in the show at the time. A few years later, she played Alanna in "Greek," a show about college freshmen. This was followed by roles in "Terminator: The Sarah Connor Chronicles" and "Grey's Anatomy," as a girl who injures herself while high on shrooms.
Even though Masterson found success as a young woman, she didn't always think she'd be able to sustain a career as an actor. She even went to film school, studying directing and cinematography. She also briefly had a band called the Gene Jackets. "I mean I could play 20 songs," she told Filler Magazine. "We didn't ever play a show; we wanted to go down in history as the greatest band that never played. I feel like we accomplished that."
Alanna Masterson cut ties with her father because of her devotion to Scientology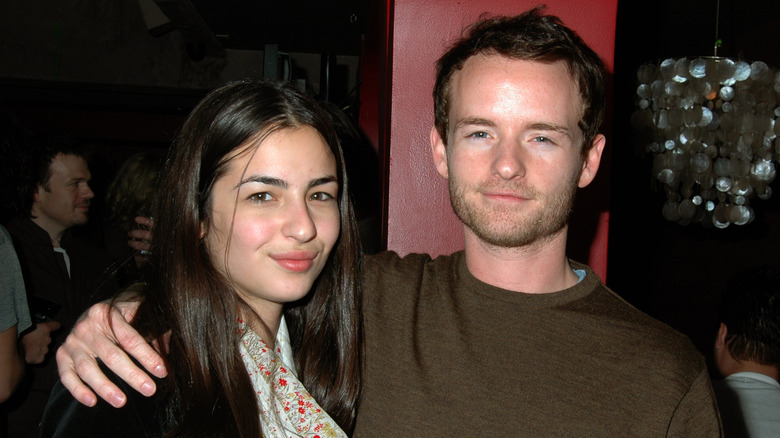 Barry King/Getty Images
Although Alanna Masterson's parents divorced when she was young and she spent most of her time with her mother, she kept in touch with her father. However, in 2004, Masterson's father, Joe Reaiche, lost touch with the whole family. It happened after Masterson's mother, Carole, reported her ex-husband to the Church of Scientology. "I was accused of helping my son, sorting him out using my methodology. So I was accused of altering the trademarks and symbols of Scientology," he told the Daily Mail. 
He went on to explain that after being accused of "crimes" against the Church, his family cut him off. "I immediately called my kids who were in Glendale, California, with their mother, no answer," he said. "I called probably 20 times, no answer." 
Apparently, Reaiche still believes that his children, including Alanna, would refuse to speak to him. "They're good kids but they're ill-informed and they're brainwashed," he said.
Alanna Masterson made her own work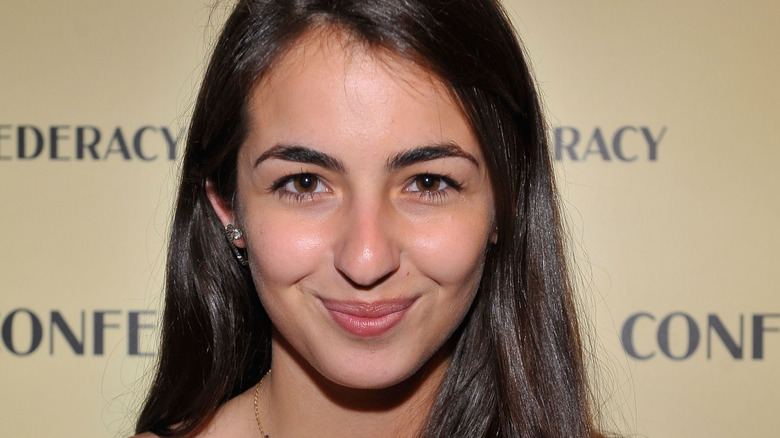 Charley Gallay/Getty Images
Although Alanna Masterson's career was steady, she didn't land a series role or a big film role for years. As she told Interview Magazine, she went to plenty of auditions but was often rejected. "Couldn't book a job," she recalled. Casting directors would tell her, 'You're not skinny enough, you're not pretty enough.'"
Masterson didn't let that stop her. "I was just like, 'F*** that!' I'm going to continue to work hard." Instead of waiting to land a big role, she made her own work. "I produced things, I directed shorts, I wrote shorts, I was always doing something creative in the art field and it 360'd and the universe rewarded me, which really nice," she said.
While we don't know too much about the short films Masterson made when she was younger, it seems that she is still busy making her own work. In 2019, for instance, she joined forces with Steven Yeun, who played Glenn in "The Walking Dead," to make "Naysayer," a short film about a young father.
Alanna Masterson is best friends with some of Hollywood's elite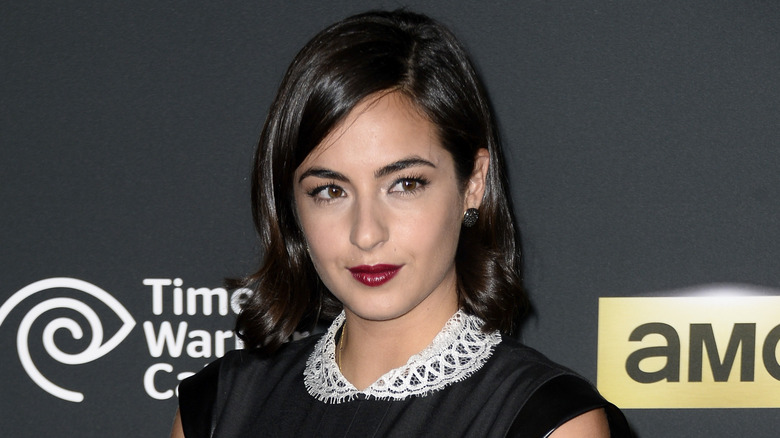 Frazer Harrison/Getty Images
Alanna Masterson is careful about who she's friends with. "The older I get I've weeded out some friends that didn't treat me the way I treated them," she told Interview Magazine. "I think the criteria for me is someone who gives back just as much as I do." She added, "Also someone who makes me laugh."
But while Masterson may be selective, she still has some pretty cool friends who clearly fit the bill, including Riley Keough, Agyness Deyn, Dakota Johnson, and Hilary Duff. In fact, she frequently appears in the latter's Instagram stories and in 2018 she called her "the best friend one could ask for" in a birthday post.
For Masterson, her female friendships have always meant a lot to her. As she told Untitled Magazine, "My mom said when I was a kid, hold on to your relationships with your girlfriends because that's the most important relationship you'll ever have!"
Alanna Masterson found fame on The Walking Dead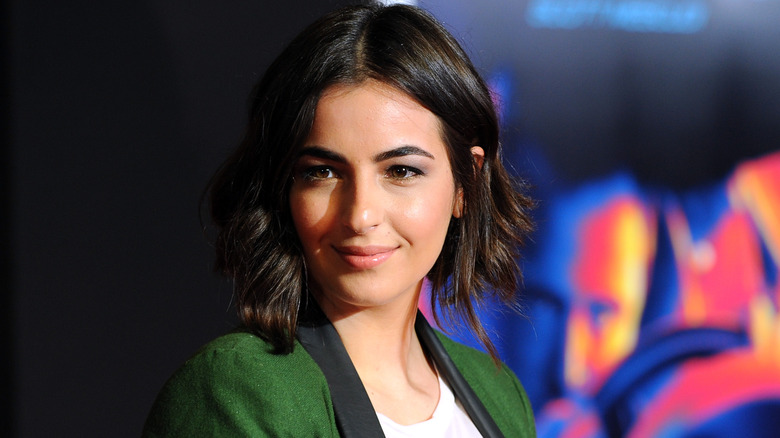 Kevin Winter/Getty Images
In 2013, Alanna Masterson landed the role that would come to define her career thus far. As Tara in "The Walking Dead," Masterson appeared in over 80 episodes as a lead on a primetime hit show.
When Masterson auditioned for the role, she didn't actually know what the project was. "When you audition, they give you fake sides with a fake name," she said to After Ellen. "I think my name was, like, Heather or something." She also explained to Skybound that the character was originally only meant to appear in one episode. She found out she'd got the part on her 25th birthday.
Sadly, Tara was killed in a mass murder at the end of season 9, five seasons after her debut. Although Masterson was bummed to leave the show, she accepted her character's fate. "I was caught off guard for sure, but also excited for what the future holds," she told Entertainment Weekly. "Tara has been extremely fun to bring to life." She added, "I will miss the heat, the hours, and the challenges." And who knows, with so many "Walking Dead" spin-offs, maybe we'll see Tara again. In fact, in 2023, Masterson even said she would be more than willing to reprise the role!
Alanna Masterson had a relationship and daughter with Brick Stowell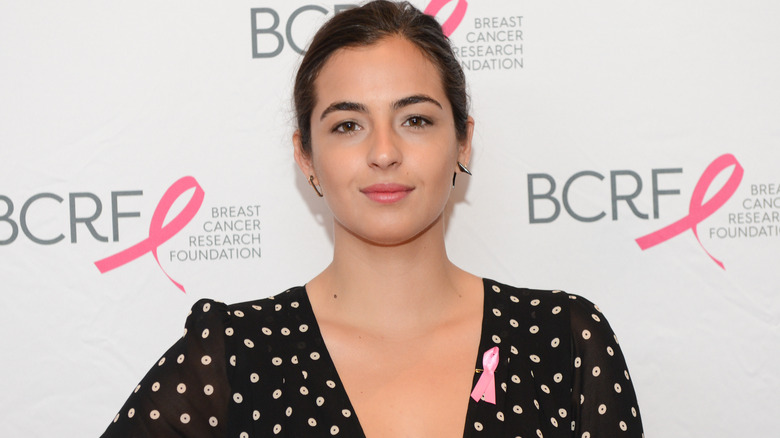 Esther Horvath/Getty Images
Alanna Masterson started dating Brick Stowell, a photographer and owner of a punk clothing brand, around 2008. They had a private relationship for many years, but after Masterson deleted all photos of him from her social media, many assumed that the pair had broken up. 
However, the pair remain co-parents of their daughter, Marlowe, who was born in 2015. Masterson continued working on "The Walking Dead" while she was pregnant and after Marlowe was born. "I grew up in a household with a super, super hard-working mother and she showed me what hard work gets you," she explained to People. "I hope that Marlowe can look at me and admire me for that." At the time, Stowell was still around to help Masterson continue working on "The Walking Dead." As Masterson explained, the key for her was: "Balance, and having a really good partner who's there for you and is able to take care of your kid when you're working" (via Yahoo!).
On Marlowe's birthday in 2019, Masterson posted a touching message to her daughter: "Aren't enough words to describe what you mean to me, kiddo," she wrote on Instagram. It sounds like, even if her relationship with Marlowe's father didn't work out, Masterson was left with a very special relationship with their daughter.
Alanna Masterson stood up to body shamers after the birth of her daughter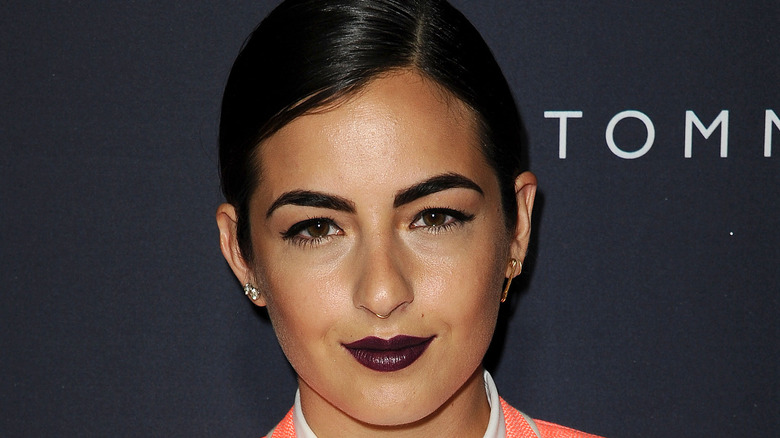 Jason Laveris/Getty Images
In 2016, Alanna Masterson spoke up about the abuse she had received from some members of the public after the birth of her daughter one year earlier. "Dear Instagram trolls, body shamers, and the men and woman who think it's ok to comment on my weight," she opened a long caption on Instagram. "I hope that you don't have children." Masterson went on to write about the importance of teaching children kindness. 
She also wrote about how much hard work raising her daughter while working on "The Walking Dead" had been. "Nursing a baby for a year (and pumping in a van between takes, in the dead of summer in Georgia) is a lot of work, determination, and scheduling," she wrote. Masterson even temporarily deactivated her Instagram after all of the trolling. Good for her for speaking up!
Alanna Masterson had a few more prominent roles in the 2010s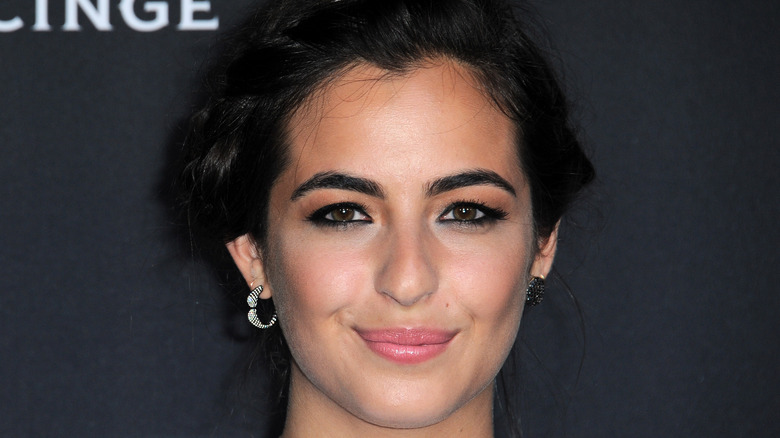 Albert L. Ortega/Getty Images
In 2016, Alanna Masterson landed an ongoing role in the fourth season of the show "Mistresses" as Lydia, one of Karen's very suspicious nannies. In 2018, Masterson landed a guest role on the TV Land show "Younger" alongside her long-time best friend, Hilary Duff. Masterson played Kiara, a producer at Reese Witherspoon's Hello Sunshine production company who partners with Duff's Kelsey.
Masterson also appeared in a number of films while starring in "The Walking Dead." In 2018, she played Sally, a small role, in the Gugu Mbatha-Raw film "Irreplaceable You." That same year, she also played the lead, Alanna, in "Afraid," a horror movie about a weekend getaway gone wrong.
Even though Masterson had a young daughter and a leading role in a hit primetime show, she clearly stayed very busy with roles in film and TV in the 2010s.
Alanna Masterson is keen on returning in a Walking Dead spin-off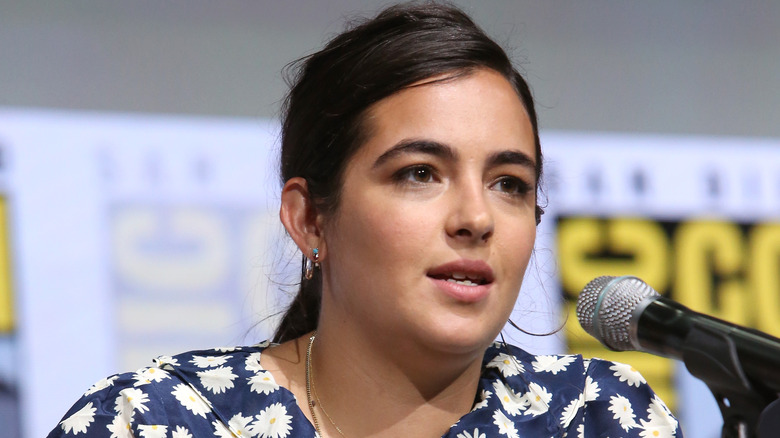 Jesse Grant/Getty Images
Alanna Masterson's character in "The Walking Dead" may have been killed off at the end of season 9 by the Whisperers, and the show may have come to an end in 2022, but the franchise continues on. In fact, there are already six spin-offs in the works that feature characters from the show. While Tara may be dead, Masterson would be more than happy to reprise the character in a prequel spin-off if AMC was interested.
Although she said she'd "absolutely" love to return, she acknowledged that it wouldn't be easy. "Only the fact I'm dead I don't think I'll be returning ... but if there was a flashback," Masterson said at Dublin Comic Con in 2023 (via Express).
She added that another option would be to do a spin-off set in an entirely different universe. "You know what would be really cool, if there was an alternate universe episode where we all have office jobs," she said. "Somebody works in HR. We're all fighting. I think it would be hysterical." After watching them fight for safety in a zombie apocalypse, we have to say, we would love to see Tara and the rest of the gang from Hilltop battling it out in an office!
Alanna Masterson was accused of intimidating witnesses at her brother's trial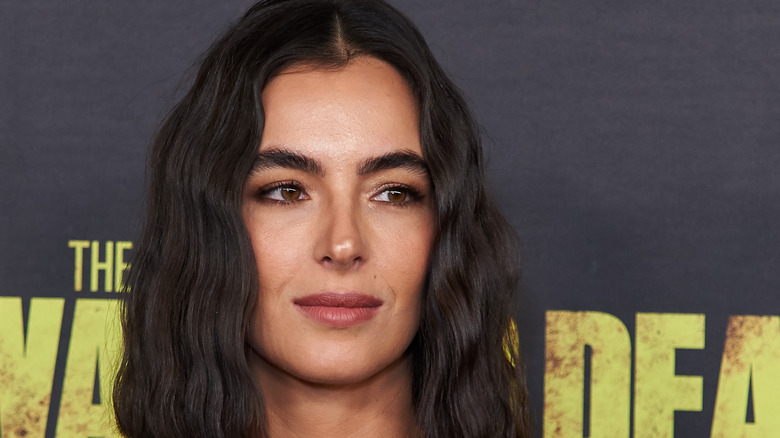 Unique Nicole/Getty Images
In 2023, Alanna Masterson came under fire after her half-brother, actor Danny Masterson, was accused then convicted of rape and sentenced to 30 years in prison. During the trial, Alanna and her family stood by Danny and appeared in court each day. They even wrote letters to the court asking for them to be more lenient in their sentencing of their brother. According to Alanna's estranged father, Joe Reaiche, who spoke to the Daily Beast, Alanna's letter suggested that he had abandoned them and that Danny had stepped in as a father figure.
Alanna was also accused of intimidating a witness. According to The International News and the victim impact statement, she approached one of the women who was testifying against Danny while she was having a panic attack in the bathroom as a means of intimidating her. When Alanna's friend, Hilary Duff, posted a photo of the pair together, several people commented, referring to Alanna's alleged intimidation. "Yasss queen of witness intimidation??" wrote one and "Wow, friends with someone who intimidated her brother's rape victim. Just wow!" wrote another.