The Stunning Transformation Of Makeup Artist Bobbi Brown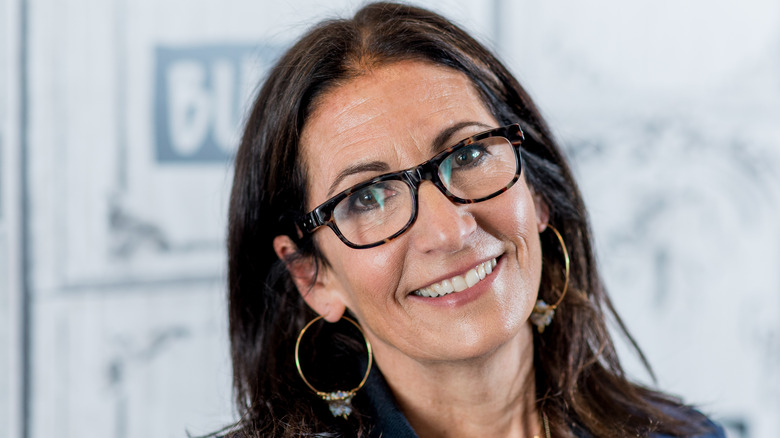 Roy Rochlin/Getty Images
Be it watching a routine filmed by one of our favorite makeup gurus on YouTube, perusing the aisles of Sephora, or sharing favorite products amongst our friends, Bobbi Brown is a cosmetics company that always seems to enter the chat. The line's range of neutrals, naturals, and products made to help you love the skin you're in has been popular since the '90s. However, unlike other companies (the Jenner-slash-Kardashian clan, for example), Bobbi Brown is a makeup brand that doesn't feature the mogul's face plastered all over its products and advertising, meaning a lot of people couldn't even tell you what Bobbi Brown looks like. So, who is the face behind the mega-popular brand?
"I've always been someone that I don't look and see what's wrong on a person's face and try to fix it," Brown told Elle in 2023 regarding her career. "I see what's right and bring it out." She added that she wasn't made for the glamorous world of makeup and entrepreneurship. "I know I wasn't meant for the life I have," she added. "Teachers never thought I would amount to much. My parents never thought I would be a high achiever."
Nevertheless, Brown proved she was all of those things and more. So we're taking a look at the incredible transformation of makeup artist Bobbi Brown.
Bobbi Brown struggled with her Jewish features as a child
Bobbi Brown was born in 1957 in Chicago, Illinois, to Joe and Sandra Brown, who were both in their early twenties when she was born. She can recall the difficulty of trying to come to terms with her looks during a time when being a blond-haired, blue-eyed beauty was the only definition of attractive. "I grew up in a time when beauty was epitomized by tall, blond models who then would have been considered 'all-American,'" Brown explained to JWI Magazine in 2005. "Women like Cheryl Tiegs, Christie Brinkley, and Kelly Emberg defined beauty. Since I am five feet tall, with deep-set brown eyes, dark eyebrows, and brown hair, I didn't feel pretty."
In fact, Brown shared on TikTok that her mother even offered to get her a nose job when she was a kid, which actually wasn't so out of the norm for children growing up in Jewish families during Brown's childhood years. "It was the thing to do," Dr. H George Brennan confessed to the New York Times in 1999. "You had your bat mitzvah and you got your nose done."
She was an average student as a teenager
Bobbi Brown declined her mother's offer to get a nose job, but it wasn't until she was a teenager that she began to find her own sense of what beauty truly is. "My mother was a huge role model," she told JWI Magazine. "She was the most beautiful woman I knew. She was glamorous, but always fresh-looking." The entrepreneur also shared, "My beauty role model as a teenager was Ali MacGraw. With her dark hair, thick brows, and natural makeup, I finally saw the possibility of my own beauty."
Though she was becoming more comfortable with the way she looked, Brown still struggled to find her calling and place in the world. Her grades were average and she was very social, but when it came time to enter college, she felt lost. Brown spent one year studying at the University of Arizona but then went back home with the intention of dropping out. Brown recalled on "Good Morning America" in 2019, "My mom said, 'Forget about what you want to do with your life. If today was your birthday, what would you want to do?' I said, 'I want to play with makeup.'"
She went to college for theatrical makeup
After Bobbi Brown's mother suggested she pursue makeup, she enrolled in Emerson College in Boston, where she earned her B.F.A. in theatrical makeup. She then moved to New York City with big dreams of becoming a makeup artist. However, reality hit Brown a little harder than she had anticipated. "I had to create bruises and make sure the bruises didn't move across the face during the filming, and people just sat there eating bagels all day," she told The New York Times of her first job as a movie makeup artist.
From there, Brown opted to move into fashion makeup and do freelance work. She built up her portfolio, found new clientele, and earned the respect of other artists in the industry. In fact, photographer Brigitte Lacombe enjoyed working with Brown immensely because of her ability to enhance each model's natural beauty instead of covering it up — something that was not in typical '80s fashion.
Bobbi Brown was inspired to create more natural-looking makeup in the '80s
Bobbi Brown's first big breakthrough job in the makeup industry was doing Naomi Campbell's makeup for the cover of Vogue. This was seven years after Brown's initial move to NYC, and the Vogue shoot garnered the attention she needed to really take her career to the next level. Still, because she was going against the trends of the time, it wasn't a cakewalk for the artist. "The makeup industry, when I first entered it, was really different," Brown disclosed to "Good Morning America." "There were not a whole lot of freelance makeup artists and there were not a lot of well-known makeup artists," she added.
As such, most of the products that Brown was using on her clients were not to her liking. "The look was very, very white skin with bright red lips, and painted, sculpted faces," she explained to The New York Times. "I could not do that kind of makeup. I thought people looked better with natural skin."
She launched her cosmetics line in 1991
In 1988, Bobbi Brown was out to dinner with a friend when she met real estate developer Steven Plofker. "I looked at him, he looked at me, and by the end of the night I knew I was going to marry him," she recalled to The New York Times. Within three months, the pair was engaged. and after getting married, they moved to Montclair, New Jersey, to start their family. When it came to living in Montclair as opposed to NYC, it was a no-brainer for Brown, who explained that she doesn't fit in with the New York way of life.
Still frustrated with the makeup products on the market, Brown continued doing freelance makeup. One day while at a photoshoot, she was talking to a chemist from Kiehl's when she had a brilliant thought. "I said, 'I have an idea. I want to make a lipstick that isn't greasy, isn't dry, doesn't smell like my mother's lipstick, [and] actually looks like the color of my lips,'" she explained to CNBC. To Brown's delight, the chemist agreed to make her a lipstick and split the profits 50/50. The pair expanded the lipstick into a line of ten shades, which was soon advertised in Glamour Magazine with the help of one of Brown's friends. When the public started catching wind of the ad, orders for the lipstick came in a flood, and the products were shipped in little more than manila envelopes.
Estée Lauder bought her company in 1995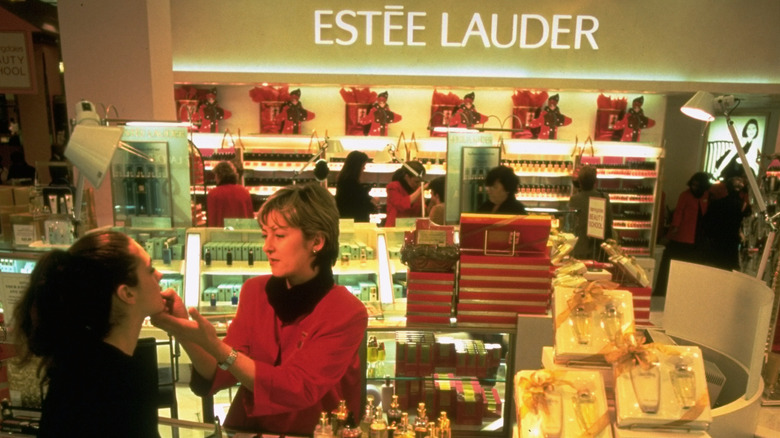 Mario Ruiz/Getty Images
In the initial phases of her lipstick sales, Bobbi Brown learned the importance of networking and testing products. "I would go to the park, and I would see all these different nationality women and I would ask them to try certain things and that's how I knew what worked on different skin colors," she told CNBC. One night while attending a party, Brown — rather serendipitously — met a cosmetics buyer for the Bergdorf Goodman department store in NYC. She was able to pitch her line of lipsticks to the buyer, and the department store soon debuted her lipsticks under the name Bobbi Brown Essentials. Brown anticipated that she might be able to sell 100 units of lipstick within the first month — instead,100 flew off the shelf in just one day.
The release of her natural-looking makeup was a godsend for women who'd been dreaming of more muted shades amongst the vibrant options of the '80s and early '90s. Rapid sales were a physical representation of what consumers were craving from the makeup industry, and Brown was soon able to expand her line beyond just lipsticks. Bobbi Brown Essentials was taking the cosmetics world by storm, and by 1995, it was outselling makeup empire Estée Lauder, which then offered to buy Bobbi Brown Essentials. Brown, given the promise that she would still have total creative control, accepted the company's offer.
Her career brought her a slew of awards and accolades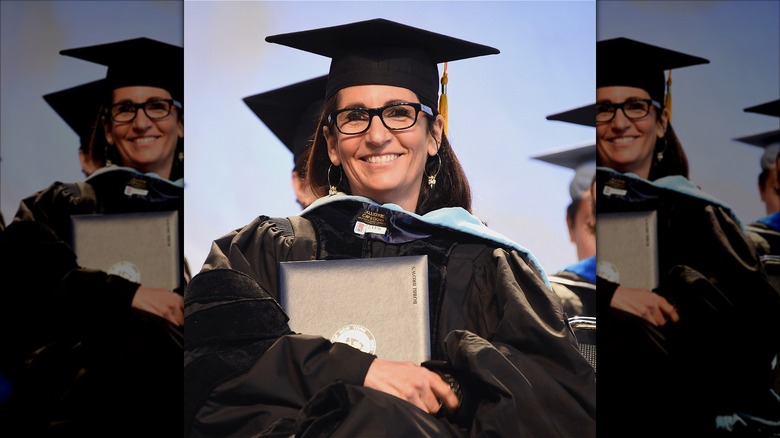 Gary Gershoff/Getty Images
Over the next 20 years, Estée Lauder kept its promise of allowing Bobbi Brown to have creative control of her brand. Its products cemented Bobbi Brown Essentials as a household name, forging 40 stores, over 1,000 in-store counters, and 3,100 makeup artists globally. According to The New York Times, Bobbi Brown Essentials brings in an impressive 10% of Estée Lauder's sales — while the company's president, Maureen Case, describes the culture of the brand as "a big small brand or a small big brand. We can make a decision in two minutes and make it happen."
As for Brown, she continued to work hands-on as a makeup artist for the company and eventually published nine books about her career in the beauty industry. She went on to accept the 1997 Glamour Woman of the Year Award, the 2008 Fashion Group International Night of Stars Beauty Award, and the Jackie Robinson Foundation's ROBIE Humanitarian Award. Brown holds multiple honorary doctorates from colleges around the United States, including Montclair State University, the Fashion Institute of Technology, Monmouth University, and Emerson College, her alma mater. Additionally, she was chosen by Barack Obama for the Advisory Committee for Trade Policy and Negotiation, and the entrepreneur was inducted into the New Jersey Hall of Fame in 2013.
Bobbi Brown and her husband bought a historic inn in 2015 and opened The George
In 2015, Bobbi Brown and her husband Steven Plofker were ready to take on a new adventure: Property renovation. They stumbled upon a run-down old inn — which dates all the way back to 1902 — located in Montclair, New Jersey. Initially built as the private home of a wealthy businessman, the building was remodeled in the '40s to be a residential inn, where guests would stay for long periods of time. Although it was far from mint condition when Brown and Plofker came across it, there was something about the property that caught their eye. "We're avid travelers and love small hotels with personal touches," Brown told The New York Times in 2018. "We wanted to create one in our hometown."
So, the couple purchased the building and spent the next two years renovating it into a hotel. They opted for a modern, industrial feel for the design and decor, which helped add to the charm of the property's age. As the project of a successful entrepreneur, The George is now a fabulous night's stay. "I get into the details," Brown explained to CNN. "I will be curating everything. It's a small hotel, so it's about customer experience and accommodating." You can book a stay at The George for about $250 a night.
She stepped away from her namesake company in 2016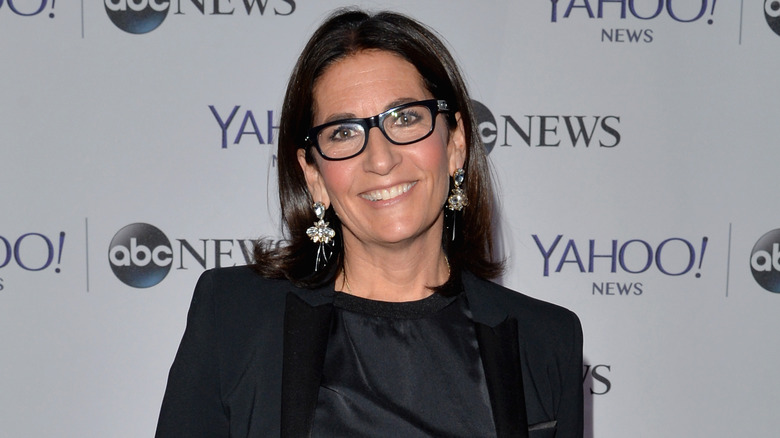 Andrew H. Walker/Getty Images
When Estée Lauder bought Bobbi Brown Essentials in 1995, Brown signed a 25-year contract that she thought would bring her to the end of her career. The mogul assumed she could create a comfortable lifestyle under the Estée Lauder name, and after the 25 years were over, she would be in her 60s and ready to retire. Though, as she admitted to CBS, she would later realize she "didn't know any better." Brown shared, "I was in my early thirties and when I did the math on my fingers I said, 'I'm not going to want to work when I'm in my sixties.'" But when the 25-year contract came to an end in 2016, Brown was far from ready to retire.
"The brand's 25-year anniversary was a wonderful milestone that made me realize it was time to start a new chapter and move on to new ventures," Brown said in a statement for Estée Lauder. "I am thankful for the extraordinary people that I've had the privilege to work with over the years and proud of the creative endeavors and innovative products we've created together." Expressing her gratitude to the parent company, Brown added, "I'm excited to see what the future holds."
Bobbi Brown's departure from Estée Lauder led to a line of wellness products, her own MasterClass, and a podcast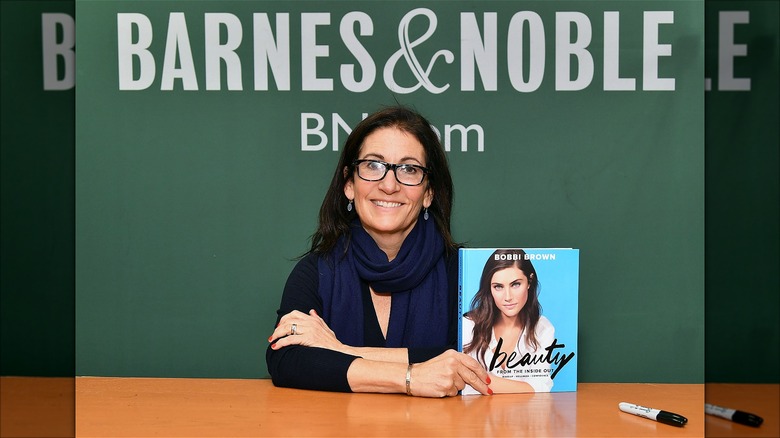 Slaven Vlasic/Getty Images
Following Bobbi Brown's departure from Estée Lauder, it was time for her to pursue new endeavors. "It was just time for me to start all over again and create the things that make me happy," she told People in 2019. As a longtime advocate for health and wellness, Brown began pouring her energy into a new lifestyle brand, beauty and wellness blogging for her website, and she even obtained a certificate in health coaching from the Institute for Integrative Nutrition.
Brown teamed up with Walmart in 2019 to launch Evolution_18, a line of wellness products and health-oriented supplements. "My aesthetic with beauty is: Health is everything," she explained to People. "If you don't feel good, you are not going to look good." Even though Brown had shifted gears, she knew she still had a part to play in the makeup industry. In fact, she filmed her very own MasterClass in 2019, so anyone can sign up to take a pre-recorded, virtual series of makeup lessons from Brown herself.
2020 brought Brown her podcast, "Beyond the Beauty With Bobbi Brown," which featured Brown's discussions with fellow makeup artists and beauty industry pros. The podcast ran for 47 episodes over two seasons and ended in 2021.
She launched Jones Road in 2020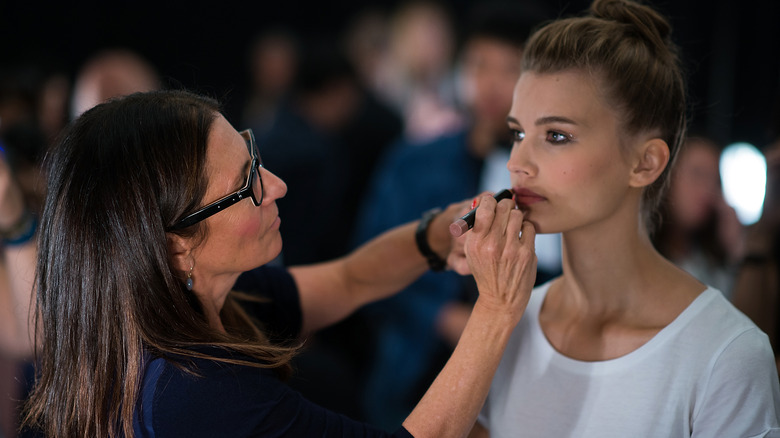 Michael Stewart/Getty Images
In the fall of 2020, Bobbi Brown was back in the cosmetics game once again. "I never thought I'd come back to the cosmetics industry, but I've realized how much I love being a makeup artist — that's what I studied in college. More than anything, I love doing makeup," Brown shared with WWD (via Harper's Bazaar). "I realized, 'You know what, I still have it,' and I have this idea that I really need to teach people." She launched Jones Road in an effort to bring forth products with clean beauty in mind.
With TikTok's massive popularity surge in 2020, the app helped shoot Jones Road to a whole new level. "It has really worked," Brown told CBS of TikTok in 2022. "It literally quadrupled our business when I went on TikTok." With several of the brand's products going viral on the platform, Jones Road was met with instant success — so much so that it was able to add a skincare line into the mix in 2021. As for Brown and finding a new wave of success in her 60s? "This will not be my last thing in the world," Brown assured CBS. "I'm in the infancy of the rest of my life."