Hallmark's Emilie Ullerup Had A Serious Health Scare Just As Her Career Was Taking Off
On the Hallmark channel, Emilie Ullerup is known for playing Bree O'Brien on the hit series "Chesapeake Shores" alongside stars like Meghan Ory and Barbara Niven. When she's not dealing with family drama on the coast, she's starring in heartwarming flicks like "Hearts of Christmas" and "With Love, Christmas." Fans are used to seeing the actor in these uplifting storylines, but there was a time when her own future didn't look so bright.
Ullerup might've joined the Hallmark network in 2014, but she's been developing her acting career since as early as 2006. It was during the beginning of her show business journey that she faced a major health scare. In 2008, the actor was diagnosed with a tumor at the base of her spinal cord, a potentially life-threatening condition.
While the Denmark native fully recovered, going on to star in some of our favorite Hallmark holiday movies, the health experience was a major moment in her life. With this in mind, here's everything Hallmark star Emilie Ullerup shared about her early career health scare.
The Hallmark star opens up about her health scare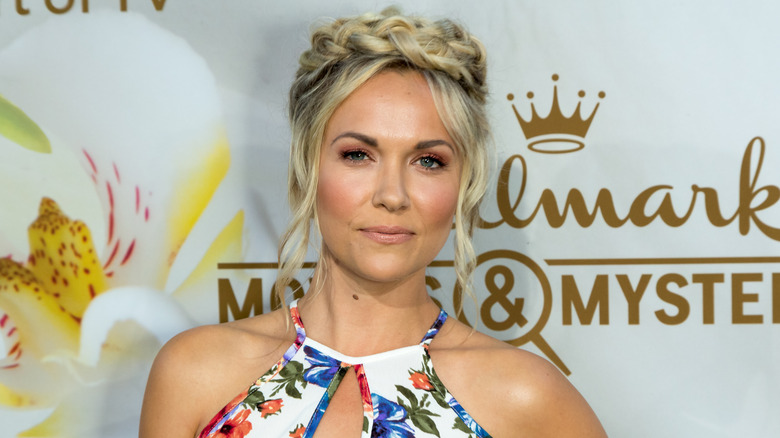 Greg Doherty/Getty Images
Emilie Ullerup first began experiencing back pain in 2007, during the early days of her acting career. "Life happens, and you just kind of let it go," she shared with CliqueClack. "After a year and a half, I was just so fed up that I went and got an MRI." Through her medical visit, she found out that a tumor at the bottom of her spine was the cause of her ongoing back pain.
"They found it right away and tried to get me through the system as fast as possible because they didn't want it to grow any bigger," the actor explained. It was initially unclear if the growth was cancerous, leaving Ullerup in a state of uncertainty for two weeks. On this experience, she commented, "There were moments of great frustration and fear and lack of control."
Thankfully, the tumor turned out to be benign, but it was still aggressive and dangerously located. Ullerup required intensive surgery to remove the growth, with her tailbone and half of her sacrum also being removed during the 2009 procedure. It took five months of rest and recovery, but she was able to recuperate completely. "And what a bonus it is to no longer have a tailbone to hurt when I fall on my a**," the actor once joked.
What Emilie Ullerup has taken away from her experience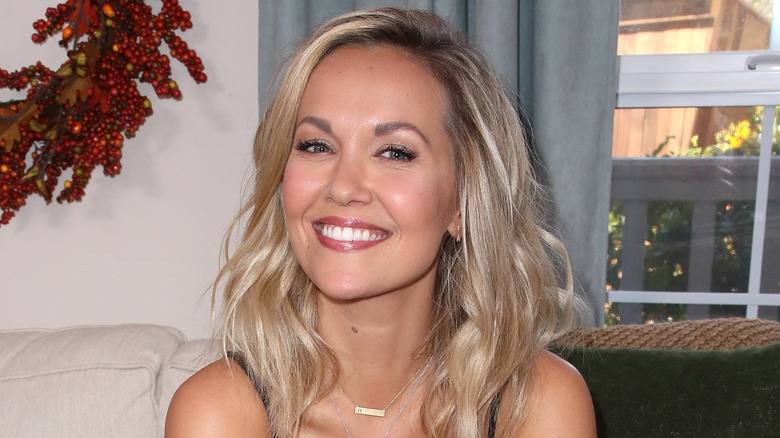 David Livingston/Getty Images
While Emilie Ullerup's health scare was undoubtedly a difficult experience, the Hallmark star's positive outlook appears to have kept her going through the hard times. In fact, she looks back at her departure from "Sanctuary" – the 2008 SyFy show she was written off of during the second season — as effective timing.
"Things worked out," Ullerup told Clique Clack. "I mean, at the end of the day, this surgery had to happen, and if I had to do an entire season of 'Sanctuary,' it wouldn't have happened early enough because I would have had to postpone it. So — things happen for a reason, and this allowed me to take five months off that I needed to get this done."
It's even possible that her health experience has influenced her subsequent acting jobs, as she spoke with MediaVillage about the power of resiliency and how it's depicted in Hallmark movies. "I always like to tell stories where people come through something that's really hard," she explained. "I think it's important for people to see that on TV, as it's happening all the time, and sometimes you can't see your way out of whatever darkness you're going through. I believe we are all pretty resilient, and with time, everything heals." Ullerup herself is a testament to that.