Former DWTS Pros Who Had Bad Experiences On The Show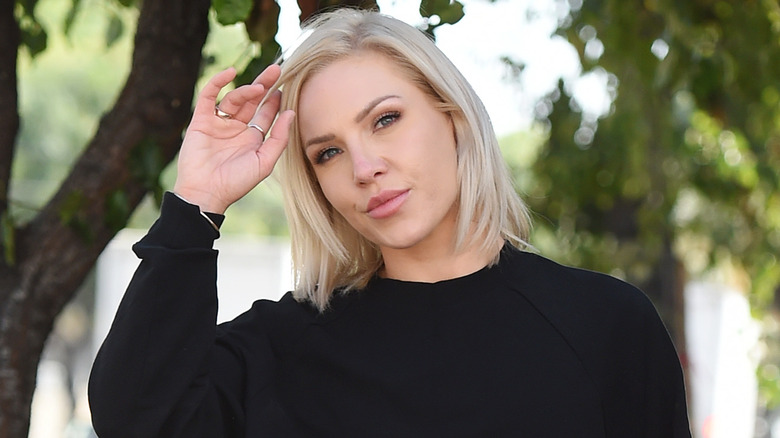 Mega/Getty Images
When "Dancing With the Stars" premiered in 2005, it allowed celebrities from all corners of entertainment an opportunity to show their dance moves in front of an audience and panel of judges. Famous folks such as Kim Kardashian, Nelly, David Hasselhoff, and Nancy Grace, to name a few, have been paired with professional dancers to compete in various performances, with the money raised from viewers voting going towards charities of their choosing. While "Dancing With the Stars" is among the family-friendliest of television programs, there has been messiness behind the scenes that fans may not be not privy to, some of which has left the pros with horrible experiences.
Off-camera run-ins have plagued the series for years, though not everyone is willing to come forward with their stories. Jaleel White, who portrayed Steve Urkel in "Family Matters," is rumored to have screamed at his expert partner, Kym Johnson, during rehearsals in April 2012, something he has denied. Actor Kirstie Alley and "DWTS" professional Maksim Chmerkovskiy also had some sort of disagreement, which he has hinted may be related to her Scientologist beliefs. While these instances surely make for an unpleasant work environment, some occurrences during filming were much more shocking than others. 
Sharna Burgess says she couldn't be in the same room with her partner, Jesse Metcalfe
When Sharna Burgess took the stage with actor Jesse Metcalfe during Season 29 of "Dancing With the Stars," it appeared that the two had great chemistry. Even after being eliminated in the fourth week, the pair put on a united front during a "Good Morning America" interview in October 2020, where they spoke about Metcalfe's exit from the show. Therefore, it was a little unsettling to discover that the drama between them was so intense that they would not share a room.
During Burgess's inaugural episode of her "Oldish" podcast on September 12, 2023, she made the revelation. Though she refrained from describing what led to them having to be separated, Burgess shared, "That was rocky, and we were eliminated very quickly." Metcalfe and his team quickly fired back at her. In a statement to Page Six just two days after the podcast episode aired, a rep for Metcalfe explained, "Vague insinuations are not only reckless but also irrelevant." According to them, Metcalfe did not want to release what went down but did confirm he and Burgess "didn't get along." Since their response to her podcast, Burgess confirmed that Metcalfe has not reached out to her directly, something she seems content with.
Cheryl Burke hated working with partner Ian Ziering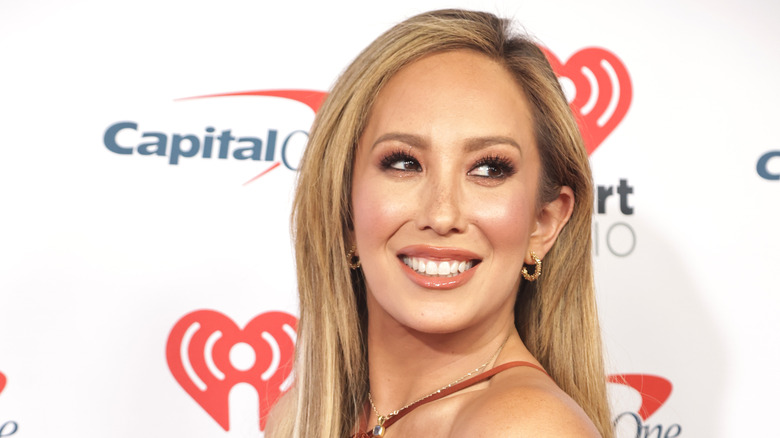 Greg Doherty/Getty Images
Longtime "Dancing With the Stars" pro Cheryl Burke spent 26 seasons on the series. Over the years, she has danced with several well-known stars, such as Lakers player turned-actor Rick Fox. Though her partner Ian Ziering stands out, it's not in a good way. During an April 2016 appearance on the "Allegedly" podcast, Burke lashed out at the "Beverly Hills, 90210" star, crowning him her "least favorite partner," even asking "Dancing With the Stars" producers to eliminate them early. Burke would add, "It made me want to slit my wrists."
Fans slammed her for mocking suicide, prompting a Twitter apology. She expressed regret for offending anyone facing depression and suicidal thoughts. She did not extend Ziering any grace until April 2021, when she spoke with the "Pretty Messed Up" podcast, admitting that her choice of words years prior was in poor taste. "I truly am so sorry for being so inconsiderate and just talking, trying to get a reaction, and putting him as my punching bag, really," she explained to the hosts. It doesn't appear that Ziering ever responded to her comments publicly.
It's shocking to learn that there are occasional fallouts during the production of "DWTS."  Still, they have been spared from much of it unfolding on air. Hopefully, these feuds can be mended, especially with all parties now exploring new career opportunities.