Grey's Anatomy Fans Weigh In On The Most Devastating Character Death & The Consensus Is Clear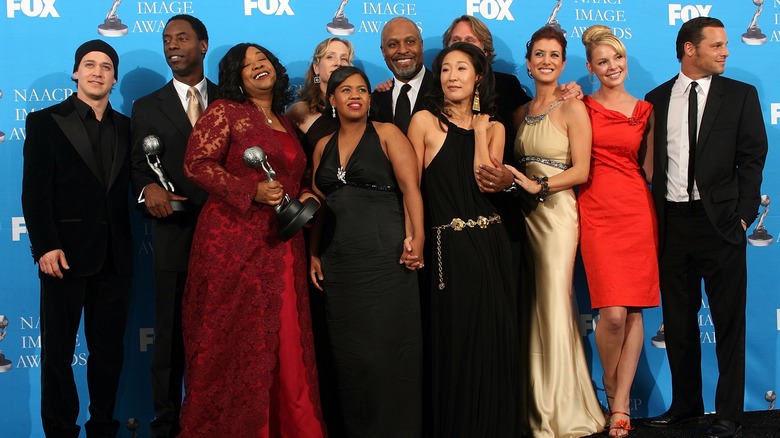 Frederick M. Brown/Getty Images
"Grey's Anatomy" has lots of heartbreaking moments, and if there's one thing that "Grey's Anatomy" fans have realized by now after the show has been on for hundreds of episodes, it's that pretty much no one is safe and there will be a seemingly endless amount of disasters and tragedy that befall the team at Grey Sloan Memorial, formerly Seattle Grace and Seattle Grace Mercy West. There was the man with a bomb in his chest in season 2, the mass shooting at the end of season 6, and the plane crash in season 8, to name just a few. The show even poked fun at it in a way with that season 8 plane crash, when they had Cristina Yang, played by Sandra Oh, tell Meredith Grey, played by Ellen Pompeo, say: "If there is one thing that I have learned with the bombs and guns to my head and buses running down my friends, it is that I am not interested in dying! As soon as we get out of here, I'm getting the hell away from Seattle Grace Mercy Death!" (via Slate).
It makes sense that a show set in a hospital would include a lot of people dying, but there are some deaths that hit fans harder than others. We asked "Grey's Anatomy" fans on Facebook which death on the show was the most devastating, and there was a resounding consensus that George "007" O'Malley's death in season 6 was the worst.
Even though it's been over a decade, George O'Malley's death hits hard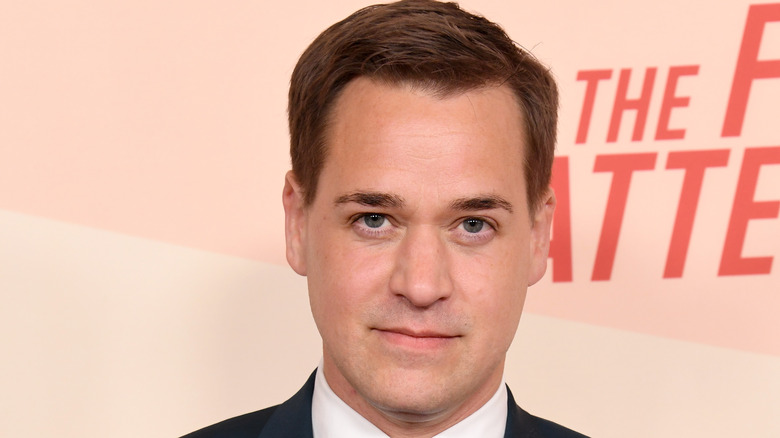 Jon Kopaloff/Getty Images
T.R. Knight played George O'Malley, one of the new interns at the beginning of "Grey's Anatomy." O'Malley went on to become a fan favorite, only for him to get hit by a bus saving a stranger's life at the end of season 5. Fans may have held out hope that George would make it through the bus accident and be saved thanks to his colleague's surgical skills, but his death is made clear in the first moments of season 6.
While George's death seemed to have had the biggest impact on fans, other notable character deaths included Derek "McDreamy" Shepherd, Lexie Grey, and Mark "McSteamy" Sloan. And while the show, of course, didn't address the real reasons the actors left "Grey's Anatomy," fans got a chance to see all four of those beloved characters again. Each showed up in season 17 as Meredith Grey fought coronavirus and she had visions of people from her past.
In an interview with Deadline, Knight talked about what it was like coming back to the set after so many years away and being surrounded by familiar cast and crew, "To have all of that, it was just unlike any other experience I've ever had in my entire life, in my 47 years." Fans were happy to see him back, and it's even better that he had a good time doing it.