When Calls The Heart Producer's Comments On Hallmark Series' Longevity Have Us Excited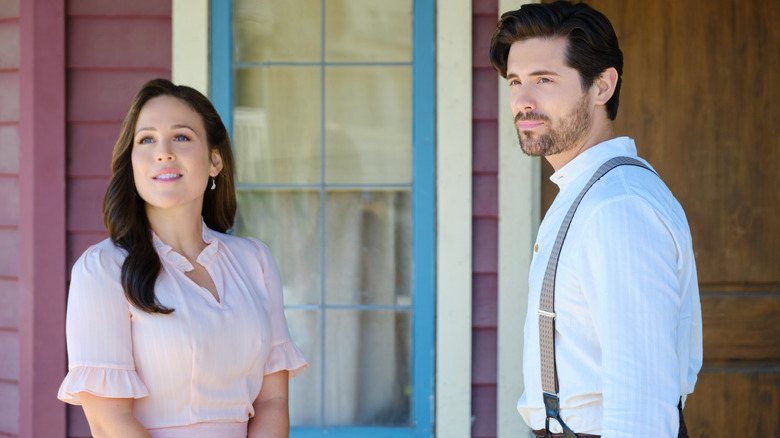 ©2023 Hallmark Media/Photographer: David Dolsen
The biggest fans of Hallmark's "When Calls the Heart" call themselves "Hearties," and they were undoubtedly delighted to hear that the show was renewed for its 11th season. They got a SAG-AFTRA waiver to film during the strike, so the 12 episodes of season 11 should still be coming out in 2024 — the sooner the better for Hearties! 
And while there is currently a guarantee for just one more season of the hit Hallmark show, there are hints that the show could extend far beyond that. Or at least that seems to be the hope of Brian Bird, executive producer. At the 2023 "Hearties Family Reunion," a fan event in British Columbia, Canada, not far from the filming location for "When Calls the Heart," Bird spoke of the show's loyal fanbase and his hopes for the show's future, saying, "we're going to try to catch up with 'The Simpsons'" (via Instagram). At 34 seasons (though Bird joked it had been around for 42), "The Simpsons" is one of TV's longest-running shows, so Bird clearly has high hopes.
Hearties are the reason for When Calls the Heart's ongoing success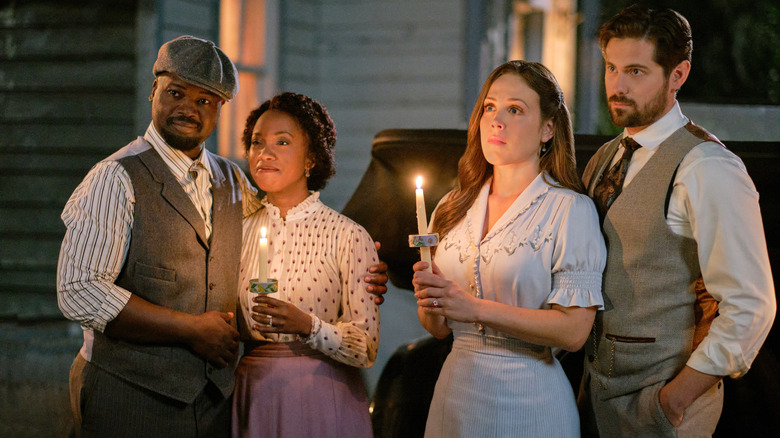 ©2023 Hallmark Media/Photographer: David Dolsen
"When Calls the Heart" executive producer Brian Bird can't be the only one who wants the show to last for a long time. Based on the Instagram comments on Bird's welcome speech at the event, there's no doubt that Hearties would love to keep watching the happenings of Hope Valley for a long time to come as well. One wrote, "This is the best, most honest and wholesome series on the air today. [...] hope the series will last through my lifetime, and beyond!"
Bird credited the fans for the popularity and longevity of the show — which is Hallmark's longest-running original series. He's not alone. The star of the show Erin Krakow also credits 'Hearties' for keeping "When Calls the Heart" on air.
Krakow talked about the show's development in seasons 10 and 11, and she clearly sees a way forward for plenty more "When Calls the Heart." "We have so many more stories to tell," Krakow said, as reported by Deadline, "With our amazing cast, crew, and brilliant writers, there will be no shortage of romance and new adventures for the residents of Hope Valley." As for what will happen to her own character, Elizabeth Thatcher, in season 10, Krakow told Entertainment Tonight: "Elizabeth goes through it this season. She has some emotional hurdles that she has to overcome." Whatever happens and however long the show goes on, we can't wait to see it!