How Many Daytime Emmys Has The Young And The Restless' Peter Bergman Won?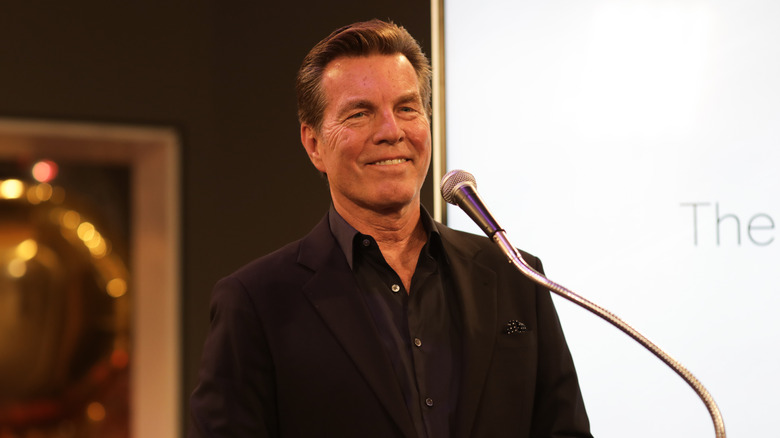 Ella Hovsepian/Getty Images
Peter Bergman plays daytime television icon Jack Abbott on the hit CBS soap, "The Young and the Restless." Many longtime viewers are familiar with the Abbott family patriarch's history, including Jack's long list of wives on "The Young and the Restless" and how Jack even had a lookalike named Marco – but don't be fooled by that handsome grin. There have been plenty of times when Jack has gone too far, including the time he tried to frame Victor Newman (Eric Braeden) for murder. Not only that but there have also been threads dedicated to asking the question of whether or not something might be "wrong" with him, per Soaps.com. After all, one of Jack's most memorable moments was when he threw a chair out the window while fighting with Victor Newman. Recalling that moment, Bergman told Michael Fairman TV that wasn't a scene that you could easily rehearse over and over again. He said while laughing, "You can only do it in one take. They don't have several sheets of glass, so it had better work when you do it."
And while Bergman didn't get a Daytime Emmy nomination based on that scene alone, he has been nominated a record 24 times throughout the course of his career. And because of it, many "Y&R" fans are surprised that he's only won three times — as of press time.
Peter Bergman is happy just to be nominated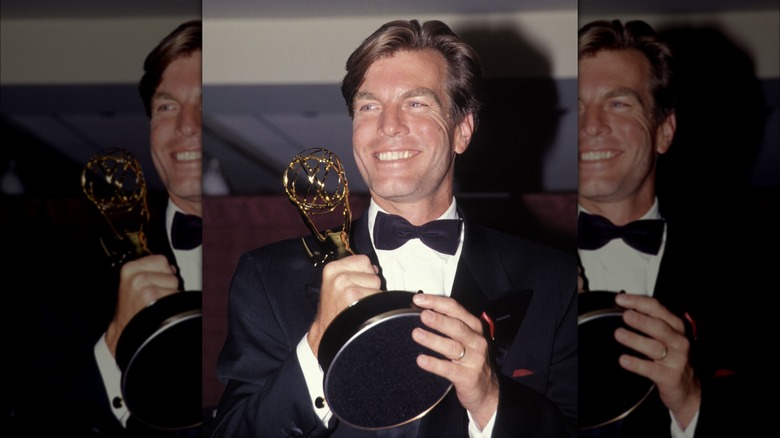 Dianna Whitley/Getty Images
The first time Peter Bergman was nominated for Outstanding Actor in a Daytime Drama Series was back in 1983 for his role as Cliff Warner on "All My Children." Bergman managed to clinch the win in 1991 and 1992 when he was named Outstanding Lead Actor in A Drama Series for his role as Jack Abbott on "The Young and the Restless." Bergman won the award in the same category for the third time in 2002. 
Even though he's been dusting off a suit for the Daytime Emmy Awards for more than two decades now, Bergman says that he still gets excited each time he attends the ceremony. Speaking to Michael Fairman TV in an interview in 2023, Bergman said, "No, it never gets old. Here's how I translate all of them. When it came down to it, my peers, the people in the industry I work in said, 'yeah, he's one of the best ones' That's all it means, and it means all of that."
There's always room for another Daytime Emmy statue
Thankfully, Peter Bergman also has a great sense of humor when it comes to his Daytime Emmy track record. In 2022, when he was asked about being the most nominated actor in the history of the Daytime Emmys, he told TV Insider in 2022, "The joke is, 'Yes, I'm thrilled to be the most nominated actor in the history in daytime, but it's also true that I lost 20 times!'"
Regardless of the number of times he's won or lost over the years, Bergman is still one of the most popular actors on the show. Many "The Young and the Restless" fans would agree that Genoa City simply wouldn't be the same without Jack Abbott. Plus, there's always a chance that he might still have to make some room in his trophy cabinet for another one. Now that Jack and Diane Jenkins (Susan Walters) are officially married, there's a possibility that their marriage is going to be full of Emmy-winning break-up, make-up, and fight scenes that are going to be too good to miss.