What You Never Knew About General Hospital Star Dominic Zamprogna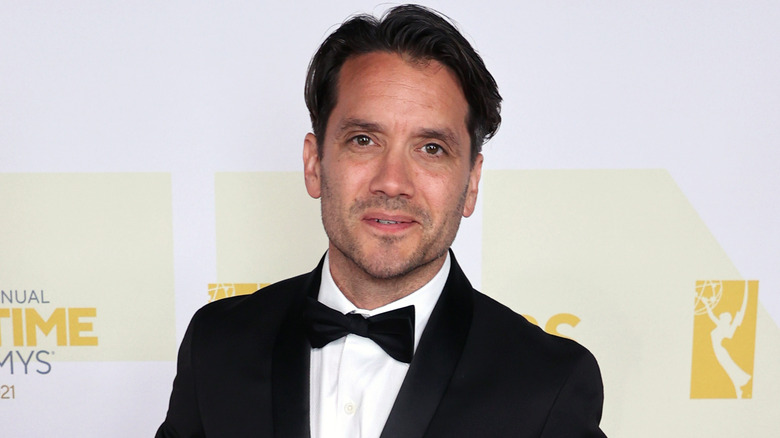 Kevin Winter/Getty Images
Dominic Zamprogna has been playing Dante Falconeri on "General Hospital" for long enough that he feels like he has some things in common with his character. It's not just that they are both handsome, but also because Dante is a "solid and trustworthy" kind of guy in Port Charles. Zamprogna told Soap Opera Digest in 2022, "I feel like he's always been super-loyal and I've always liked that about him." Yet, Zamprogna does admit that Dante has made some big mistakes over the years, like when he killed his stepmother, or when he sent his little brother to prison. No one ever said life as the son of a major mob boss like Sonny Corinthos (Maurice Benard) would be easy.
While fans have certainly enjoyed watching Zamprogna play both the good cop and the bad cop on "General Hospital," little do some know that playing Dante wasn't his first major role in his career. In fact, Zamprogna is an actor who had spent a lot of time in front of the cameras before he first stepped into Port Charles.
Domininc Zamprogna's career has included starships and police badges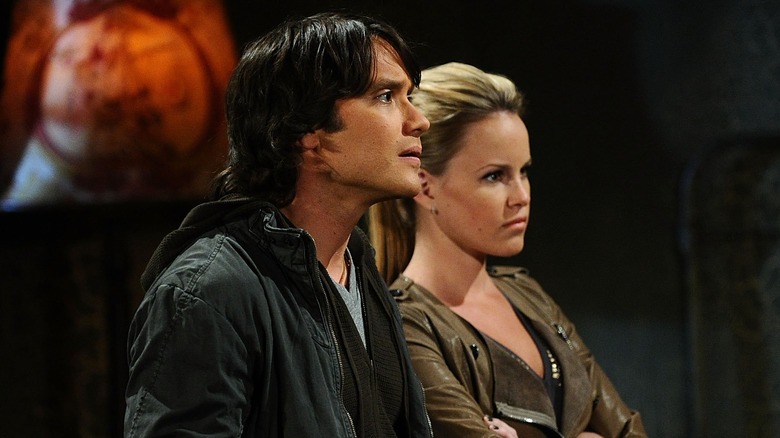 Alberto E. Rodriguez/Getty Images
Before he became a household name in the daytime television world, Dominic Zamprogna starred in a handful of television series. His first role was a minor one in the 1991 film "F/X2," according to his IMDb page. The actor then went on to star in the Canadian television series "Edgemont" in the early 2000s before making his way to "Battlestar Galactica: The Resistance," and "Battlestar Galactica." Zamprogna joined the cast of "General Hospital" in 2009 and has called it home ever since. While Dante is good at his job as a cop in Port Charles, Zamprogna doesn't think he could do it in real life. He told Soap Opera Digest in 2023, "It seems like a job for a much lower-heart-rate type of person than I am."
In an interview with TV Insider in 2022, Zamprogna even admitted that he adapted the PCPD look by cutting his hair super short and shaving his beard. He explained that with the longer hair and beard, Dante was in a messy place in his life. But the short-haired, clean-shaven Dante means business. Zamprogna might not be interested in being a cop, but he doesn't mind looking the part. "I wasn't sure I was going to dig [my new look] but I do," he said at the time.
But if there's another role in his life that he takes just as seriously, it's his role as a father. 
Dominic Zamprogna is a hands-on dad
"General Hospital" star Dominic Zamprogna shares three daughters with his wife Linda Leslie: Anbilliene, Eliana, and Adeline, per Soap Hub. Zamprogna told Soap Opera Digest in 2009 that their wedding was incredibly low-key even though it was held at one of the most prominent historic landmarks in Hollywood: the Griffith Park Observatory atop the Hollywood Hills. He recalled at the time, "It was beautiful. Maybe we'll have some kind of party or reception in the future, I don't know. But everyone's been pretty happy so far and we've had no family backlash as of yet."
These days, when Officer Falconeri is not trying to keep the streets of Port Charles clean or romancing Sam McCall (Kelly Monaco), Zamprogna is spending all of his free time with his family. A lot of that time is spent traveling up to the Pacific Northwest with his wife and kids or taking his daughters to a Taylor Swift concert. Why even bother making a Daytime Emmy reel when you can win a 'Father of the Year' award instead, right?