Marie Osmond Becomes A Part Of The Bold And The Beautiful's Big Fashion Showdown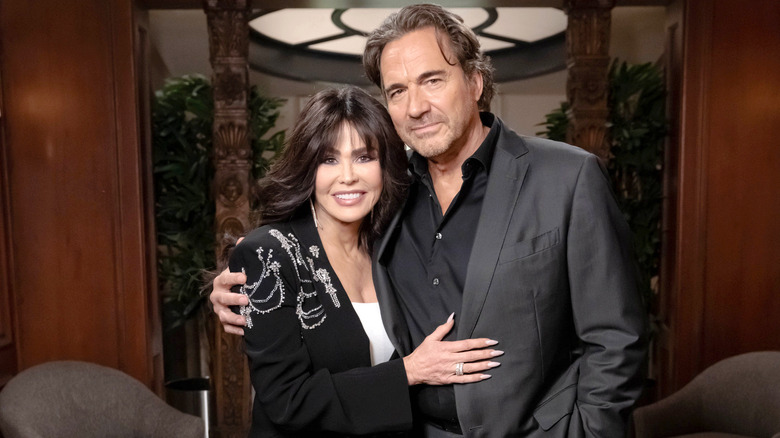 Howard Wise/JPI Studios
"The Bold and the Beautiful' is firing on all cylinders, gearing up for the Forrester Creations fashion showdown of the century. With his health on the decline and feeling pushed to the wayside by the younger generation, company founder, Eric Forrester (John McCook) is looking to make a statement. Eric wants to showcase one final couture collection, but his son, Ridge Forrester (Thorsten Kaye) doesn't think it's in anyone's best interest. Eric is secretly battling health ailments, using Ridge's son, RJ Forrester (Joshua Huffman) to do the physical design work on his behalf. 
Neither Eric nor Ridge are willing to budge from their stances on the matter, so they're taking their designs to the runway and letting the buyers make the choice. Only one man can win, and it's the most anticipated fashion event on "Bold" in several years. Most of the central characters will be in attendance for the show, but a famous guest star is poised to make an appearance, someone who knows more than anyone about the complicated dynamics of working with family. 
According to People, Marie Osmond will be paying Los Angeles a special visit for the Forrester fashion show, playing the role of a wealthy Countess. Osmond's foray into the soap opera world comes 12 years after she was initially penciled in to star on the sudser. The battle between father and son will air over five episodes, with Osmond's appearance occurring on the third episode. 
Osmond will also be joined by guest stars from Y&R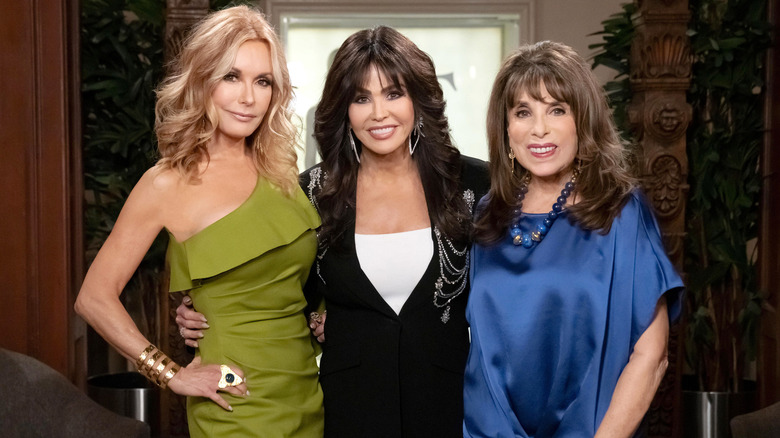 Ridge Forrester and Eric Forrester are laying everything out on the line with their latest collections, hoping buyers will choose the other as the victor. Marie Osmond's character, Countess Von Frankfurt will play one of these critical deciders, with the former child star excited to be "mixing it up a little." Soap operas are slightly out of her comfort zone of Osmond, but she wanted to step into "The Bold and the Beautiful," telling Entertainment Tonight, "You've got to have a little fun. At least that's what my brother Donny says."
Osmond took to X, formerly known as Twitter, to express her excitement about finally getting the opportunity to guest star on "Bold." She tweeted, "I seriously can't wait to be joining the Bold and the Beautiful!! Be sure to mark your calendars for October 27th!!" 
Osmond won't be the only famous face making a guest appearance on "Bold" for the fashion show, as two characters from "The Young and the Restless" will also crossover. Longtime Y&R characters Lauren Fenmore (Tracey Bregman) and Esther Valentine (Kate Linder) will travel from Genoa City to Los Angeles after getting Wonka-esque golden tickets for the epic fashion encounter. Fans are thrilled for the explosion of guest stars for the fashion show, with one viewer tweeting, "Omg!! My 2 favorite soaps and my favorite singer together! Makes me so happy."