Mark Goddard, General Hospital Actor, Dead At 87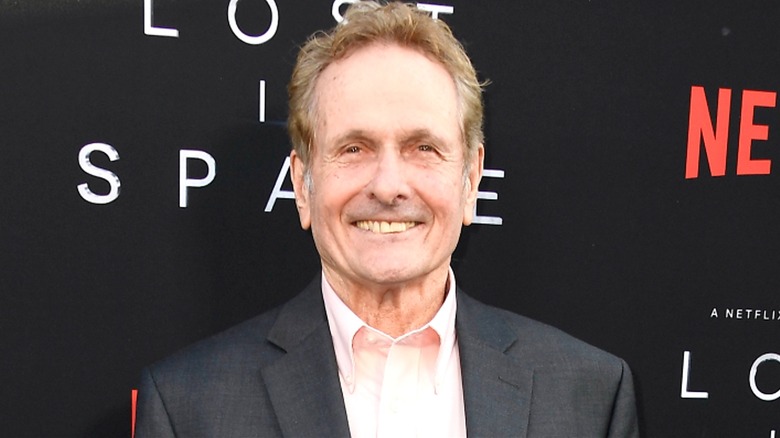 Frazer Harrison/Getty Images
"General Hospital" star Mark Goddard has died at the age of 87. The veteran actor is best known for his role as Major Don West in the 1960s sci-fi TV series "Lost in Space." He also starred as Derek Barrington in "General Hospital" from 1985 to 1986.
Goddard's wife, Evelyn Pezzulich, broke the news of his death through a statement shared on Facebook. "I'm so sorry to tell you that my wonderful husband passed away on October 10th," Pezzulich wrote. "Several days after celebrating his 87th birthday, he was hospitalized with pneumonia. We were hopeful when he was transferred to a rehabilitation center, but then doctors discovered he was in the final stages of pulmonary fibrosis for which there is no cure."
Pezzulich explained that her husband was under hospice care, and she was grateful for the caregivers who helped the actor during his final days. "His children and I had the chance to express our love and say our goodbyes. I'll never know how I deserved to spend 33 years with such a loving, gentle, handsome man who made me laugh so often," she said.
Pezzulich ended her statement by sharing details of Goddard's funeral, which is set to take place on October 21. The heartbreaking announcement included a picture of Goddard celebrating his birthday with a cheerful grin on his face and a huge slice of cake in front of him.
Goddard's Lost in Space costar shared a touching tribute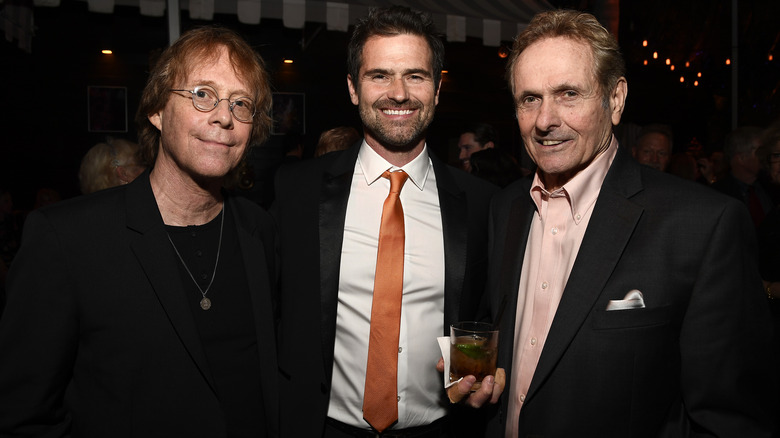 Frazer Harrison/Getty Images
Mark Goddard has undoubtedly left his mark on culture, particularly through his work in "Lost in Space." The popular television show ran from 1965 to 1968, spanning 84 episodes and three seasons. It would inspire several spinoff productions, with the latest being a Netflix adaptation.
Since Goddard's death, his fans and friends have taken to social media to give their condolences to his surviving family members and share how he impacted their lives. Actor Bill Mumy, who portrayed young Will Robinson in "Lost in Space," was among those to take to social media to give a tribute to Goddard. 
In his Facebook post, Mumy called his former costar "a truly beloved friend and brother" before admitting he knew his friend wasn't long for this world. "I knew this was coming for the past few months," Mumy wrote. "Shortly after a great phone chat he and I had on his 87th birthday in late July, I became aware that I would most likely never see or speak with him again." Mumy then added, "The last words we exchanged were 'I love you.'"
Along with his work on "General Hospital" and "Lost in Space," Goddard has also made appearances in "The Beverly Hillbillies," "Gunsmoke," "Perry Mason," and "Adam-12," to name a few. He also had a cameo appearance in the 1998 "Lost in Space" reboot film.