Why TLC's What Not To Wear Star Clinton Kelly Finally Extended An Olive Branch To Stacy London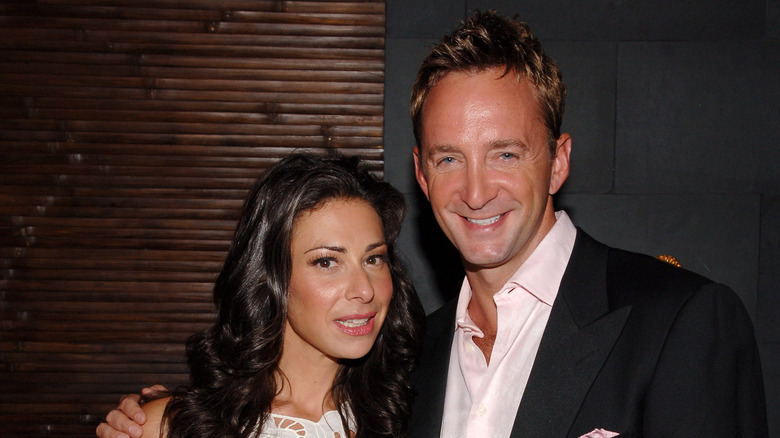 Jamie Mccarthy/Getty Images
During the series' run from 2003 to 2013, TLC's "What Not to Wear" gave out plenty of fashion advice. Its hosts, Stacy London and Clinton Kelly were basically the fashion gurus of the early aughts, and their onscreen friendship was just as vital a part of the show as their knowledge about style. Still, despite how in sync these two seemed on camera, things weren't so lovey-dovey behind the scenes. London and Kelly had a falling out and found themselves in a fairly public decade-long feud. These days, though, it's all water under the bridge. 
When the fashion-loving duo appeared on TODAY with Hoda and Jenna in September 2023, London recalled that something Kelly wrote in his book about their friendship made her say, "That's it, we're done." Ten years passed before Kelly decided to put an end to the feud thanks to what he was reading online. He explained, "After seeing the same clickbait story over and over and over on Instagram about how much we hated each other, I was like, 'I can't take this anymore because we don't really hate each other. We love each other as a matter of fact.'" That's when he reached out to his former co-host. "I was like, 'Can we put this behind us? Let's talk it out," Kelly explained, adding, "We had a really emotional conversation... And we just talked through it all." 
Since then, they're back to being BFFs and proving that forgiveness is one thing that never goes out of style. 
The truth about the feud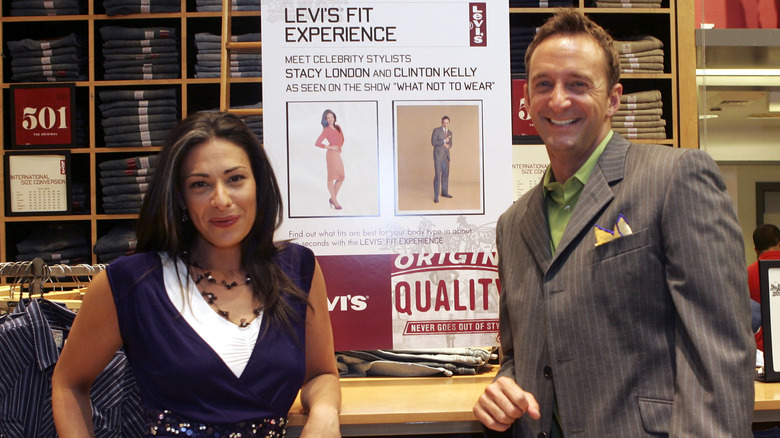 John Parra/Getty Images
In 2017, Clinton Kelly released his book of essays, "I Hate Everyone, Except You." He touched on his relationship with "What Not to Wear" co-host, Stacy London, saying that he "either adored her or despised her, and never anything in between." Since "What Not to Wear" was a popular series that revolved around the co-host's apparent friendship, this quote took the world by storm. London says that she hadn't actually read Kelly's book when she saw the headlines. 
According to Kelly, the "quote was taken out of context so many times," and it got to London. On TODAY with Hoda and Jenna, London explained that she doesn't "think that what he wrote was unjustified." She added, though, "What I was more upset about was that, if it's public, than the audiences who thought we were best friends — some people even thought we were married — that illusion was broken." She proceeded to block him on Twitter, saying, "When I saw the clickbait, I was hurt, I was definitely hurt. And it was hard to kind of reconcile that." 
Still, when Kelly reached out, they were able to make amends. London explained, "When you grow up a bit ... there was a lot of points of pride that I don't think either of us were willing to talk to." When they reconciled, though, London said she sobbed and opened up about every way he hurt her and how she thought she hurt him.  
They're taking their friendship on the road
Resurrecting this friendship has clearly been a dream come true for the former co-hosts. And, they've decided that they want to get back to working together, too. Clinton Kelly explained on TODAY with Hoda and Jenna, "Now, we've decided, we have this great chemistry, We make each other laugh. We finish each other's sentences. Why aren't we sharing this with the world?" Consequently, he and Stacy London have officially announced "The Stacy & Clinton Show," a nationwide tour that will run through November 18th. As their website states, "Believe it, baby! Stacy & Clinton are back together!"
The reunited duo explained that they'll talk about fashion and style advice and yes –– they'll even talk about their famous feud. More importantly, though, they'll talk about forgiveness: something that they both think is important. "If you don't forgive, you're only hurting yourself. It's the only way to be in the moment," Kelly said. "Do not hold on to grudges. Don't do it. Find a way through," London added.