Lara Parker, Dark Shadows Star, Dead At 84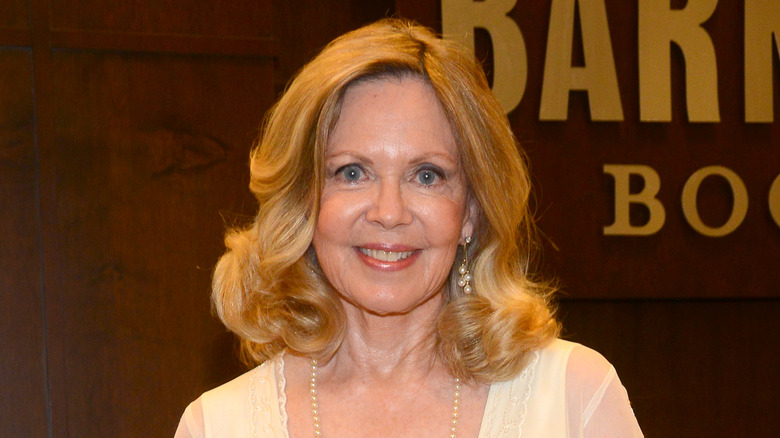 Araya Doheny/Getty Images
Lara Parker, who played scheming witch Angelique Bouchard on the beloved horror soap opera, "Dark Shadows," passed away in her sleep on October 12, 2023, at the age of 84. Her friend and former co-star on the scary sudser, Kathryn L. Scott, confirmed Parker's death in an October 16 Facebook post. She lovingly wrote, "I have sad news ... my beautiful, beloved friend Lara Parker passed away Thursday, October 12. I'm heartbroken, as [are] all of us who knew and loved her. She graced our lives with her beauty and talent, and we are all richer for having had her in our lives."
Scott continued, "Family meant more than anything to Lara, and they have wanted these few days since her passing to themselves. Rest in peace, my cherished friend." Parker attended Vassar College and then Rhodes College where she received a Bachelor of Arts degree, and later in life attended the University of Iowa, earning her Master of Arts degree in speech and drama. 
She is survived by her three children; sons Andy and Rick from her first marriage with artist Tom Parker, and daughter Caitlin Hawkins from her second marriage to her current husband, Jim Hawkins. Parker was most well-known for her role in "Dark Shadows," and even wrote four novels that took place in the show's universe. The most recent one was "Dark Shadows: Heiress of Collinwood," which was published in 2016.
She didn't know Angelique was such an influence on society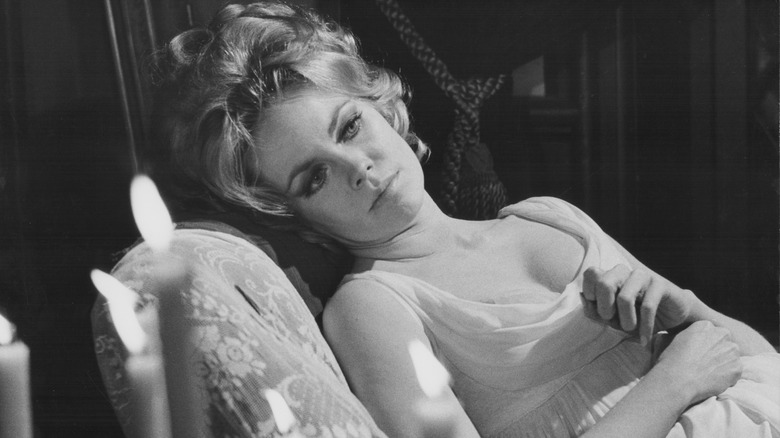 Stanley Bielecki Movie Collection/Getty Images
Much like fellow soap star Barbara Crampton (Leanna Love, "The Young and the Restless"), Lara Parker, whose birth name was Mary Lamar Rickey, also embraced her horror roles, particularly her time on "Dark Shadows." She even appeared in the theatrical spin-off film, "Night of Dark Shadows," in 1971, as well as having a cameo in the incredibly awful theatrical adaptation in 2012, starring Johnny Depp and Helena Bonham Carter. Elsewhere, Parker appeared in such classic shows as "Kolchak: The Night Stalker" and "The Six Million Dollar Man." 
One of her more beloved cult horror film roles was playing Kelly, the wife of Peter Fonda's Roger, in the 1975 chiller "Race with the Devil," which co-starred Warren Oates and Loretta Switt. In a 2016 interview with Den of Geek, Parker admitted that she had no idea her most famous character, Angelique Bouchard, was such a pioneer for women's rights on TV. 
"Looking back historically, Angelique was one of the earliest strong women characters portrayed on television," she stated, further explaining that, "At the time I wasn't aware of being any kind of social figure. I just felt that I had a good part and I was happy to have a job and go to work and be an actress. It's a gift. But I certainly didn't see myself in the larger sense of being any kind of a social influence."