The Bold And The Beautiful's Jennifer Gareis Loves Her Eric Romance As Much As We Do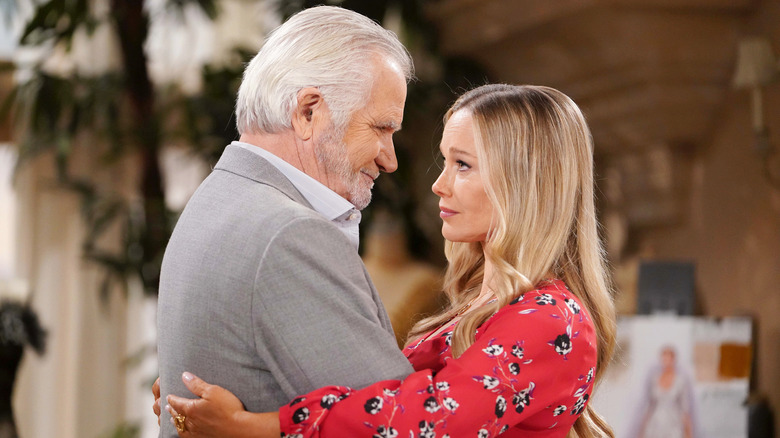 Howard Wise / JPI Studios
Eric Forrester (John McCook) spent several years in countless stressful situations throughout his marriage to Quinn Fuller (Rena Sofer). Quinn tried to make changes to her life and how she reacted to things, but ultimately, her dark side oftentimes was too hard to contain, causing hurt to Eric. The downfall of their marriage began after Quinn's affair with Forrester Chief of Operations, Carter Walton (Lawrence Saint-Victor), was exposed. 
Once the foundation of their marriage was pierced after a bout of what seemed to be erectile dysfunction, Eric worked hard to be a husband to Quinn. However, his heart truly remained with his ex-wife, Donna Logan (Jennifer Gareis), culminating in Eric's own scandalous affair, giving pickleball an entirely new meaning. After catching Donna and Eric, Quinn left Eric for Carter, freeing up Eric and Donna to give their previous romance another shot at success. 
Since rekindling their flame, Donna has been a rock for Eric throughout his current medical crisis. With the doctor telling Eric he's dying, and Eric ignoring medical advice to continue his career aspirations, they're counting on their love to make it through this ordeal. Luckily for fans, Garseis enjoys her and Eric's current love story just as much as those watching, telling Soap Opera Digest, "I am thrilled! Donna has adored Eric, as the fans know, for gosh, we are working on decades now."
Gareis says Donna is in it for love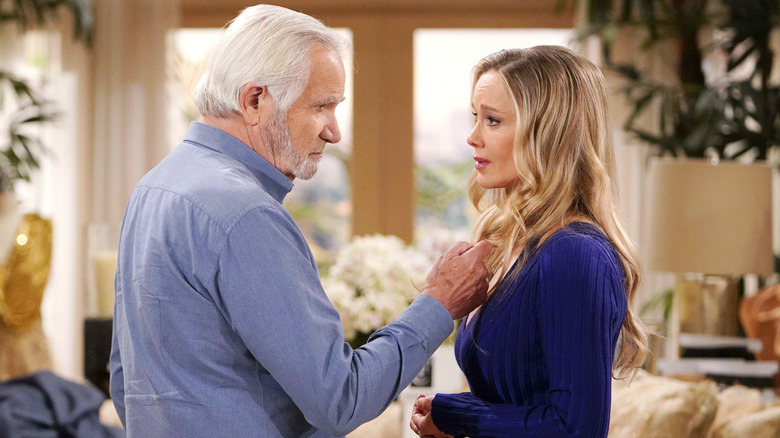 Howard Wise / JPI Studios
Eric Forrester's health has officially taken a turn for the worse, and there's no plan of action the fashion maven can design to escape his death. However, Donna Logan is with him throughout every step of this battle, proving that, despite not being married, she's in this through sickness and in health. In her interview with Soap Opera Digest, Jennifer Garseis mentions the ongoing medical crisis, saying, "With what Eric is going through, Donna is definitely in it for love. Even when Quinn was around, Donna was not actively dating. She was still holding a candle for him and only him."
This week is the beginning of Eric's big fashion showdown against his son, Ridge Forrester (Thorsten Kaye). Eric's determined to make his final collection his greatest, competing against Ridge. Despite not agreeing with his decision to continue the fashion challenge, Donna's standing by her man, something Gareis feels happy to be a part of, stating, "It is such a strong story, and I love being a part of it and supporting him. He is the founder, and he should have his wishes."
Adding another layer to their romance is Donna's concern for Eric facing this crisis alone. Regarding being dutifully by his side whilst everyone else remains in the dark, Gareis said, "If this was happening with my parents, I'd be very upset if they didn't say something to me concerning their health. Donna thinks that being surrounded by love and support would make Eric feel better."