Who We Think Taylor Swift's Is It Over Now Is Really About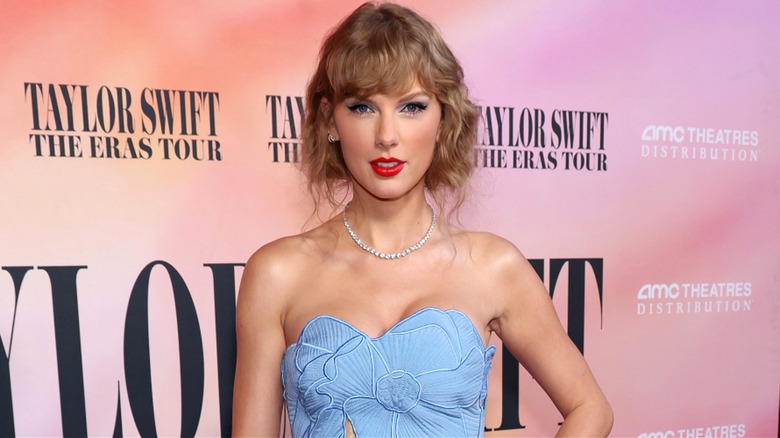 John Shearer/Getty Images
We'll just go ahead and call 2023 the year of Taylor Swift. The award-winning musician has been on a roll. Her "Eras" tour sold out stadiums worldwide, and she found success with the theatrical version, which raked in around $96 million in sales during its opening weekend. Swifties received yet another gift from the music mogul when she dropped her cut of "1989" on October 27. The rerecorded album, which originally bridged Taylor's country phase into her current pop tunes, features five vault tracks. These previously unreleased songs are filling in the blanks on Swift's love life during her "1989" era. More accurately, the reflective tracks are a testament to the heartbreak she experienced around the time the original 2014 album was being produced.
Now comes the fun part — trying to find out who each song is about. Swift has written songs about people close to her in the past, and the standout vault track "Is It Over Now?" is no different. She did not hold back in the melodic, dreamlike song, even going so far as to lyrically label the song's subject a "lying traitor." Ouch. So, who's the unlucky guy who did Swift dirty in the past? We have evidence that she may be talking about her ex, Harry Styles.
All the signs say it's Harry Styles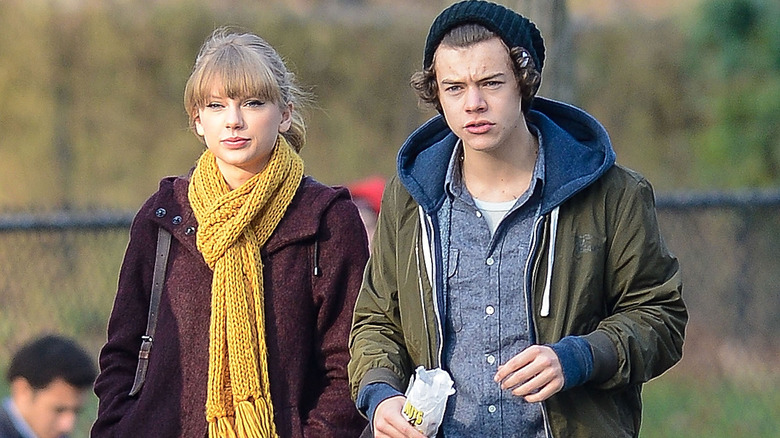 David Krieger/bauer-griffin/Getty Images
One line in particular from Taylor Swift's "Is It Over Now?" has fans pointing fingers at Harry Styles. The line reads, "Blue dress on a boat / Your new girl is my clone." This could be a nod to an obscure January 2013 photo of Swift seated on a boat. In the photo, she's wearing a blue summer dress and sunglasses. The picture is believed to have been taken just days after her breakup with Styles. Swift is also wearing a similar blue dress in the music video for "Out Of The Woods."
Like many of her songs, Taylor Swift's "Is It Over Now?" ties into her other music. The vault track's lyrics, "Whеn you lost control / Red blood, white snow" appear to reference the time Swift and Styles got into a snowmobile accident while on a ski trip, per the Daily Mail. Her song "Out Of The Woods," from the original "1989" album, also mentioned the infamous accident. With the telltale lyrics "Remember when you hit the brakes too soon? /Twenty stitches in the hospital room," it's hard to deny that the two songs are linked. The tracks even have a similar melody, which we don't think is coincidental.
Our final clue lies in the overall message of the song. The lyrics tell the story of a traitorous lover who cheats on Swift, which lines up with why the relationship ended. In 2013, a source confirmed that Swift knew the "Watermelon Sugar" singer was cheating on her (via Stylecaster).