Matthew Perry's Near Death Experience In 2018 Was Terrifying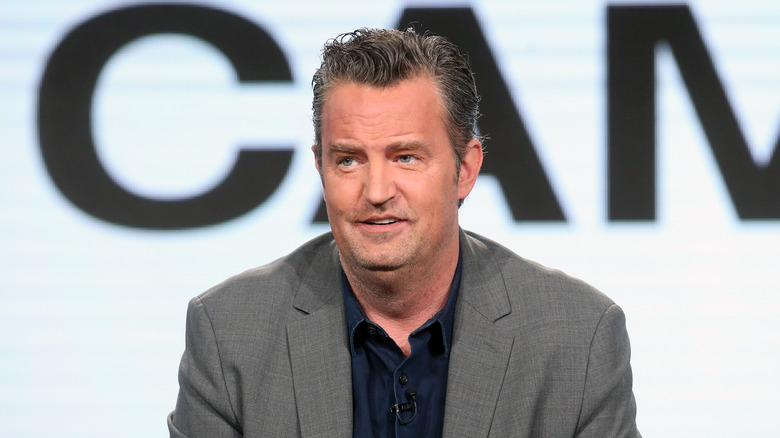 Frederick M. Brown/Getty Images
We may receive a commission on purchases made from links.
Before his surprising death at age 54, Matthew Perry had a few close calls that he documented in his 2022 memoir, "Friends, Lovers, and the Big Terrible Thing." One of those near-death experiences happened at a rehab center in Switzerland, where Perry's heart stopped after taking propofol before a surgery. The "Friends" star was given CPR, which helped to revive his heart but also broke eight of his ribs. 
Perry told People in 2022 that he waited until he was "pretty safely sober" before working on the book. He continued, "And the main thing was, I was pretty certain that it would help people." Another story the "Studio 60 on the Sunset Strip" actor recounted for his memoir was the time he nearly died after his colon burst in 2018. "[T]he doctors told my family that I had a 2% chance to live," Perry revealed about the incident that left him in the hospital for months. 
Matthew Perry was in a coma for two weeks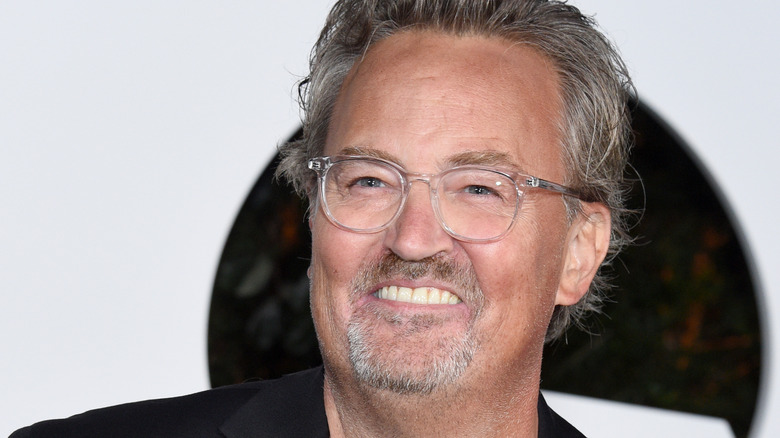 Gregg Deguire/Getty Images
The reason Matthew Perry suffered a gastrointestinal perforation in 2018 was due to his use of opioids over the years. As much as Perry's name has become synonymous with Chandler Bing on "Friends," the actor was also known for his addiction to alcohol and painkillers. He revealed in his memoir that his struggles included taking prescription drugs daily, which at one point included over 50 Vicodin pills a day. That overuse of opioids did damage to Perry's colon, which burst, and as a result, he "spent two weeks in a coma and five months in the hospital and had to use a colostomy bag for nine months." 
While sharing this story in "Friends, Lovers, and the Big Terrible Thing," Perry said that his doctors performed a "Hail Mary" by putting him on an ECMO machine. According to Mayo Clinic, an ECMO, or extracorporeal membrane oxygenation, pumps your blood out of your body to a machine that removes the carbon dioxide to send oxygenated blood back into your system. "No one survives that," Perry revealed, but the actor miraculously did.
The "17 Again" star died on Oct. 28 at his home in Los Angeles from an apparent drowning, according to TMZ. Sources at the scene said that there was no indication of foul play, and no drugs were present either.