The Sweet Reason Matthew Perry Was Open To Having Kids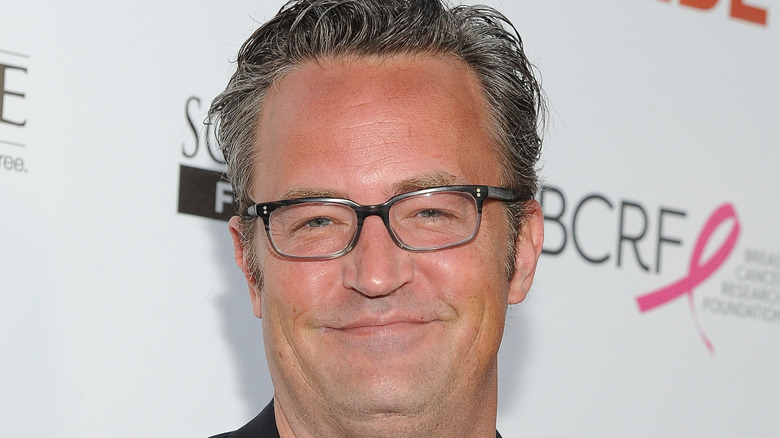 Angela Weiss/Getty Images
Matthew Perry, best known for his role as Chandler Bing on the hit sitcom "Friends," died on October 28, 2023, at his Los Angeles home from an apparent drowning. In November 2022, the actor released "Friends, Lovers, and the Big Terrible Thing: A Memoir," which chronicled his struggles with addiction and how it impacted his work and his relationships. Sources at the scene of his death indicate that no foul play is suspected and no drugs were found. Perry was 54.
Perry had many high-profile courtships over the years, including with fellow stars Julia Roberts, Neve Campbell, and Lizzy Caplan — whom he dated for six years. He also had a relationship with literary manager Molly Hurwitz that resulted in a brief engagement that ended in 2021. However, the star never married and never had kids. Prior to his death, however, Perry was celebrating his sobriety and was looking forward to a future that included both a wife and children and his reason for wanting kids was incredibly sweet. 
Matthew Perry thought he would make a great dad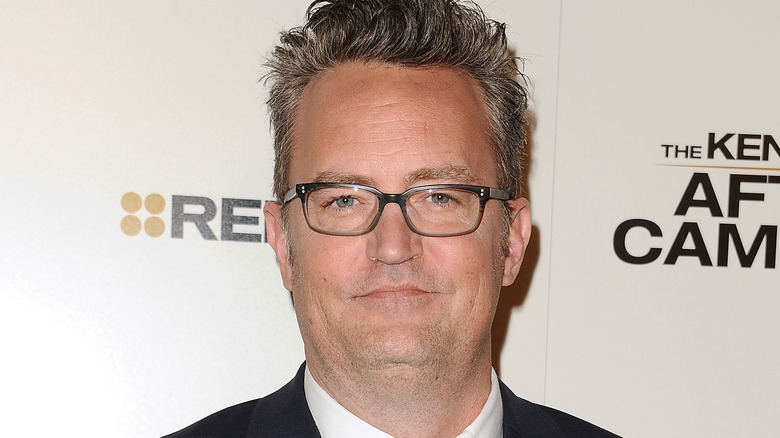 Jason Laveris/Getty Images
In 2020, Matthew Perry's longtime friend and former fling Kayti Edwards told The Sun that Perry had always wanted kids and that she hoped his engagement to Molly Hurwitz would make that happen for him. "I always knew that he wanted to have a family," Edwards said, adding, "He always had a car seat in the back of his car for his best friend's daughter, and now he has a niece that he adores." She also revealed that it was his addictions that held him back from the family he so desperately wanted and Perry, separately, agreed.
In a 2022 interview promoting his memoir, Perry spoke with People about how he was truly ready to allow himself to love and be loved since finding sobriety. "I'm not run by the fear I used to be run by so everything's kind of different," he said. "I'm feeling more confident and I'm not afraid of love anymore, so the next girl I go out with better watch out." He also spoke about his desire to have kids and the kind of dad he would be, saying, "I think I'd be great. I really do. I grew up with a lot of little kids around me, and that's probably why, but I can't wait."
If you or anyone you know needs help with addiction issues, help is available. Visit the Substance Abuse and Mental Health Services Administration website or contact SAMHSA's National Helpline at 1-800-662-HELP (4357).