Jax Taylor & Tiffany 'New York' Pollard Had Some Explosive First Interactions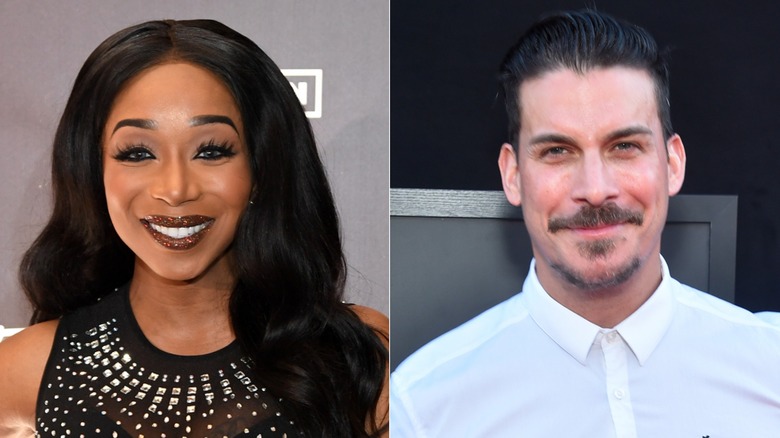 Ethan Miller & Alberto E. Rodriguez/Getty
As a queen of reality television, Tiffany "New York" Pollard has brought us some of the most iconic moments in the genre. In 2006, she burst onto the reality TV scene as a contestant on VH1's "Flavor of Love," a dating show where women competed for the affection of rapper Flavor Flav. After "Flavor of Love" Pollard got her own spin-off series, aptly named "I Love New York." This show was all about finding her own love, and she chose her ultimate suitor in a final rose ceremony akin to "The Bachelorette."
"I Love New York" had a short run on television, airing from 2007 to 2008. The series also had a final reunion in 2020. In 2023, Pollard returned to the small screen in E!'s "House of Villians" alongside other infamous reality figures. Pollard was joined by the likes of political aide and reality vet Omarosa, Shake Chatterjee from "Love Is Blind," and Jax Taylor from "Vanderpump Rules."
When it comes to this new iteration of her reality TV career, Pollard has returned in full swing as the "New York" fans grew to love. But apparently, her blunt personality didn't land well with fellow contestants on "House of Villians." Taylor revealed that he and Pollard clashed from the start and that Pollard's insults even pushed him to tears. "She made me cry," he told TooFab. "I literally, I don't want to say cried my eyes out, but I teared up for sure."
Jax said he didn't know why Tiffany disliked him so much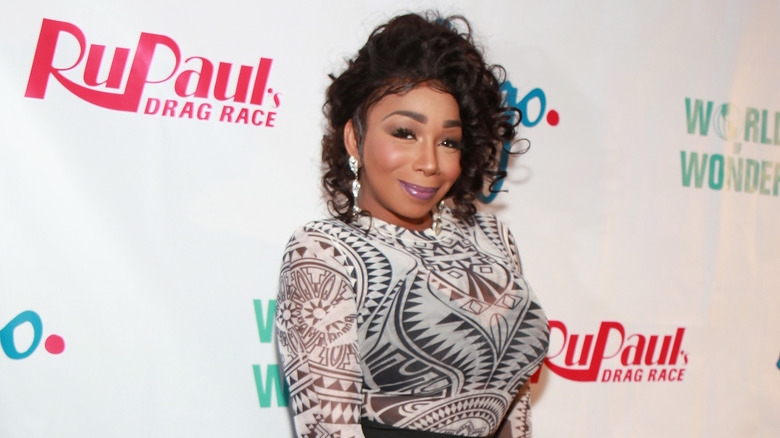 Santiago Felipe/Getty Images
On "House of Villians," reality TV's most-hated stars are pitted against each other in order to win the crown as "America's Ultimate Supervillain." The E! show has recruited several heavy hitters. The cast includes Bobby Lytes of "Love & Hip Hop: Miami," "The Bachelor" alum Corinne Olympios, Tanisha Thomas of "Bad Girls Club," and The Challenge's "Johnny Bananas" among others.
Starting off strong, Tiffany "New York" found her first victim in Jax Taylor. The "Vanderpump" alum, who was fired from the series, told TooFab that Pollard's harsh words were even too much for him to take. "She was ferocious, below the belt with me," Taylor revealed. "I had a couple nice conversations with her too. Like I said, I've never met her in my life and I don't know why I rubbed her wrong."
In the same interview, Omarosa backed up her fellow contestant. According to Taylor, the "HBIC" told him that he had an "ugly" heart, and even said he was "demon-possessed." In an appearance on "Watch What Happens Live," host Andy Cohen brought up her tiff with Taylor. Pollard showed no remorse for her behavior. She addressed the camera with a faux apology: "Jax, if you're somewhere out there, sweetie, I'm so sorry that I showed you what an encounter with a true HBIC would be."
Tiffany Pollard is making a comeback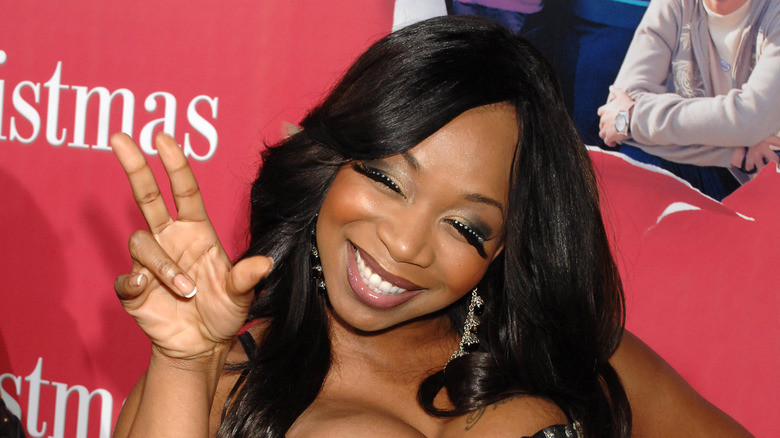 Jeff Kravitz/Getty Images
By joining "House of Villians," Tiffany "New York" Pollard's goal was to re-introduce herself to beloved reality TV audiences. In her early career, Pollard's unfiltered personality and over-the-top antics quickly made her a fan favorite. She was also known for her meme-worthy one-liners – who can forget "I was bored, so I purposefully ruined lunch, and I had fun doing it." However, her career had gone a bit quiet since the height of her dating spin-off, "I Love New York." Finally, in 2022, she made a surprise resurgence on "College Hill: Celebrity Edition" and declared a comeback like no other.
As a veteran in the reality circuit, Pollard knows how to create television drama that keeps viewers hooked. It appears that some of her tactics may be too strong for new-school stars such as Jax Taylor. Fellow "House of Villians" contestant Bobby Lytes opened up about living in a house with the reality TV legend. He said that while Pollard's commentary may have been excessive, it's what makes her the "New York" fans love. "'Sorry, I can't eat at a table filled with peasants. I'm going up to my room,'" Lytes recounted one of Pollard's outbursts (via TooFab). "I was like, yes! New York called me a peasant!"