The Lily Allen & David Harbour Split Rumors, Explained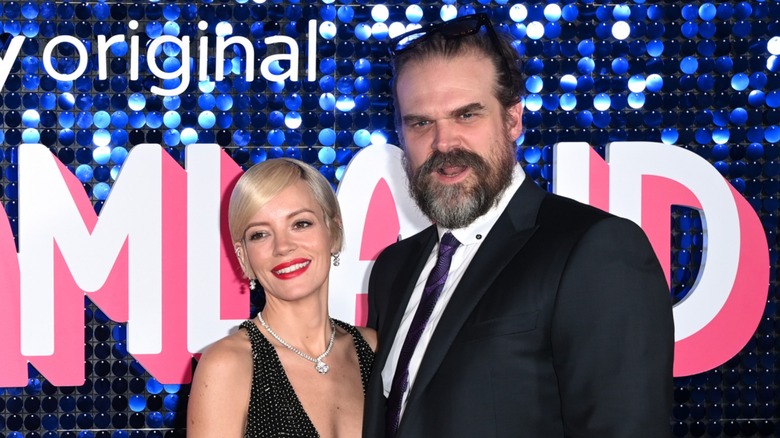 Eamonn M. Mccormack/Getty
Like many non-famous couples, actor David Harbour and singer Lily Allen met on a dating app. They wed in 2020, though the couple later revealed that the real reason they decided to get married was because of Allen's kids. In October 2023, a little over three years after saying "I do," speculation began flying about a potential split, rumors sparked after fans noticed that Allen no longer followed Harbour on Instagram, according to The Mirror. At the time of writing, Harbour still appears to be following Allen.
Following this development, an insider told The Sun, "Lily and David have barely been together for the past three months and have been living separate lives." Allen was in London to star in West End play in the summer of 2023 and Harbour remained in New York, though the "Stranger Things" star supposedly saw the play once before heading home. The source added, "When [Lily] went back to the U.S. with [her kids], there was no sign of David."
TikToker Kyle Marisa Roth (@thekylemarisa) often shares unconfirmed blind items and pairs them with relevant celebrities. In July 2023, before Allen's unfollowing of Harbour, Roth shared a TikTok of an item that she figured was about Harbour and Allen. The blind item read, "The marriage between this foreign-born former-almost-A-list singer and the streaming actor is hanging on by a thread," and it included links to news stories about the duo.
Allen and Harbour have tried putting rumors to rest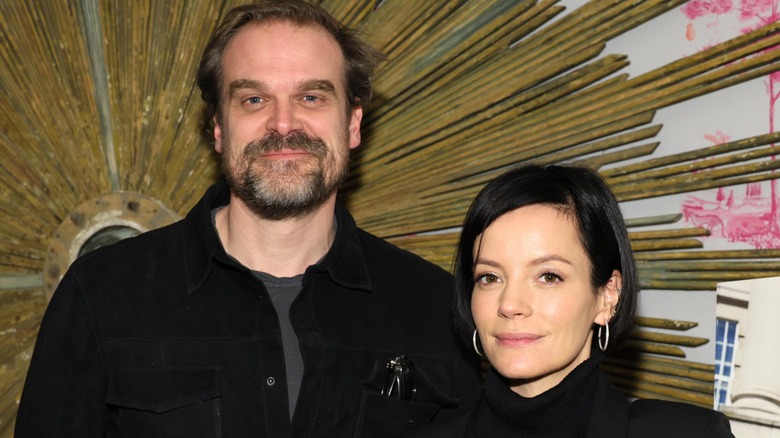 Dia Dipasupil/Getty
Blind items are all speculation, and Lily Allen and David Harbour have yet to say anything about their divorce rumors. However, they may be fabricated, especially since Allen was seen wearing her wedding ring after she allegedly unfollowed Harbour. More proof that the split rumors may be just that — unfortunate and untrue gossip — is supported by the fact that Allen and Harbour were recently spotted at a basketball game on November 2. According to The Daily Mail, the couple attended a New York Knicks game against the Cleveland Cavaliers, where they were pictured with Keegan-Michael Key and his wife, Elle Key.
However, Kyle Marisa Roth was not so convinced by the couple's courtside outing. In another one of her TikToks, Roth shared the photographs of Allen and Harbour at the basketball game from Daily Mail. "These pictures are not convincing!" she proclaimed, chuckling about how awkward the couple seemed together.
Roth also read a blind item that said, "Anyway, yes, they were photographed together. But this foreign-born singer and her actor husband look like they were doing it out of necessity rather than fun."
Allen's Instagram shake-up was probably not personal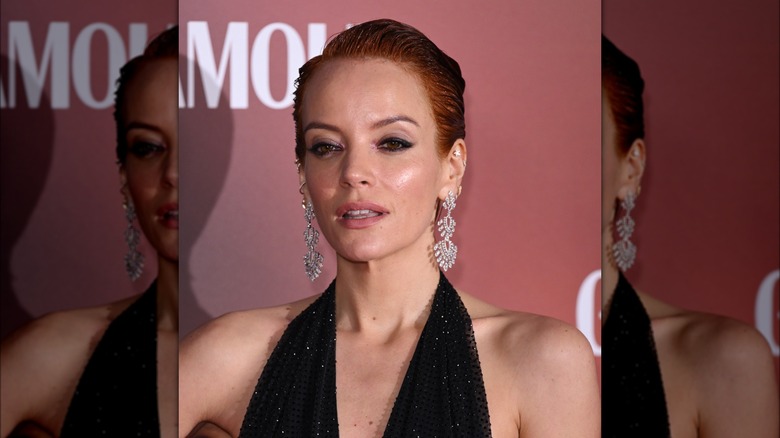 Karwai Tang/Getty
Besides being pictured together in New York, there are additional signs that David Harbour and Lily Allen's relationship is not ending. During an Instagram Q&A in August 2023, Allen was asked if she was divorced and she said, "Yes I am divorced. From one marriage. But I am also in another marriage, currently," according to Metro. If she and Harbour were having serious marital issues, that is a question she most likely would have declined to answer.
However, the alleged breakup between the stars had fans upset. One person lamented about it on X, formerly known as Twitter, writing, "I've just read that Lily Allen and David Harbour have split and if that's true I no longer believe in love" alongside a frowning emoji.
Fans shouldn't give up on the couple's love just yet because it seems that the media and fans alike have again jumped to unfair conclusions. As of November 3, 2023, Allen has changed her Instagram account so she follows no one on the platform. And since Instagram only allows you to unfollow about 200 people an hour, it takes time to drop your following list to 0. While it's not a guarantee that there's no trouble in paradise, the likely conclusion to this story is that Harbour was not specifically targeted by Allen's unfollowing spree.