Times Pete Davidson Has Been Open About His Mental Health Struggles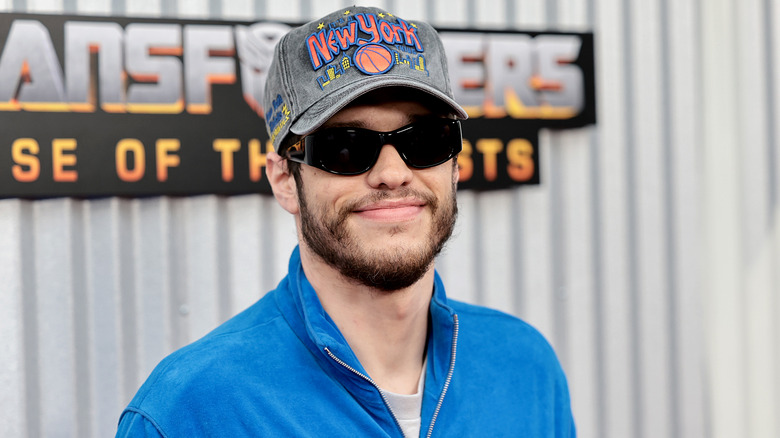 Jamie Mccarthy/Getty Images
This article contains discussions of mental health and suicide. 
Comedian Pete Davidson has had quite the career. He first appeared on MTV's comedy series, "Failosophy," in 2013 before moving on to his long-running role on "Saturday Night Live" in 2014, which lasted eight seasons. Davidson has also been involved in relationships with several famous women. Still, even with such great opportunities, the actor has openly struggled with his mental health for many years, with Davidson even discussing his issues in his stand-up material. 
Additionally, the "SNL" alum has also been open with his fans about his past drug use. While he was originally prescribed medical marijuana to ease the symptoms of his Crohn's Disease, Davidson has also admitted to using the medical anesthetic, ketamine, for years. Much of his battles with substance abuse and mental health can be attributed to losing his father, Scott Davidson, in the 2001 World Trade Center attacks.  
Davidson has sought help in rehab several times, his most recent stint at the time of writing being in June 2023. While it seems the "Transformers: Rise of the Beasts" star is doing better, this is something he continues to be vocal about. 
Pete Davidson revealed his borderline personality disorder in 2017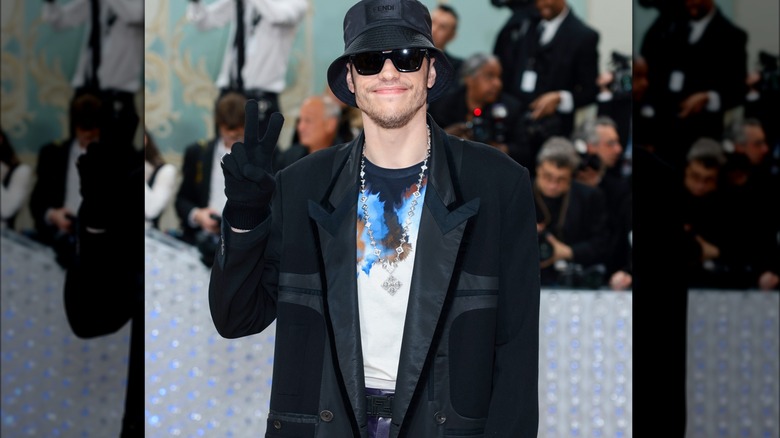 Dimitrios Kambouris/Getty Images
In 2016, Pete Davidson checked himself into a rehabilitation facility, initially believing that his long-term marijuana use was to blame for his extreme emotional breakdowns. However, after leaving and continuing to experience the same issues, he chose to remove weed from his life entirely. When this didn't help, Davidson turned to professionals once again, which finally led to a borderline personality disorder diagnosis, which the comedian confirmed in 2017.
"I found out I have BPD, which is borderline personality disorder," Davidson shared on the "WTF with Marc Maron" podcast. "One of my psychiatrists [diagnosed me]. He was always saying before this big meltdown, 'You're probably bipolar or borderline; we're just going to have to figure it out.'" However, the "SNL" alum also admitted that even with a different medication regimen and consistent therapy, he still found himself frequently depressed.
Years later, in 2021, Davidson once again spoke about his diagnosis in an interview with Variety. While chatting with fellow actor Glenn Close, he explained that he was relieved to know what was going on with him: "I was always just so confused all the time, and just thought something was wrong, and didn't know how to deal with it. Then, when somebody finally tells you, the weight of the world feels lifted off your shoulders. You feel so much better."
He also opened up about having suicidal thoughts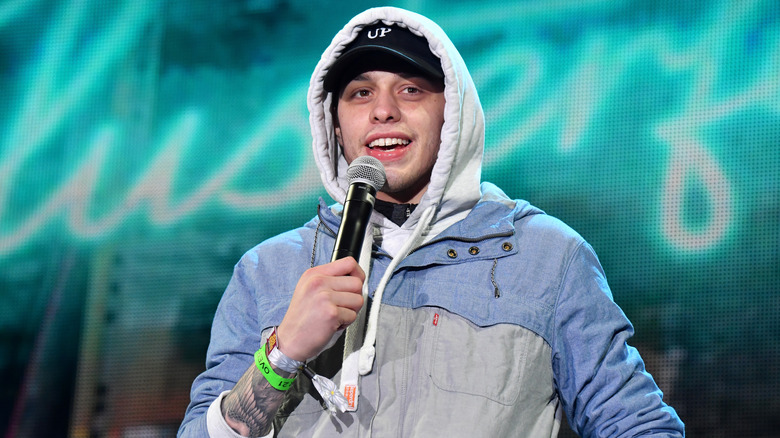 Jeff Kravitz/Getty Images
Suicidal thoughts have seemingly haunted Pete Davidson since childhood. In August 2018, he acknowledged in Variety's "Power of Young Hollywood" issue that he attempted to drown himself in either the fourth or fifth grade. "I was trying to get my head stuck in the ladder in the deep end so I would not be able to get up," Davidson recalled. Two years later, the "King of Staten Island" star made another alarming confession when he informed media personality Charlamagne Tha God that lingering depression led him close to going through with ending his life (via YouTube).
"I've always been suicidal, but I've never had the balls, you know. Which I'm very lucky. For the first time, when I went away this time, I felt like I had maybe, almost, the balls. Because when you're not feeling good, and you're going through all this stuff, and there's people at your house in Staten Island, it just really drives you f— crazy," he said. As of September 2023, Davidson had completed another treatment stay, proudly telling his audience at a standup show that he had a "post-rehab glow," per People. It's heartening to see the star has not given up on his health and wellbeing.
If you or someone you know is struggling or in crisis, help is available. Call or text 988 or chat 988lifeline.org