Joanna And Chip Gaines Donate Over A Million Dollars To St. Jude Children's Hospital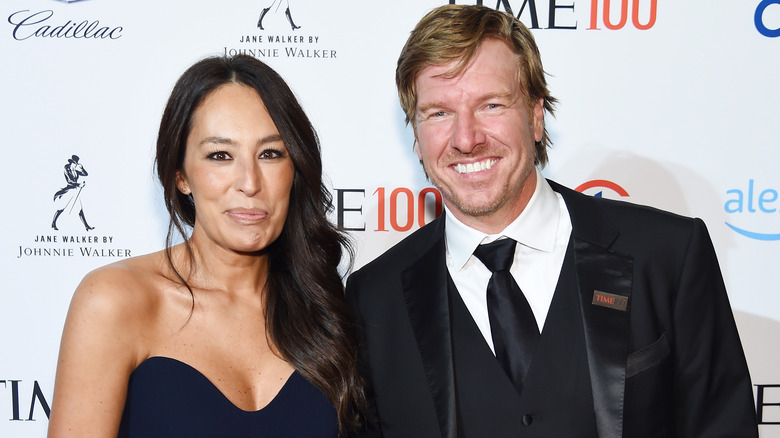 Larry Busacca/Getty Images
Joanna and Chip Gaines may not be renovating houses on TV right now. They're just focused on something a little bigger — and a little smaller at the same time.
On Wednesday, June 19, the pair donated $1.5 million to St. Jude Children's Hospital in Memphis, Tennessee, according to People. Additionally, they gifted the St. Jude Target House with a brand new playhouse that they designed... so you know it's got that special Magnolia touch. 
"When we heard that the space outside of Target House could use a little love, we knew right away that we wanted to create a sweet playhouse for the kids to enjoy," said Joanna at the event. "There's something so special about spending time together outside and while we're hopeful that these families will not have to stay here for very long, we wanted to create a retreat for them to explore while they are here."
In early June, Chip and Joanna Gaines took to social media to announce the #ChipInChallenge, with a goal of raising $500,000 for St. Jude, and a vow to match every donation dollar for dollar. The campaign was a huge success, resulting in the $1.5 million donation the couple brought to St. Jude last week. People also reports that the Gaines' celebrity friends, including Jennifer Lopez, Alex Rodriguez, Drew Barrymore, and Kacey Musgraves, also spread awareness of the campaign, which helped spur so many donations.

 And this isn't the first time the home-design dynamic duo have donated to St. Jude. In 2017, Chip Gaines vowed in a social media post that he would shave his head if his fans could raise enough money over the course of four days. The total amount of donations hit $230,000, and when he and Joanna visited St. Jude Target house, they shaved his head then and there. 
These donations will go a long way for St. Jude patients, which provides free lodging for families of kids receiving cancer treatments at the hospital. 
Said Chip at the event:
"As we walked in today, a little boy told us that he's 'demo day-ing' his cancer treatment and that's pretty much the best thing I've ever heard. In our world, demo day marks the end of one chapter and the beginning of a newer, more exciting one [...] And that's exactly what we want for you — we're pulling for each and every one of you."
Meanwhile, this probably won't be the last you hear of Joanna and Chip Gaines. In April of 2019, the duo announced that they were in the process of starting up a new cable network and streaming service in partnership with Discovery Inc, which owns Fixer Upper's home channel, HGTV. According to Discovery's press release, the network and service will launch in the summer of 2020, and will feature programming that centers on many of the topics that are near and dear to the Gaines' hearts: the home, wellness, and — of course — "entrepreneurialism and design."
So if you're one of the millions of devoted fans who've been craving a fresh fix of Chip and Joanna, your wait might be over in just one year. Until then, there's always Instagram, right?