Chrissy Metz Already Knows How This Is Us Ends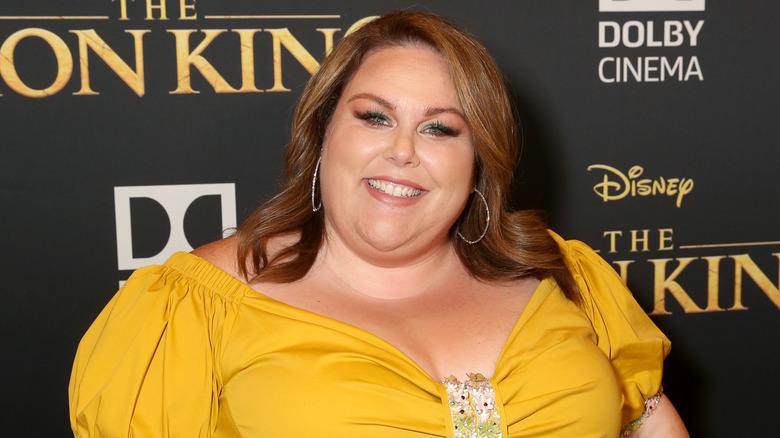 Jesse Grant/Getty Images
It's good to be Chrissy Metz. In July 2019, the celeb announced on The Wendy Williams Show that she has a new boyfriend. She's also working on her debut country album, not to mention starring on one of the hottest shows right now, This Is Us, which was nominated for nine Emmys in 2019. To top it off, she even knows how the beloved series is going to end. Yep, Metz is definitely living her best life.
It's hard not to be jealous of Chrissy Metz. While she's dropped hints about the future of This Is Us, she's keeping the juiciest details to herself and giving us just enough intel to keep us watching the show (not that we need any extra motivation). "I know everything," Metz said on a July 2019 episode of Watch What Happens Live with Andy Cohen. "We all know everything."
She admitted that at first she thought she might have been given a fake ending, but confirmed that the main cast knows exactly what the future has in store for the Pearson family. "It's definitely gratifying," Metz said of the ending. "I'm sort of nervous and scared about it because there's so much going on, but no, it's satisfying. I think everyone will be satisfied."
Chrissy Metz might know how This Is Us is going to wrap up, but fans are going to have to wait a while before they find out if they'll be as satisfied as she claims. The show's fourth season is set to air in the fall of 2019, and has already been renewed for a fifth and sixth season. 
This Is Us isn't ending anytime soon, but in the meantime fans can look forward to the show's fourth season. Metz told E! News that season four will see the younger version of her character, Kate, transitioning to young adulthood along with her siblings. She also hinted that viewers will see an "unexpected" twist in the season.
One thing that's certain is that no matter what future episodes of This Is Us have in store, Chrissy Metz and her castmates are going to continue to make us cry as we watch the heartfelt drama.