Do 90 Day Fiance Couples Get Paid?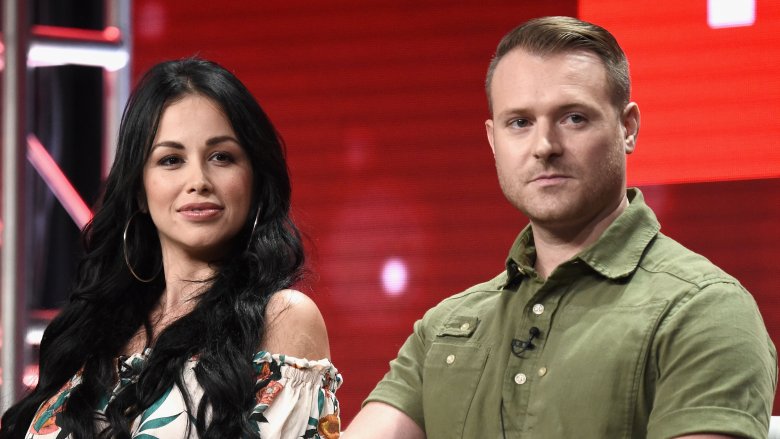 Amanda Edwards/Getty Images
The insanely addictive 90 Day Fiancé debuted in 2014. In just five short years, it's captured the hearts of viewers worldwide, who watch hapless lovebirds make it official in the shortest time possible so one half of the couple can gain a green card and live in the United States. The TLC show is so popular it's spawned several spin-offs: 90 Day Fiancé: Happily Ever After?, 90 Day Fiancé: Before the 90 Days, and 90 Day Fiancé: The Other Way. With so much attention on its high-profile cast, they must be raking in the dough, right? Well...maybe not.
In keeping with the sad, er, reality of reality television, the contestants on 90 Day Fiancé aren't exactly living large. A source revealed to Radar Online the cast get paid about $1,000 to $1,500 per episode and a further $2,500 to appear on the tell-all special, which amounts to just under $15,000 for the entire 12-episode season.
Shockingly, the foreign-born member of the couple in the US on the K-1 Visa (whose quest to stay in America, of course, is the whole basis of the show) isn't paid at all. "They can't even get paid because they have to wait for a work permit. It's of course different if filming takes place in their country," explained the source. That sounds like an uncomfortable situation.
As for the spin-off shows, reports vary. According to Newsweek, who spoke to blogger and 90 Day Fiancé super-fan John Yates, couples appearing on Before the 90 Days make around $500 per episode, while those taking part in Happily Ever After earn $2,000 to $7,500 per episode. Radar Online claimed, via their sources, that supporting cast members, including friends and family, earn about $250 per day of filming, but Reality Blurb tells a different story, alleging they don't get a penny for appearing on camera. 
This would explain why, as Radar Online notes, several previous cast-members have taken to Kickstarter, GoFundMe, etc. to earn money following their time on the show. 
So if you're planning on getting married to your overseas sweetheart and think you might make some good money out of the deal by appearing on TV...well, think again.