How Much Money Is Tarek El Moussa Worth Now?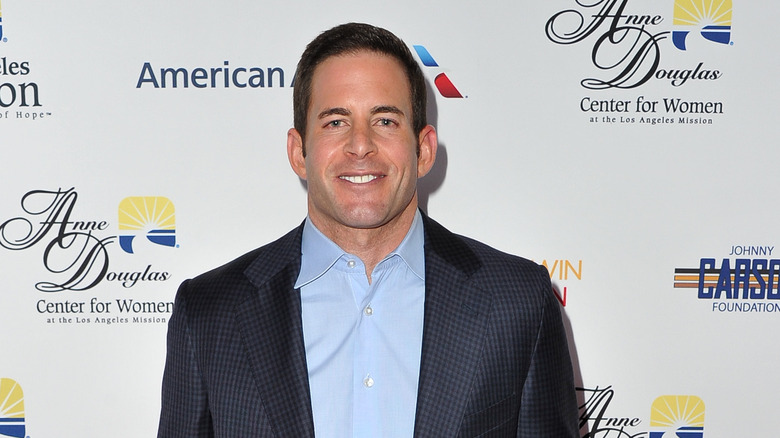 Allen Berezovsky/Getty Images
He may have gone through a very public divorce with ex-wife and reality TV co-star Christina Anstead, but Tarek El Moussa won't be crying over his lack of funds any time soon. The Flip or Flop star is still worlds away from where he began. According to The Ocean County Register, immediately following the housing crash in 2008, the then-couple was forced to move from their lavish home to a considerably more humble $700-per-month apartment just to make ends meet. El Moussa didn't stay there for long.
On top of the money he and Anstead earned from actually flipping the houses and selling them, the couple also made $10,000 per episode of Flip or Flop. Deadline reports that they also served as co-producers of Chi-Town Flip, a spin-off starring husband and wife duo Bryan and Maria Segal in Chicago, so they made additional income there, too.
Celebrity Net Worth confirms El Moussa's net worth is around $6 million. While he was married to Anstead, The Huffington Post advised the couple's net worth was around $4 million. Though the couple wasn't pulling in a huge paycheck in the early seasons of the show, Celebrity Net Worth reports that by the time the third season rolled around, Flip or Flop was reaching its stride, and Tarek and Christina's pay was raised to $40,000 per episode, or roughly $600,000 per season. 
Following their divorce, El Moussa purchased a new home for $2.28 million, in Costa Mesa, California, and also bought his nanny a Lexus for her birthday, according to House Beautiful, signaling that his recently re-branded realtor business, Tarek & Associates, is clearly doing well. He took to Instagram in April to share his secret to success, writing, "Success is yours if you choose. The only thing that prevents success is failing and failing is caused by quitting.... so if you never quit you never fail!!!"