How Much Does Bobby Berk Spend On Queer Eye Renovations?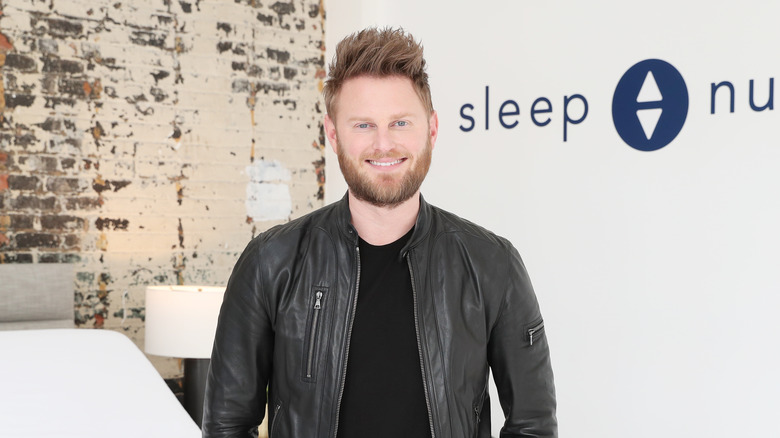 Cindy Ord/Getty Images
Bobby Berk does all the work, or so many Queer Eye fans claim given the design expert's ability to turn a home around in less than a week while the rest of the Fab Five flit about town eating, choosing clothes, doing hair, and, in the case of Karamo Brown, discussing their feelings.   
Given how impressive Berk's home transformations are on the hit Netflix show, it seems evident he has a considerable budget to play with for each redo. Not so, says the Missouri native. As Berk told Vanity Fair in July 2019, he gets around $20,000 per episode, most of which goes to one area.
"My construction costs cost probably eight times more than what [they] normally would cost. You know, to paint a room might be a few hundred bucks — but for me to paint a house that quickly, it costs five grand," he explained. Thankfully, Berk has partnerships with the likes of IKEA (in fact, he knows everybody in the Atlanta branch by name, as he told My Domaine) and West Elm. He can also pilfer from his own furniture line, which is sure to come in handy.   
Even with a reasonable budget, Berk always wants value for money. He told CNBC, "Not only is IKEA great for people who are just starting out who like style but don't have a huge budget, but it's also great to mix and match even if you do have a big budget." 
Although fans might think Berk is fudging the numbers, the design expert was quick to point out how far off they are. "I always love when I see the tweets that go, 'Yeah, well, if I had $100,000 like he does to redo these houses, I could do it great too.' I'm like, 'I wish I had $100,000...' That's almost my budget for the whole season!" he told Vanity Fair.