Why Sue Johnston Was Cut From The Downton Abbey Movie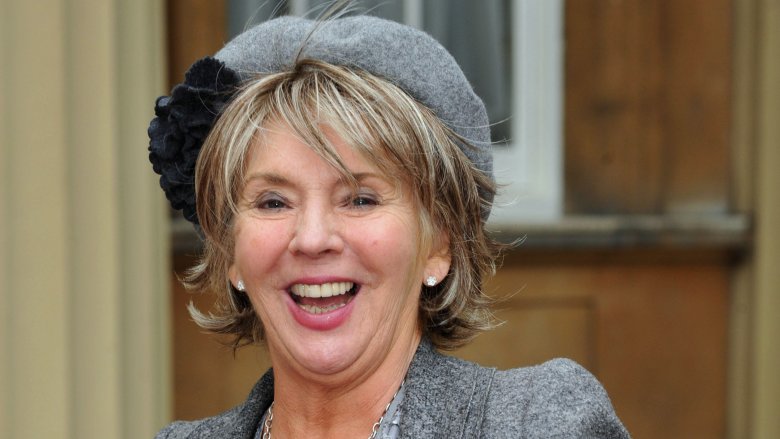 Wpa Pool/Getty Images
Downton Abbey fans are eagerly awaiting the premiere of the Downton Abbey film, which is set to be released on September 13 in the UK and September 20 in the U.S. Most of the cast is back for the continuation of the story, but one cast member has had her part cut. Why was Sue Johnston, who plays the lady's maid Denker, cut from the Downton Abbey film? 
Johnston told Radio Times (via Digital Spy) that her character was originally supposed to appear in the movie. "She was in the first script, then that script disappeared. Imagine how I felt!" Johnston was referring to a Downton Abbey film script that was sent to actors in 2017, but then mysteriously vanished from everyone's inbox, according to British tabloid Metro. The role of Denker was then missing from the subsequent script.
While Johnston didn't reveal why her part was cut, it's likely that the filmmakers simply couldn't squeeze her in. Downton Abbey has a large ensemble cast, after all, and the film only has a run time of two hours and two minutes. One of the major cast members, Lily James, who plays Lady Rose, is also absent from the film. She explained to People that including her in the film simply wasn't practical. "My character Rose moved off to New York, so it would be farfetched to bring her back," she said. "I would have loved to have come back for a scene, but for a movie it can't be like a Christmas special and it needs to be a focused storyline. There was no space for Rose."
If there was no space for a major character like Rose, we can understand why the filmmakers couldn't make space for a minor character like Johnston's Denker, especially as she isn't part of the downstairs staff of Downton Abbey, thereby making it more difficult to work her into ensemble scenes. It's also likely that scenes including Denker were written so that they could be easily cut if necessary. As she plays the lady's maid to the Dowager Countess, Johnston's role would have been dependent on Maggie Smith, who plays the Dowager, joining the cast. Smith was previously against the idea of a Downton Abbey film, saying in a 2017 interview at the British Film Institute (via The Telegraph) that a movie would be "squeezing it dry."
Smith even suggested that she'd like to see her character killed off. Executive producer Gareth Neame confirmed to Parade that Smith was the last of the original cast members to agree to appear in the film, holding out until everyone else had signed on. It's quite likely, then, that early drafts of the script included scenes of the Dowager Countess and Denker that weren't critical to the plot — just in case Smith didn't sign on — and that these scenes were cut, eliminating Denker's role. 
While Johnston will be missed, most of the major cast members will be present in the Downton Abbey film, so we'll be seeing most of the characters we know and love.