What Dan Stevens From Downton Abbey Is Up To Today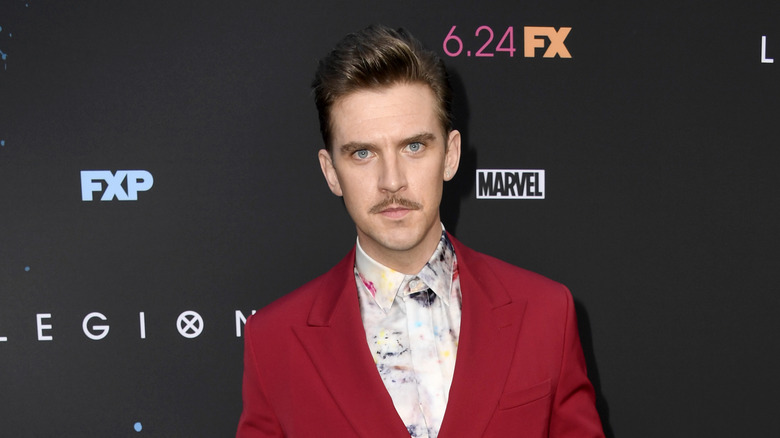 Frazer Harrison/Getty Images
It's been years since Dan Stevens (aka Matthew Crawley, aka Lord Grantham's heir, aka the love of Lady Mary's life) left Downton Abbey, but honestly we're still not over it. Sure, we've seen plenty of Stevens since he departed the show in 2012, but it's just not the same thing. We do have to admit, though, that he's had some pretty good roles lately that almost make up for all the tears we cried when Matthew Crawley died in that tragic car accident. 
To his credit, Stevens is sorry for how Matthew's story line wrapped up. "I'm still apologizing to people now," he told The Mirror back in 2017. "The way Matthew went was out of my hands — but it was rather shocking." He reminded fans, though, that he made the difficult decision to leave Downton Abbey for a reason, saying, "I've done a lot since then though — so hopefully people are seeing what I have been up to and are beginning to understand why I wanted to move on."
Stevens landed a lead role on the show Legion, a pretty big departure from his Downton role but one that really showed off his range. "I'm extremely proud of having been a part of something so uniquely weird," Stevens told Collider about starring on the sci-fi show based on the Marvel character Legion. Legion ran from 2017 to 2019.
Another major role saw Stevens starring alongside Emma Watson as the Beast in the 2017 live action remake of Beauty and the Beast, although we can't blame you if you didn't recognize him considering that he was, well, a beast, for most of the film. Other notable film roles include Gilbert Evans in Summer in February, Sir Lancelot in Night at the Museum: Secret of the Tomb, and Charles Dickens in The Man Who Invented Christmas. Some fans held out hope that he might appear in the Downton Abbey movie, perhaps in a flashback scene, but Stevens wasn't brought on board for the film. 
While Matthew Crawley will always have our hearts, Dan Stevens' career since leaving Downton has been on fire, and he doesn't seem to be slowing down any time soon.