Trisha Yearwood Spills On How Husband Garth Brooks Annoys Her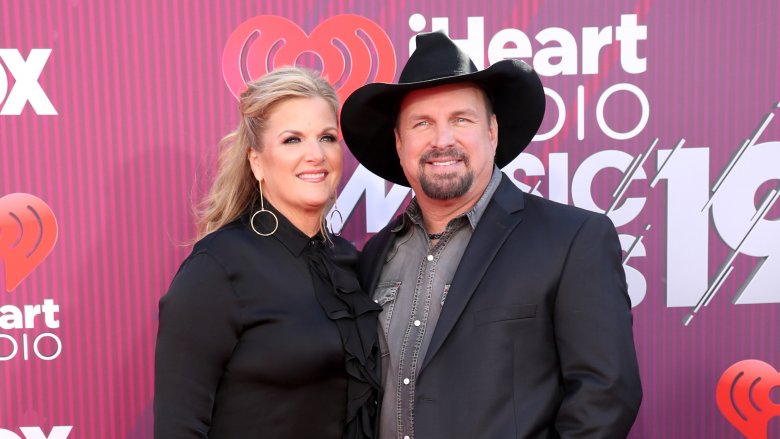 Rich Polk/Getty Images
Country music superstars Trisha Yearwood and Garth Brooks have an enviable relationship. The duo's marriage is frequently cited as #relationshipgoals, as the two genuinely seem to, well, like each other. Their chemistry at live events and on Yearwood's Food Network show, Trisha's Southern Kitchen, is obvious, and the couple appear to be, by all accounts, pretty darn perfect for each other. So it might come as a bit of a surprise that there's something that Brooks does to annoy his wife. 
Yearwood has been busy making the rounds, promoting her newest album, Every Girl, and she recently stopped by Taste of Country for a little gabfest. Of course, when it comes to Trisha and Garth, as great as their music is, what we're really curious about is their home life. Is it really as perfect as it seems?
If you were hoping for some dirt, you'll be disappointed, because Yearwood only had sweet things to say about her husband, even when it comes to the way he annoys her. Speaking to how the public perceives their relationship, she explained, "I want to be clear that we still annoy each other... so it's not perfect, but we do have a great respect for each other..." 
As for how Brooks get on her nerves? "I normally say that it's that he's perfect, because really, honestly, I feel like I fall short... like he remembers anniversaries, he thinks of how to make my life easier all the time... So he's the thoughtful one in the relationship, so that's annoying. It's frustrating that he's perfect," she admitted. Yearwood went on to say that Brooks had even gotten up at 5:30 that morning to make her coffee, even though he had no reason to be up, and doesn't even drink coffee himself. 
In other words, he's a keeper, and it's clear that his wife appreciates even the little things he does. It might be not perfect, but it sure is close.