Friends' Lisa Kudrow Reveals She Had Trouble Playing Phoebe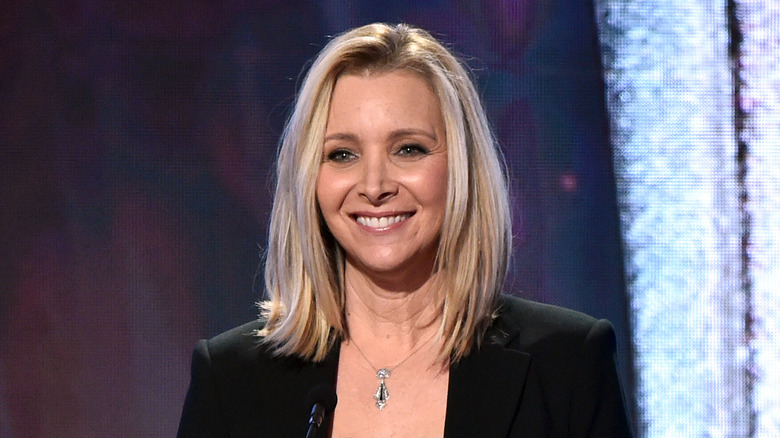 Alberto E. Rodriguez/Getty Images
The sitcom Friends is iconic. This month marks the 25th anniversary of the show's premiere, and generations of fans can easily quote its main characters, Chandler, Monica, Ross, Rachel, Joey, and Phoebe. These characters are beloved all over the world, but one actress says that she had a lot of difficulty with her character. 
In a sneak peak of the YouTube web series Hiking With Kevin, Entertainment Weekly revealed on September 10 why Lisa Kudrow had a hard time playing Phoebe Buffay on the hit show. The ditzy, superstitious, and often flaky character was so unlike Kudrow herself that she had trouble playing her even though fans likely never realized that Kudrow was struggling. "I had played dumb girls [before] but it wasn't really me," said Kudrow on the show. "I feel like, 'S***, I tricked 'em at the audition. I was the only one who could cope with the audition process and that's how I got it,' I think. So I had to work hard at being Phoebe."
The role got harder and harder for Kudrow to portray as the series progressed, she said, and by the third season she "was struggling so much." It was her co-star, Matt LeBlanc, who played Joey, who helped Kudrow really get a grasp on the character of Phoebe. "He went, 'You're her,'" said Kudrow. "'Relax. You got it. You've been doing this f****** character for three years. You're working too hard. That's your problem: You don't need to work as hard. Relax.' And he was right!"
Things clicked into place for Kudrow after that and she won an Emmy for Outstanding Supporting Actress in a Comedy Series the following season. 
Even though Kudrow eventually grew comfortable with playing Phoebe and looks back on her time on Friends fondly, she doesn't watch reruns of the show (unlike many of us who have been religiously re-watching Friends since it ended). "I don't watch it if it's on," Kudrow told ET last May. "I might not like myself, so I'd rather not risk that."