Good Bones' Mina Starsiak Opens Up About Infertility Testing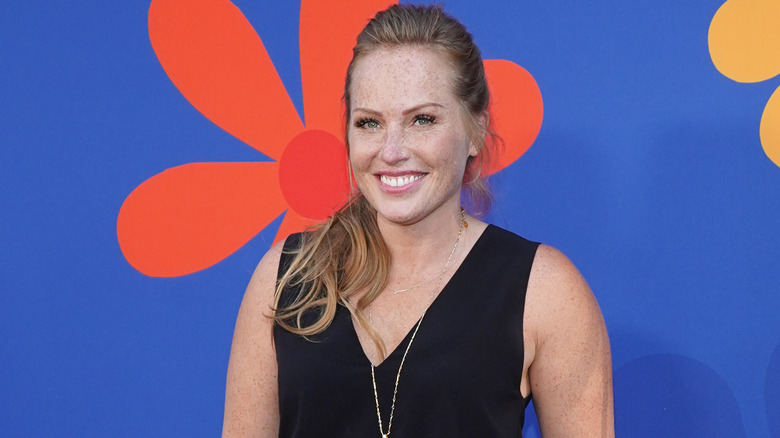 Rachel Luna/Getty Images
Good Bones star Mina Starsiak is ready to have another baby with her husband, Stephen Hawk, but the process is proving to be a bit of a challenge. Starsiak is being open about her efforts to conceive, and provided an update of her journey in a recent Instagram post.
"Mission: Baby Making!" Starsiak wrote in the caption of a photo where she's wearing a hospital gown and giving a thumbs up. "Sooo many ppl have said 'just don't stress about it and it will happen.' What I've learned about myself is taking steps to identify any possible hiccups keeps me calm."
Starsiak said that she has gone through a series of tests and treatments with the goal of conceiving a child. "We've checked my guy's swimmers, check[ed] my hormones, done rounds of [fertility drug] clomid," she said. "Next step, an HSG. It's a super simple procedure where they put dye through my tubes to make sure they aren't clogged and actually releasing eggs. No stress. Just moving along, checking things off the list till it happens."
Starsiak gave birth to her first child, a son named Jack Richard Hawk, in August 2018. She wrote on Instagram in June that it was easy to get pregnant with Jack but that "#2 is being far more stubborn," and that she was using an ovulation tracking bracelet from Ava to help her conceive. 
In July, the HGTV star revealed in another Instagram post that she was exploring more options. Starsiak said that she was trying acupuncture in hopes that the traditional practice would aid in conception. "For those of you who've tried making a baby, it's whatever works!" she wrote. 
Adjusting to motherhood hasn't been easy, but Starsiak says that she loves being a mom and is clearly excited to add to her family. "I am... obsessed with him," she told Parents about her son last March.